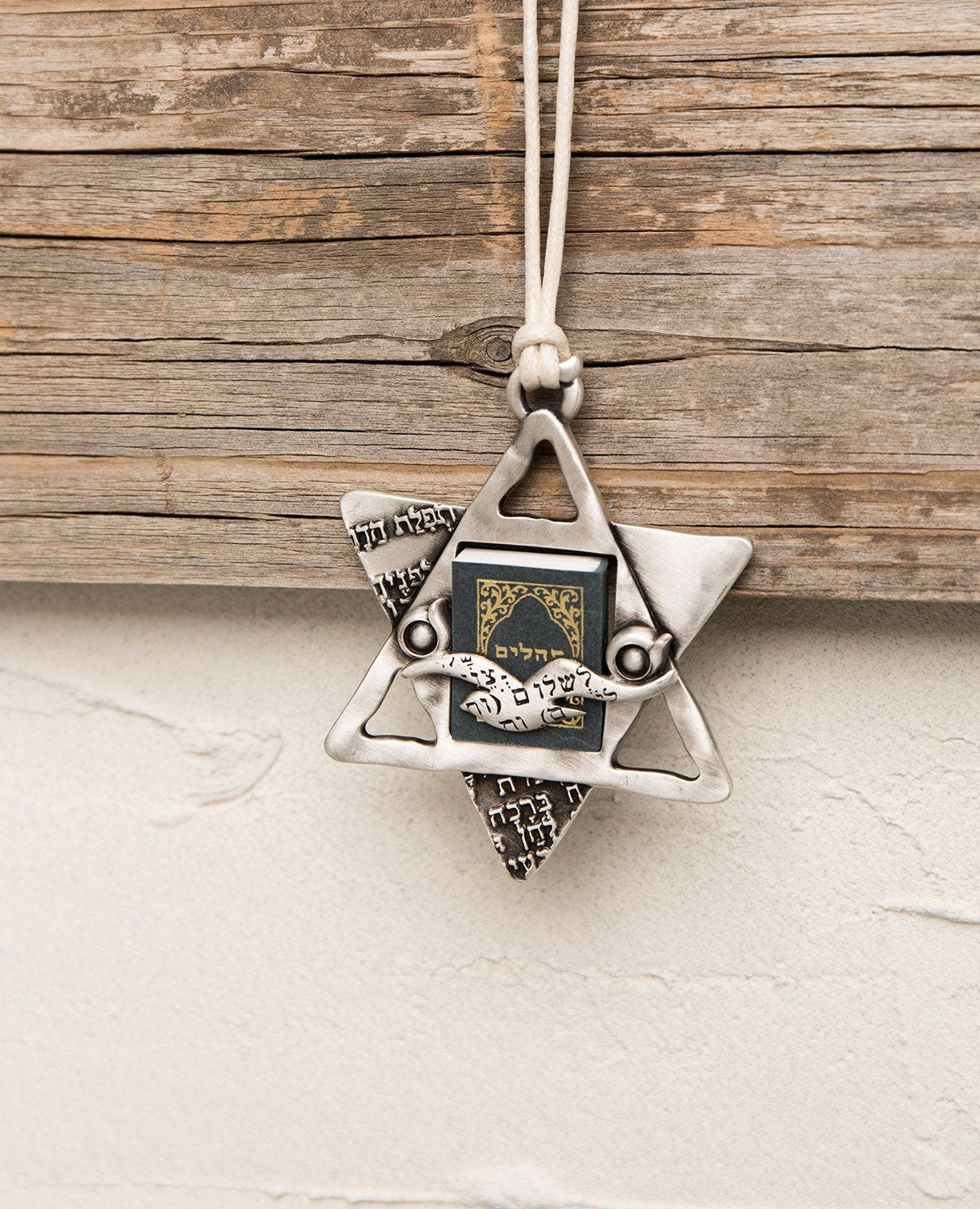 Star of David Pendant with Tehillim for Car
A one of a kind hanging ornament for the car, to excite you on every drive and every road you take.
The pendant is designed as an artistic and spectacular Star of David. At its center, held by a dove shaped handle, is a small book of Tehillim. Embossed on the other side is an image of a dove. Written on both sides of the pendant are words and fragments of sentences from the Traveler's Prayer.
The pendant is coated in sterling silver and hangs from a natural colored faux leather string.
May it be your will, that this precious talisman will always accompany you on your way, with protection, security and good faith.
May it be your will, that you will know to grant this talisman with love, to those closest to your heart, may it protect them whenever they leave and return.
Please note - the color of the hanging thread may vary depending on stock (white or brown)
Length: 8 cm Width: 6 cm