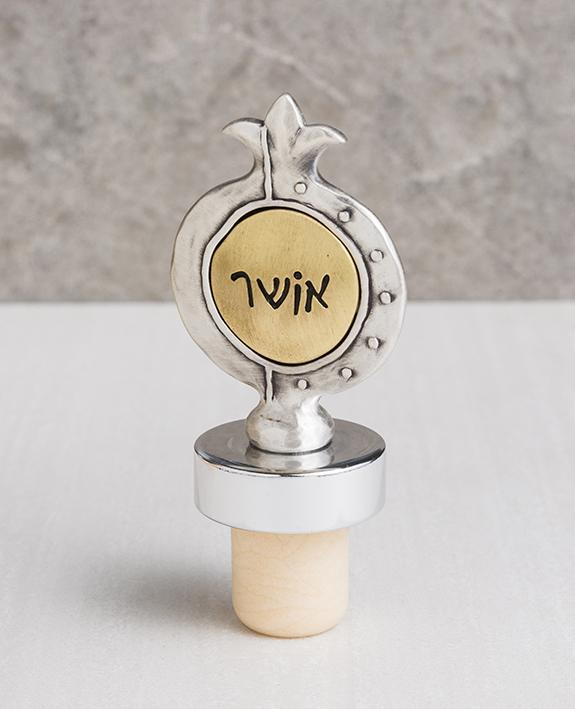 "Happiness" Pomegranate Cork Bottle Stopper
A cork bottle stopper for wine bottles, with a decoration of a pomegranate that puts "happiness" on the table. The frame of the pomegranate is coated in sterling silver and decorated with artistic asymmetric designs.
On one side of the pomegranate is a round plate coated in gold with the word "happiness" engraved on it. On the other side is the blessing "lechayim" in three different languages.
Were you searching for a gift that suits any occasion, in Israel or abroad? This is your gift (the pomegranate's blessing of abundance is already inside).
Length: 9 cm
Width: 4 cm