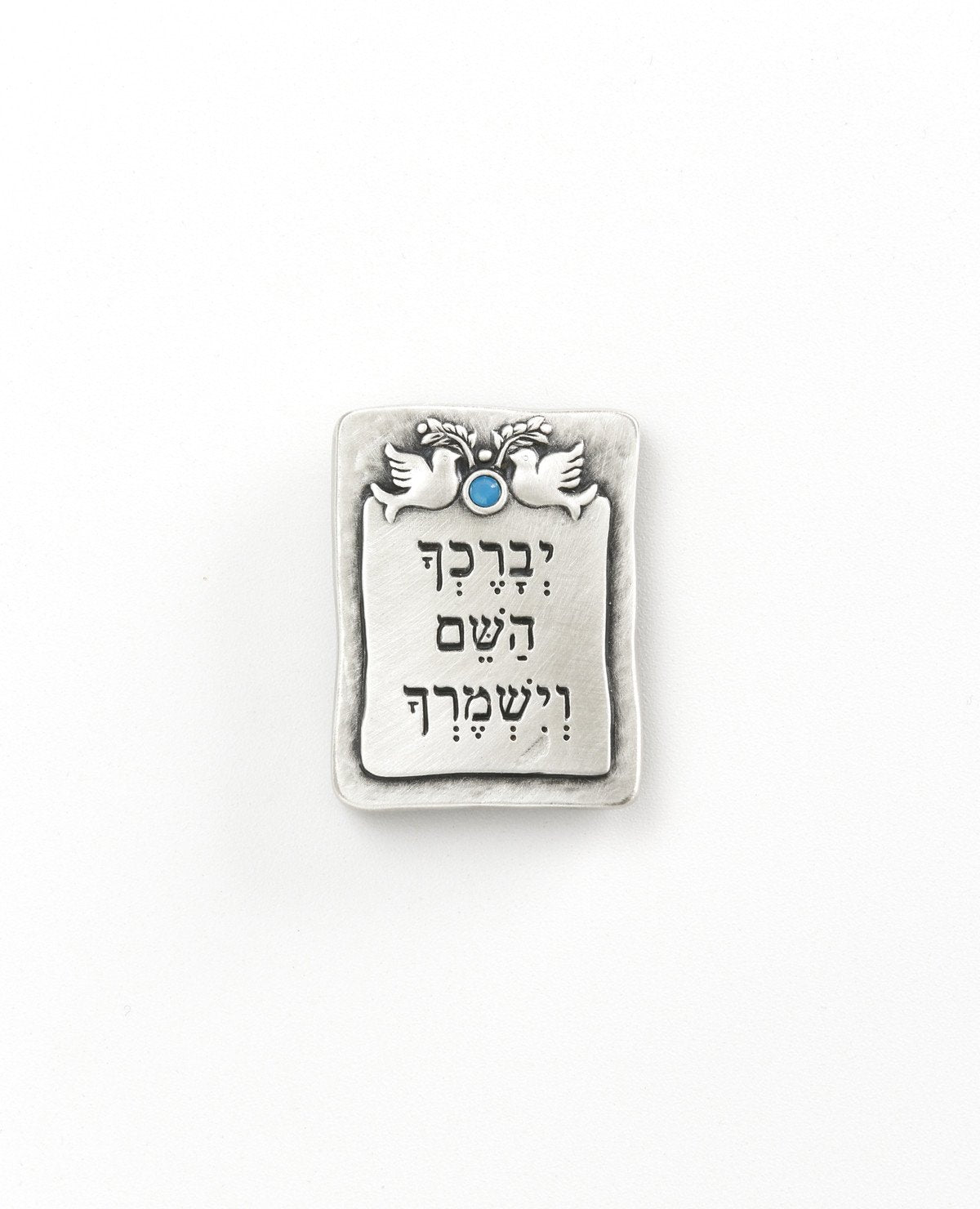 "God Bless You" Magnet
A classically designed, exciting and beautiful magnet. Designed in the shape of a rectangle with an embossed center that reads: "May the Lord bless you and keep you safe", taken from the Priestly Blessing.
At the top of the magnet are a pair of doves with an olive branch and a blue stone embedded between them. The magnet is coated in sterling silver. A blessed and exciting gift that suits any occasion.
There is no requirement for a special event in order to grant this beautiful and blessed magnet to anyone you love at any given time.
Length: 4 cm
Width: 3 cm