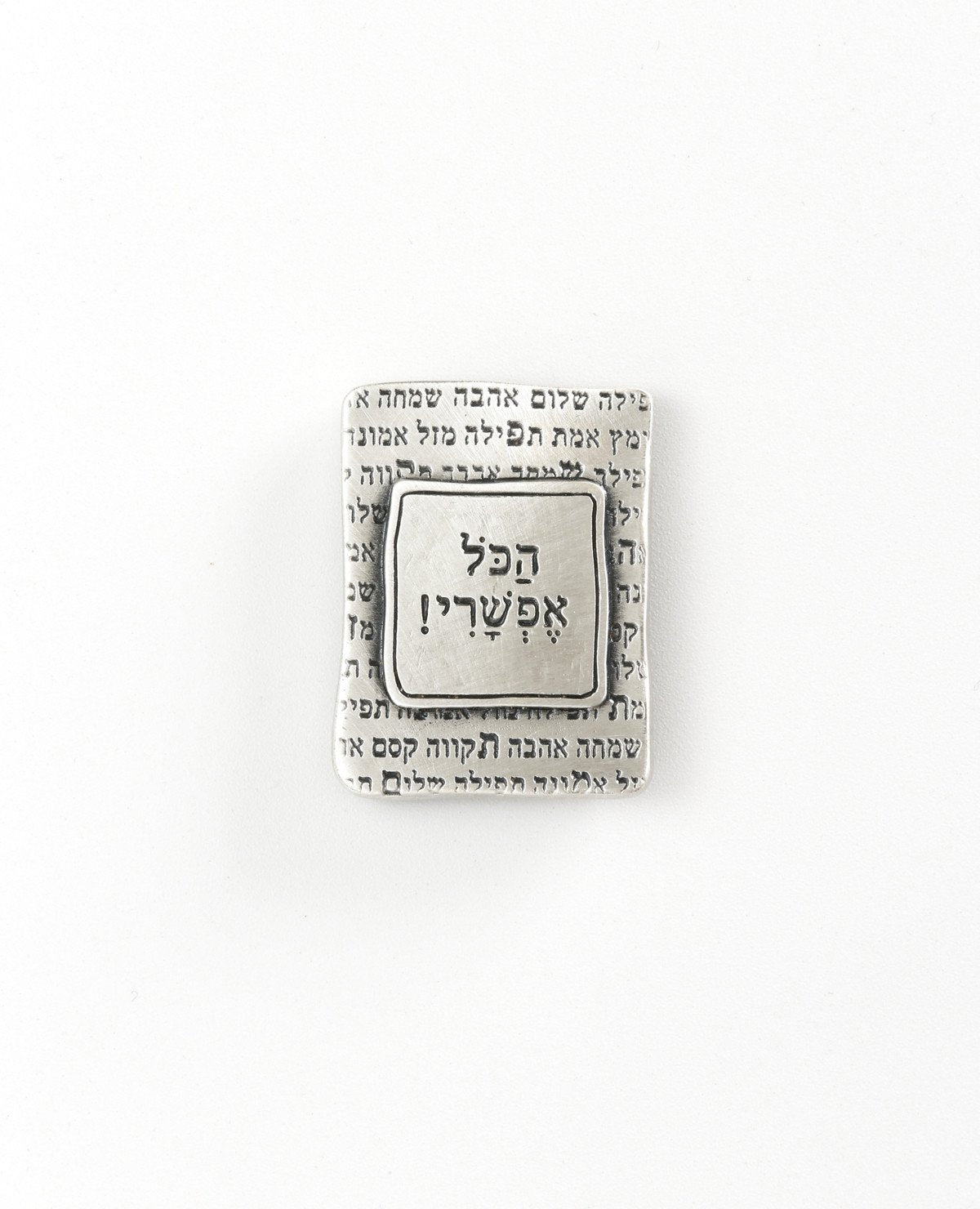 Everything is Possible! Magnet
An excitingly beautiful, inspiring and optimistic magnet.
Designed in the shape of a rectangle with a background that has words of love, joy, happiness, courage and inspiration written on it. At the center is an embossment that reads: "Everything is Possible!".
The magnet is coated in sterling silver.
This a charming gift, that gives strength and plenty of faith in the ability of both the small and the big to deal with any difficulty, believe in yourself and always know that everything is possible.
Did you buy one for yourself already?
Length: 4 cm
Width: 3 cm