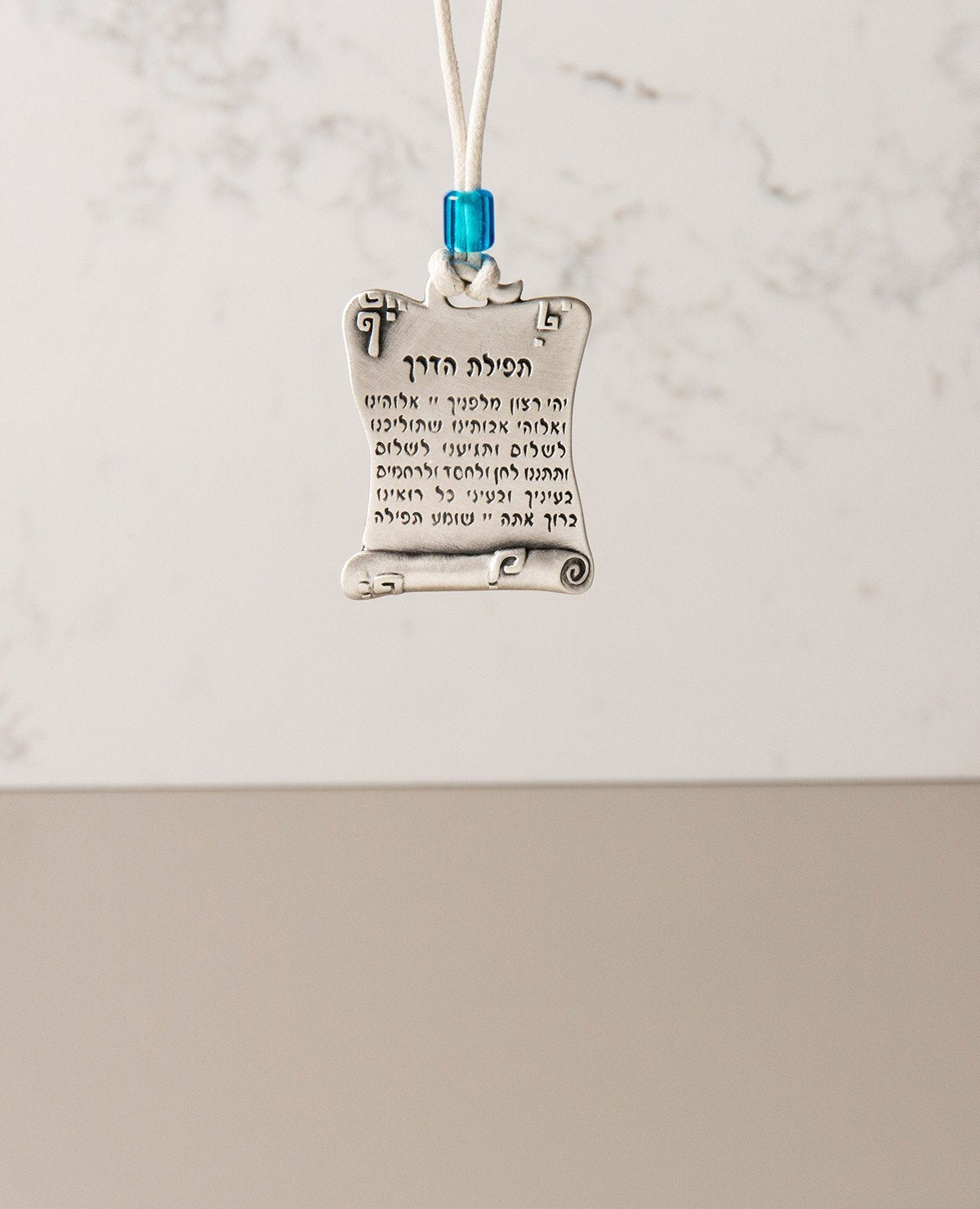 The Traveler's Prayer Scroll Car Pendant
A magical hanging ornament for the car, designed in the shape of a partially rolled scroll. Written on one side of the scroll is the Traveler's Prayer, and on the other side is a Hamsa designed with artistic decorations.
The pendant is coated in sterling silver and hangs from a strong, natural colored faux leather string, decorated by a blue colored bead.
Scrolls always remind us of something ancient, with a meanigful and important message.
It is always good to have on you a message of prayer and protection for the way. It would be generous and charming of you to grant it to your loved ones.
Please note - the color of the hanging thread may vary depending on stock (white or brown).
Length: 5 cm Width: 4 cm