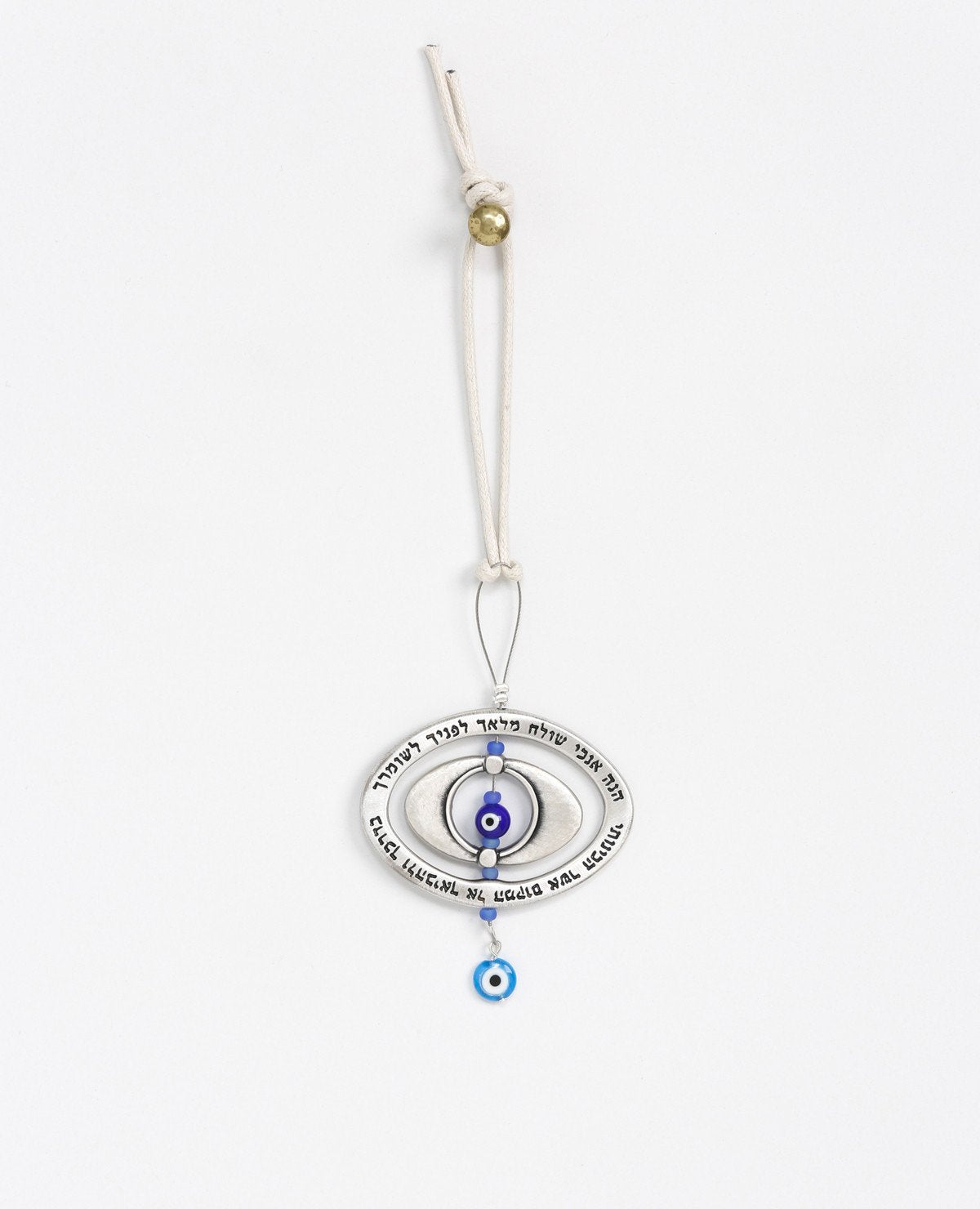 Traveler's Prayer Eye Car Pendant
A hanging ornament for the car that is magically designed and has motion.
The pendant is designed as an eye within an eye. In the center is a blue eye, to ward off the "evil eye", on an axis of blue colored beads.
Written on the external eye are the blessed words from the book of Exodus, chapter 23, verse 20: "Behold, I am going to send an angel before you to guard you along the way and to bring you into the place which I have prepared".
From the bottom of the pendant hangs another blue eye.
The ornament is coated in sterling silver and hangs from a strong, natural colored faux leather string.
When the blessing and protection are with you in the car, you are safer and more aware. The same goes for whoever may receive this blessed gift from you with love.
Please note - the color of the hanging thread may vary depending on stock (white or brown)
Length: 7 cm Width: 6 cm