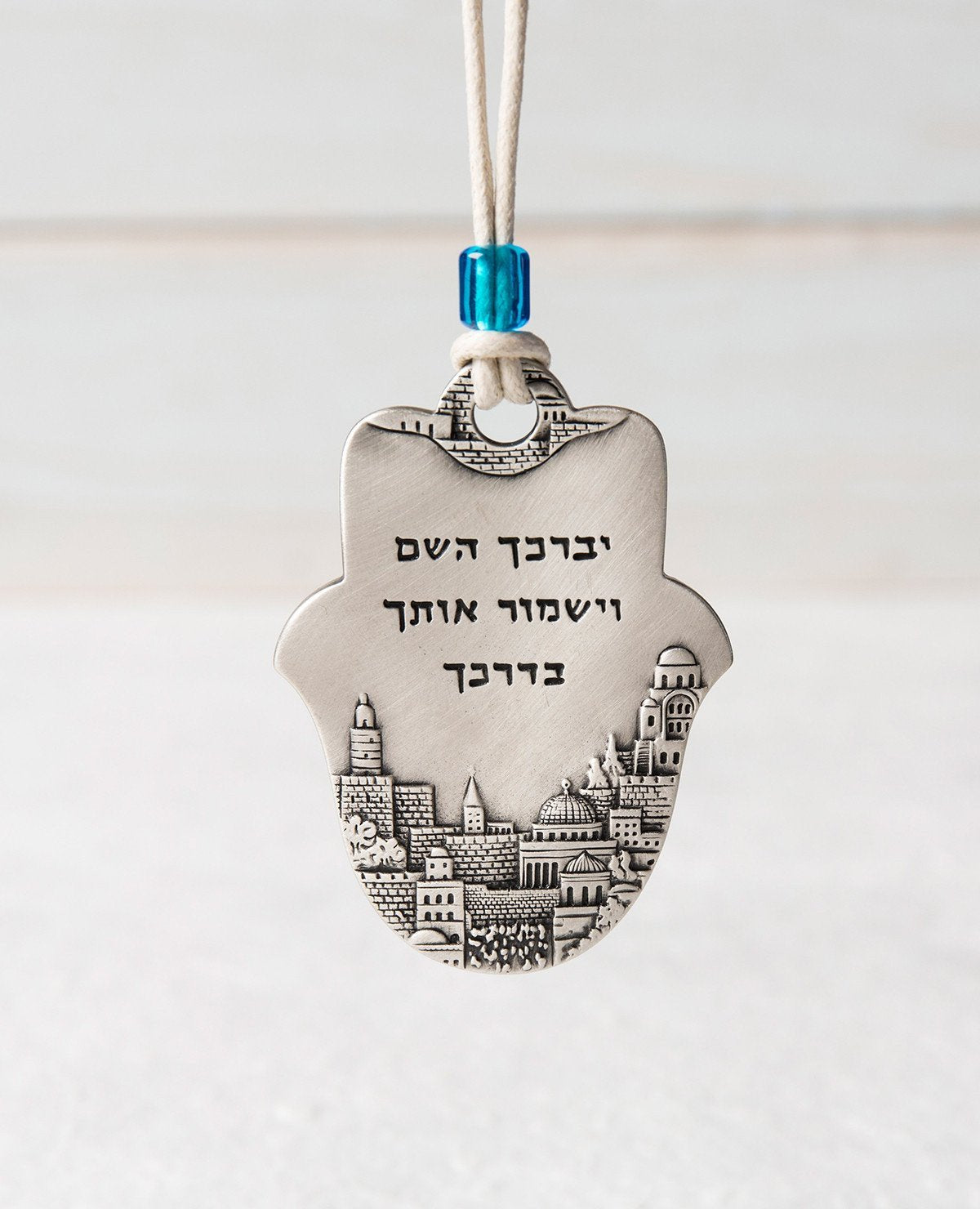 The Traveler's Prayer Hamsa Car Pendant
A unique and impressive hanging ornament for the car. It contains a prayer, a blessing, and the Jerusalem landscape.
The pendant is designed as a Hamsa shaped plate, with the words "May the lord bless you and protect you on your way" written on one side, with an embossed image of the Jerusalem landscape as the background. Written on the other side is the Traveler's Prayer, decorated by a delicate, artistic decoration.
The pendant is coated in sterling silver and hangs from a strong, natural colored faux leather string, decorated by a blue colored bead.
This pendant will escort you safely on your way, and remind you of the blessing, the prayer, and the effort.
Makes a great gift that will accompany with prayer all of the drivers in your heart, and ensure that all those going out on the road will return safely.
Please note - the color of the hanging thread may vary depending on stock (white or brown)
Length: 7 cm Width: 5 cm