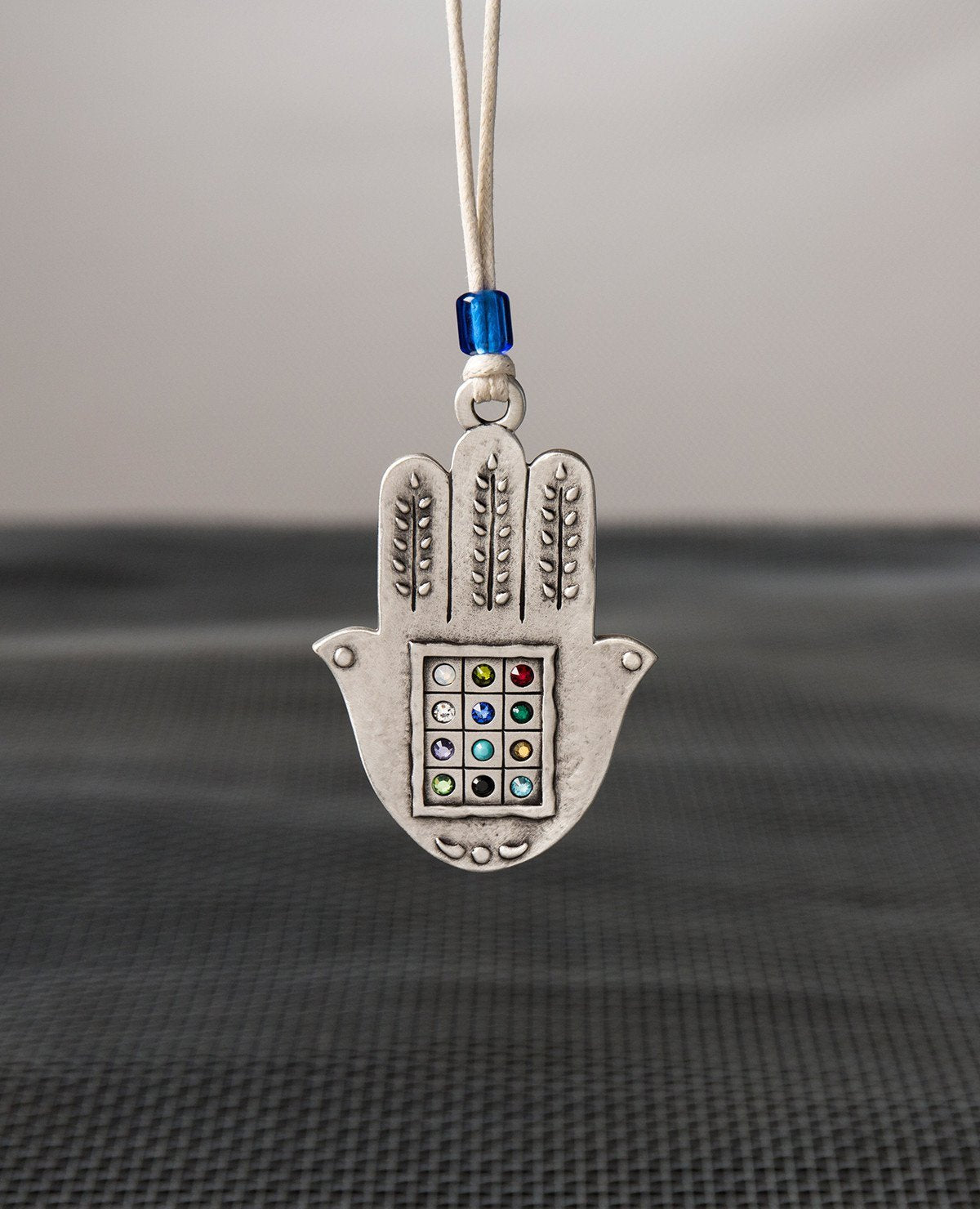 Hamsa Pendant for Car with Breastplate Stones
An especially beautiful hanging ornament for the car, with breastplate stones and the Priestly Blessing.
The pendant is designed as a stunning Hamsa, with an embossed breastplate on one side embedded with colorful stones with branch decorations on top.
Written on the back side of the Hamsa is the Priestly Blessing. This blessing is recited daily in the morning prayer, for protection: "May the lord bless you and protect you, may his face shed ligt upon you and be gracious unto you, may he lift up his face unto you and give you peace".
The pendant is coated in sterling silver and hangs from a strong, natural colored faux leather string, decorated by a blue colored bead.
This colorful ornament is stunningly beautiful and grants inspiration to you and your passengers, strengthening the prayer for unity and protection. How pleasant it is to generously grant this pendant to our loved ones.
Please note - the color of the hanging thread may vary depending on stock (white or brown)
Length: 8 cm Width: 5 cm