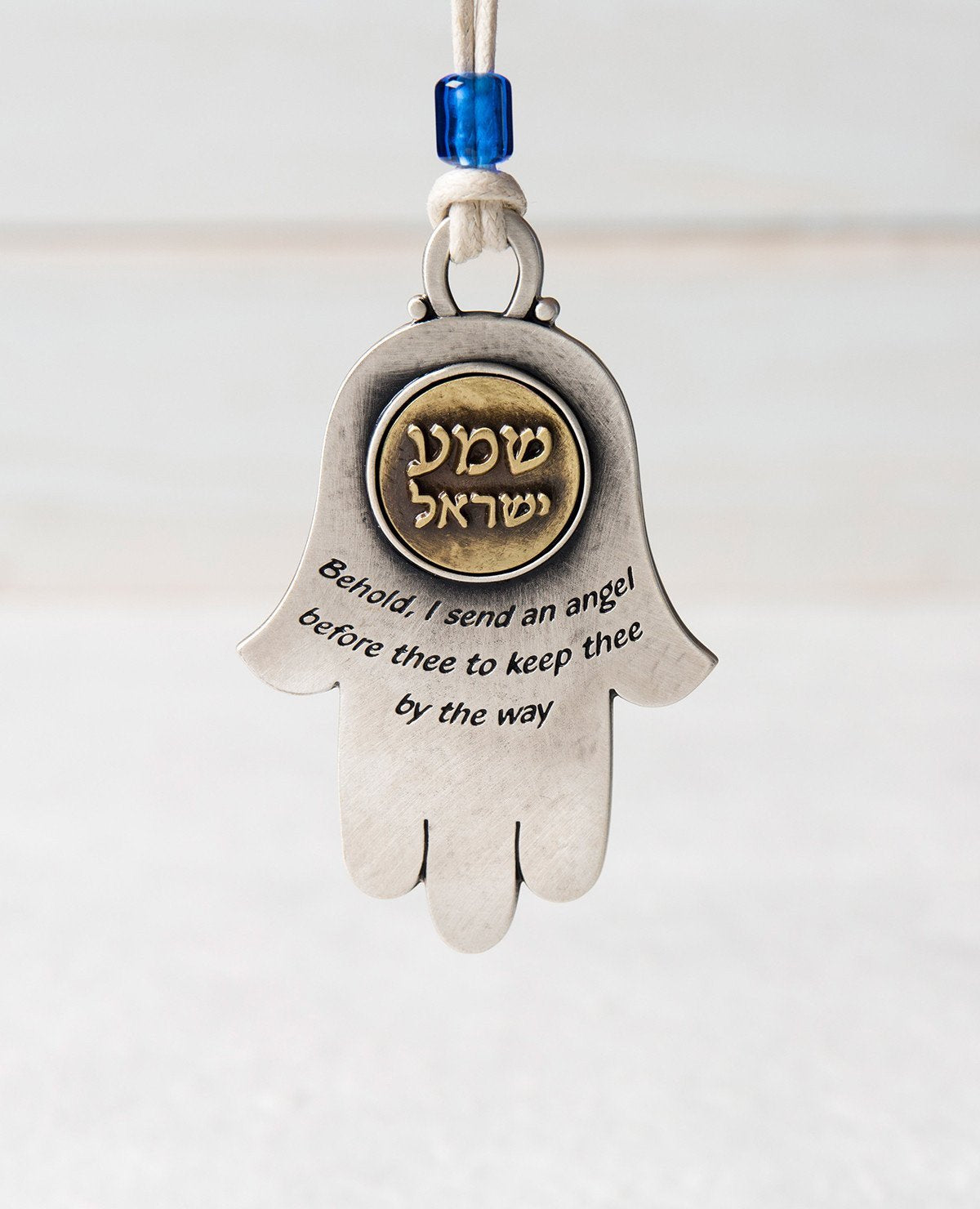 "Shema Israel" Hamsa Pendant for Car - English
A spectcular hanging ornament for the car, in English. Any Jew will connect to it instantly and feel its blessing and strength through the eternal words of "Shema Israel".
The pendant is designed as a Hamsa coated in sterling silver. At its center is a brass colored circle with the words "Shema Israel" embedded on it in Hebrew.
Written in English under the circle are the words from the book of Exodus chapter 23 verse 20: "Behold, I send an Angel before thee, to keep thee in the way".
At the top of the Hamsa is a horseshoe shaped connecting link for the hanger.
Embedded on the other side of the Hamsa is an eye inlaid with a turquoise colored stone. The Traveler's Prayer is written in English below it.
The pendant hangs from a strong, natural colored faux leather string, decorated by a turquoise colored bead.
This is a perfect gift full of love, blessing, protection, and faith. A very suitable gift for English speaking family or friends, in Israel or abroad.
Please note - the color of the hanging thread may vary depending on stock (white or brown)
Length: 8 cm Width: 5 cm