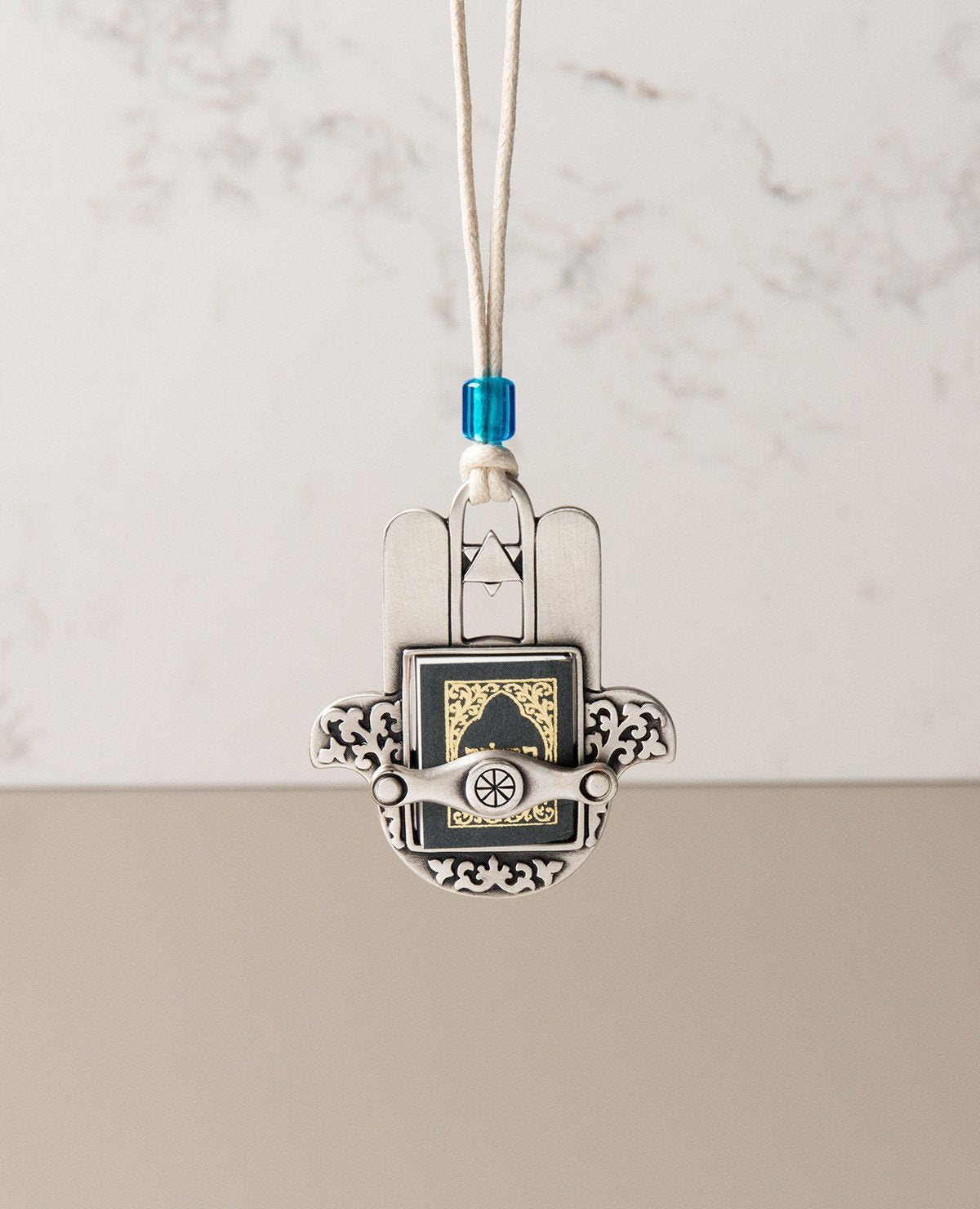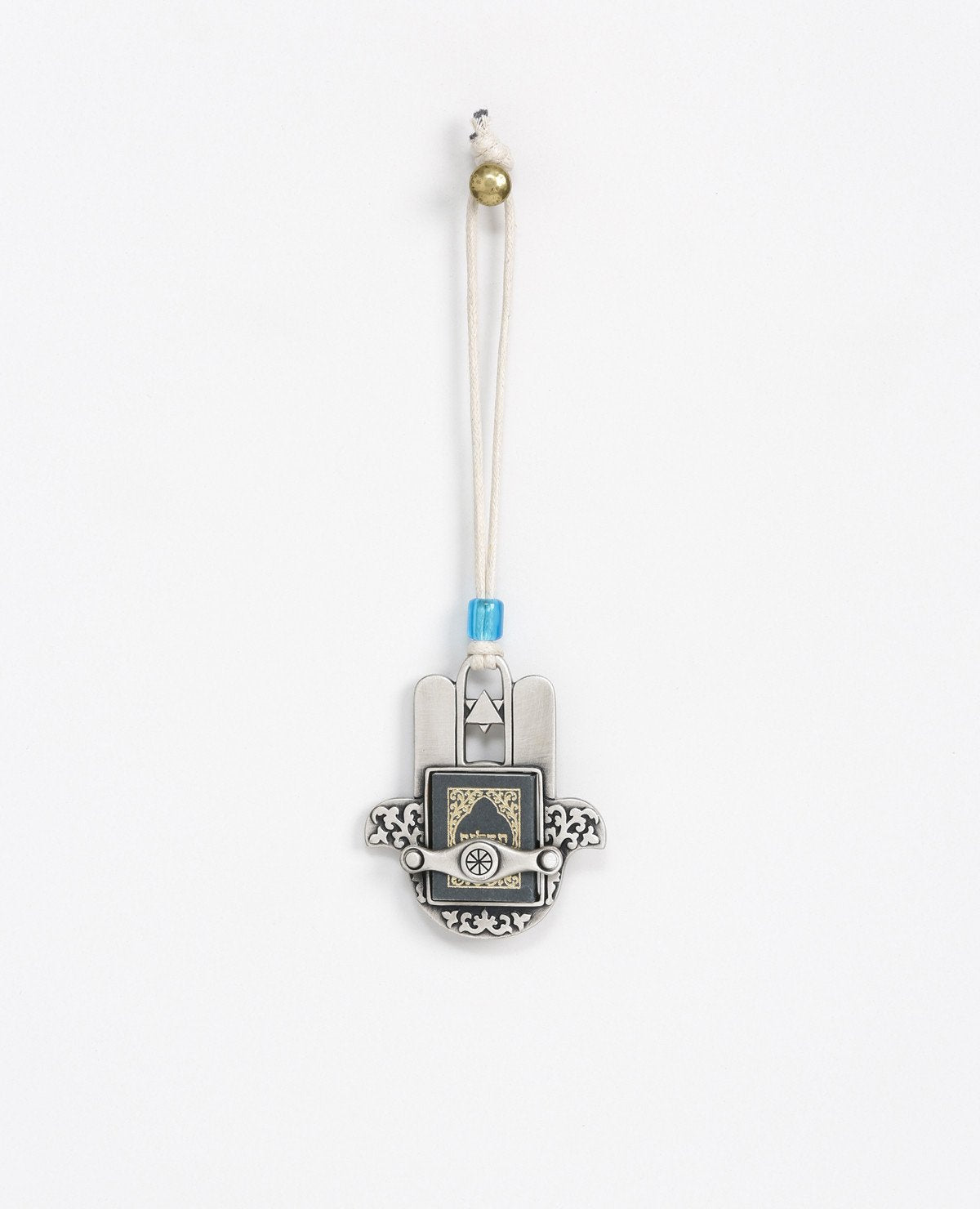 Hamsa Pendant with Tehillim for Car - Blue
A uniquely designed beautiful pendant for the car that will truly capture your heart.
The ornament is shaped like a Hamsa with three fingers, combining a rich filigree style with a simple and classic design. On the bottom part, held by a designed handle, is a small book of Tehillim with filigree like decorations around it. The external fingers are shaped like a smooth plate, and the middle finger is hollow and has a Star of David at its center, which can be seen from either side of the pendant. On the other side of the Hamsa is another embossed Hamsa, with the word "Hamsa" written on it, along with parts of sentences from the Traveler's Prayer.
The pendant is coated in sterling silver and hangs from a strong, natural colored faux leather string, decorated by a blue colored bead.
"Hamsa Hamsa" on you every day as you start your journey. "Hamsa Hamsa" on your loved ones who will receive from you the blessing and protection on their way, when they leave and when they return.
Please note - the color of the hanging thread may vary depending on stock (white or brown)
Length: 7 cm Width: 6 cm