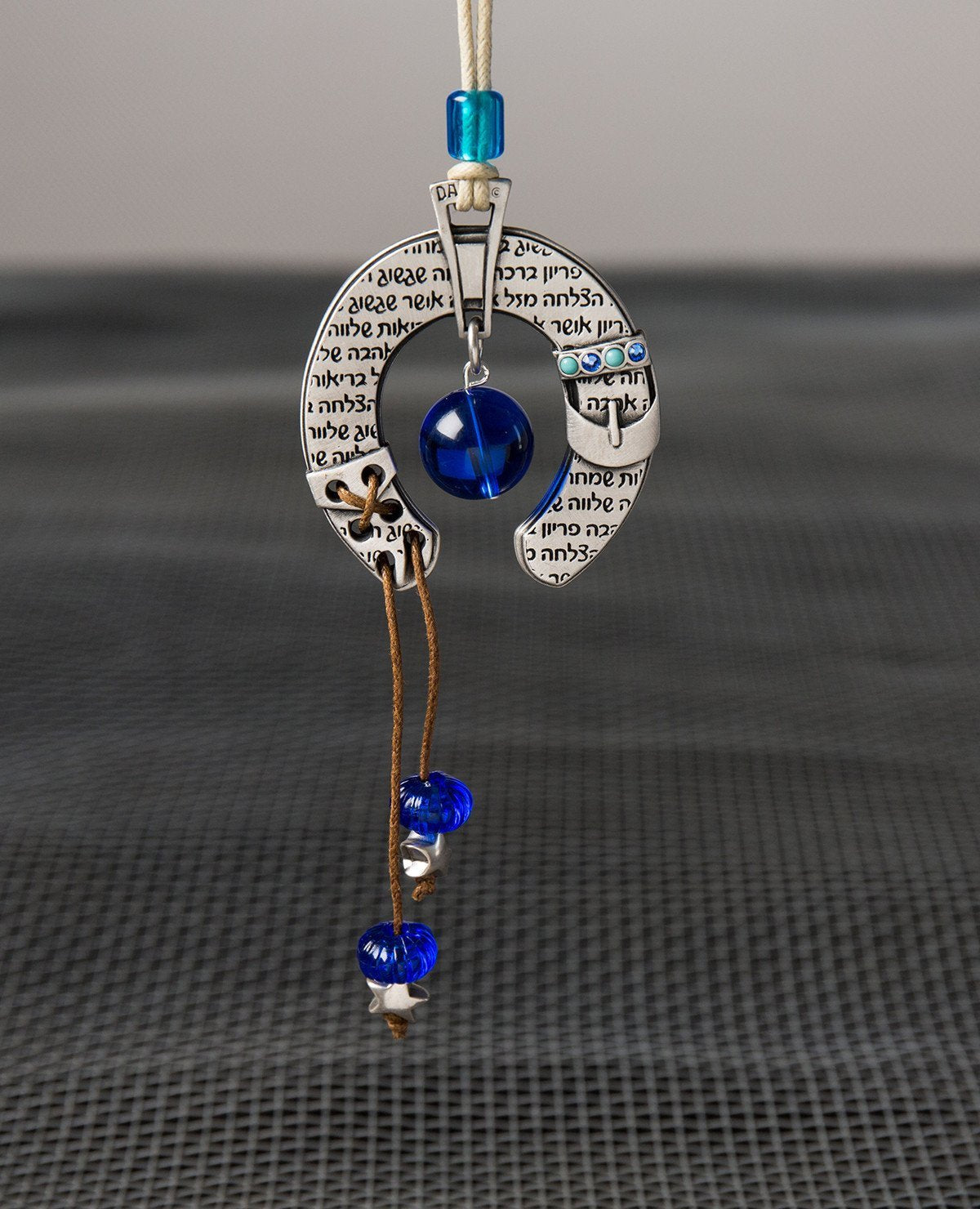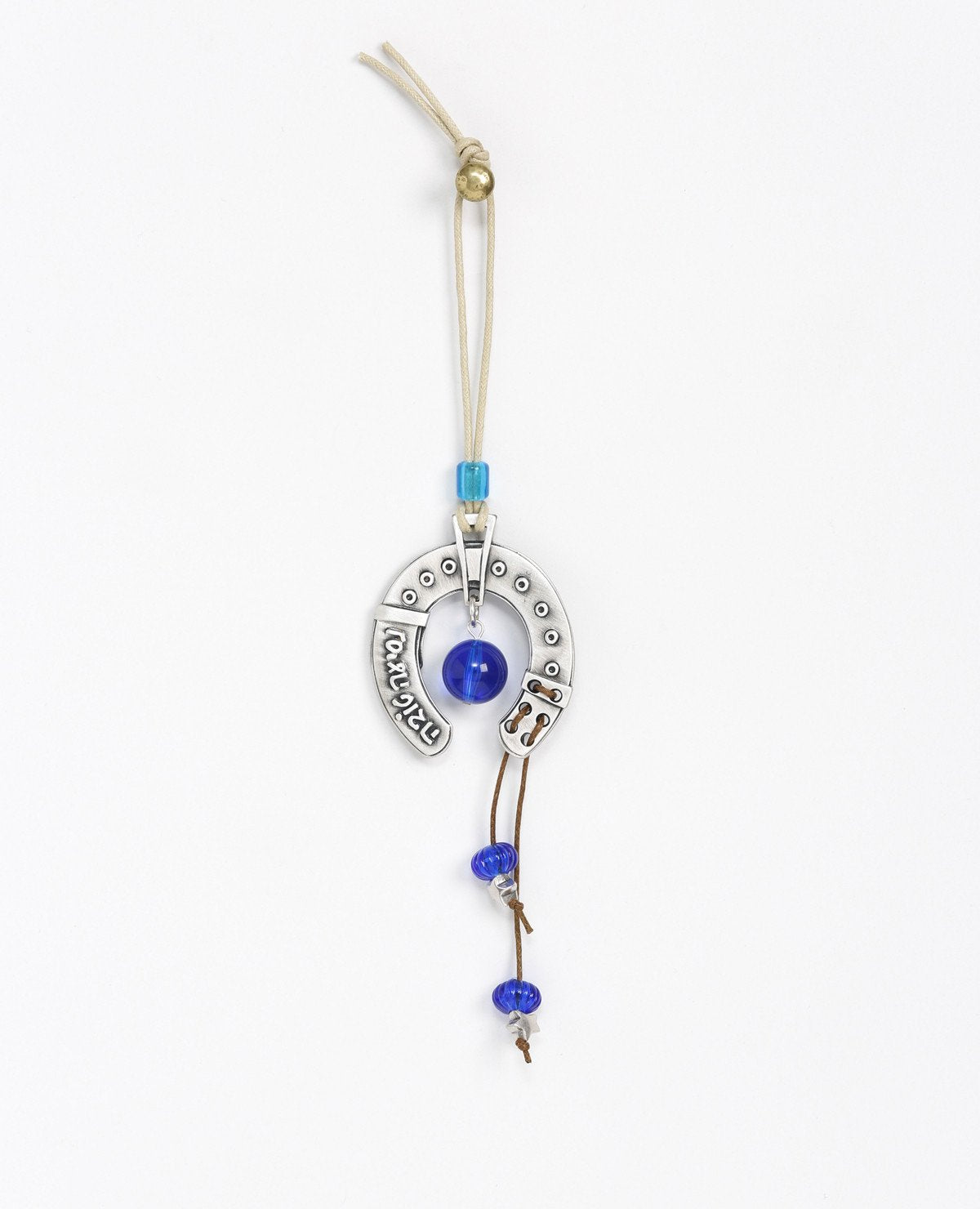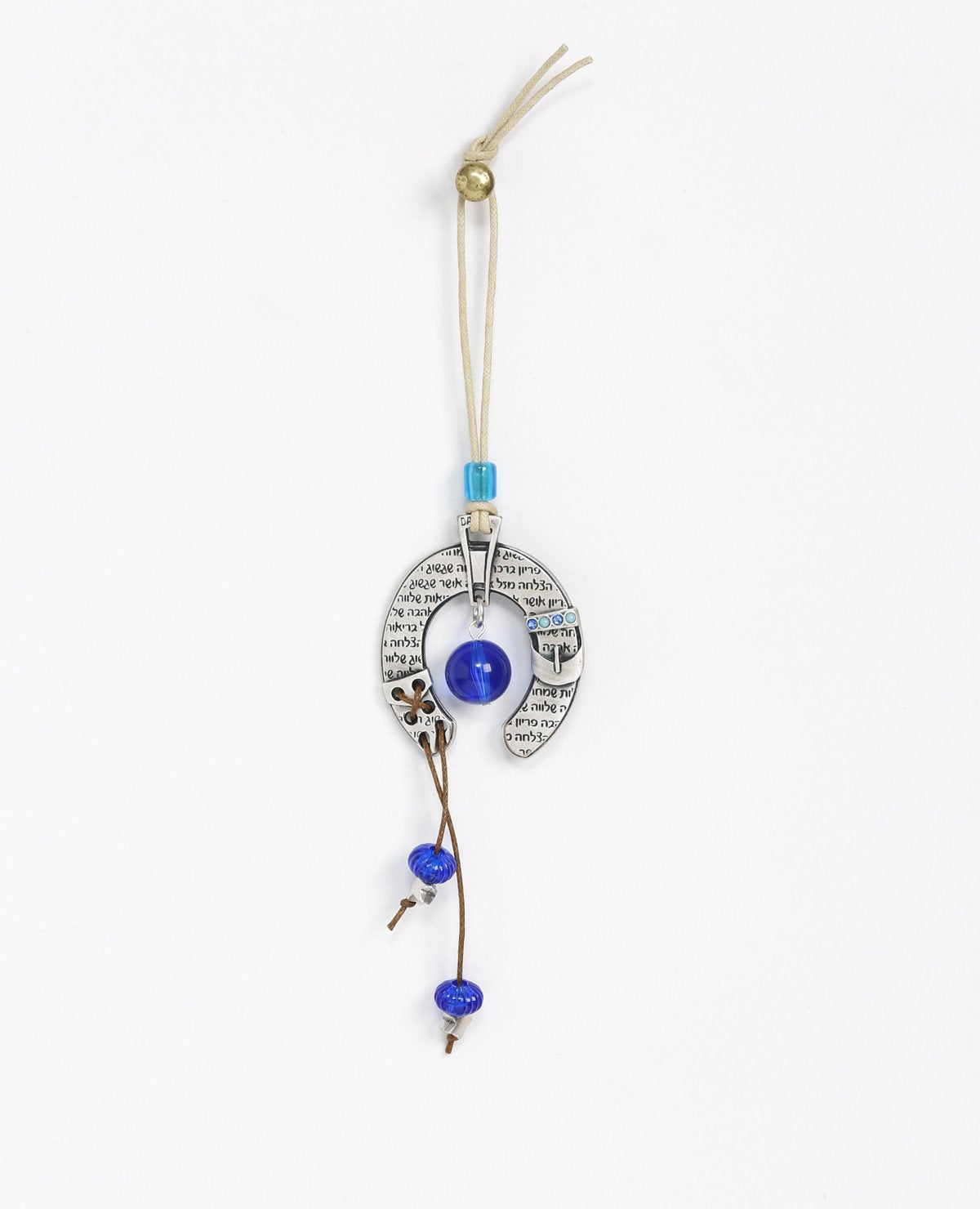 Horseshoe Pendant for Car
A captivating and originally designed hanging ornament for the car.
The pendant is shaped like a horseshoe with the words "bon voyage" on one side with small circular decorations. On the other side is a collection of moving blessing words. At the center of the horseshoe hangs a round blue bead, and weaved at the end is a faux leather string with blue colored beads on it.
The pendant is coated in sterling silver and hangs from a strong, natural colored faux leather string, decorated by a bead.
Every time you look in your mirror, the horseshoe and blessing will also be there. A blessing for a good trip, joy, serenity, health, fertility, success, luck, prosperity and love!
Who else would you like to bestow with the opportunity to share a ride with this blessed horseshoe?
Please note - the color of the hanging thread may vary depending on stock (white or brown)
Length: 6 cm Width: 5 cm