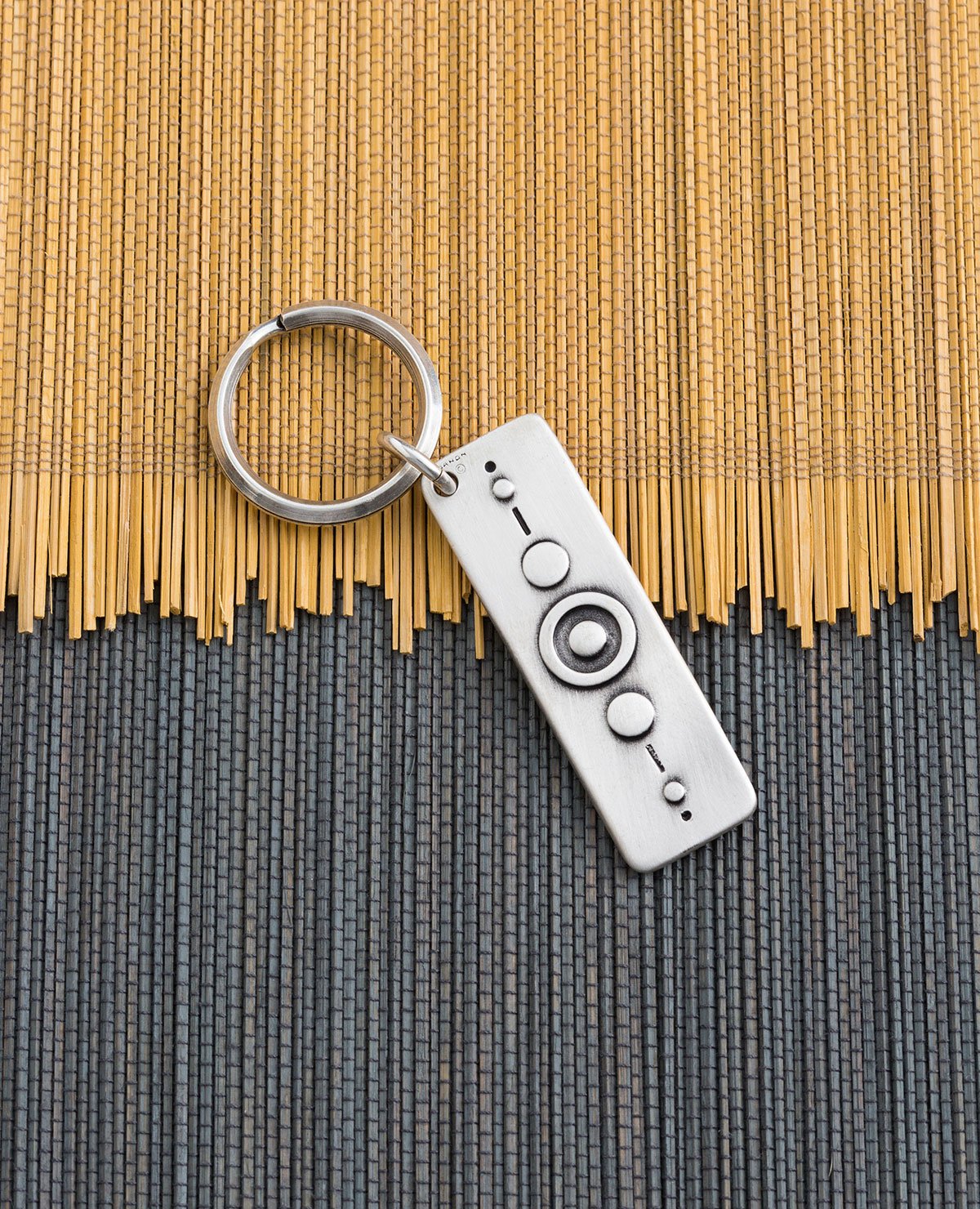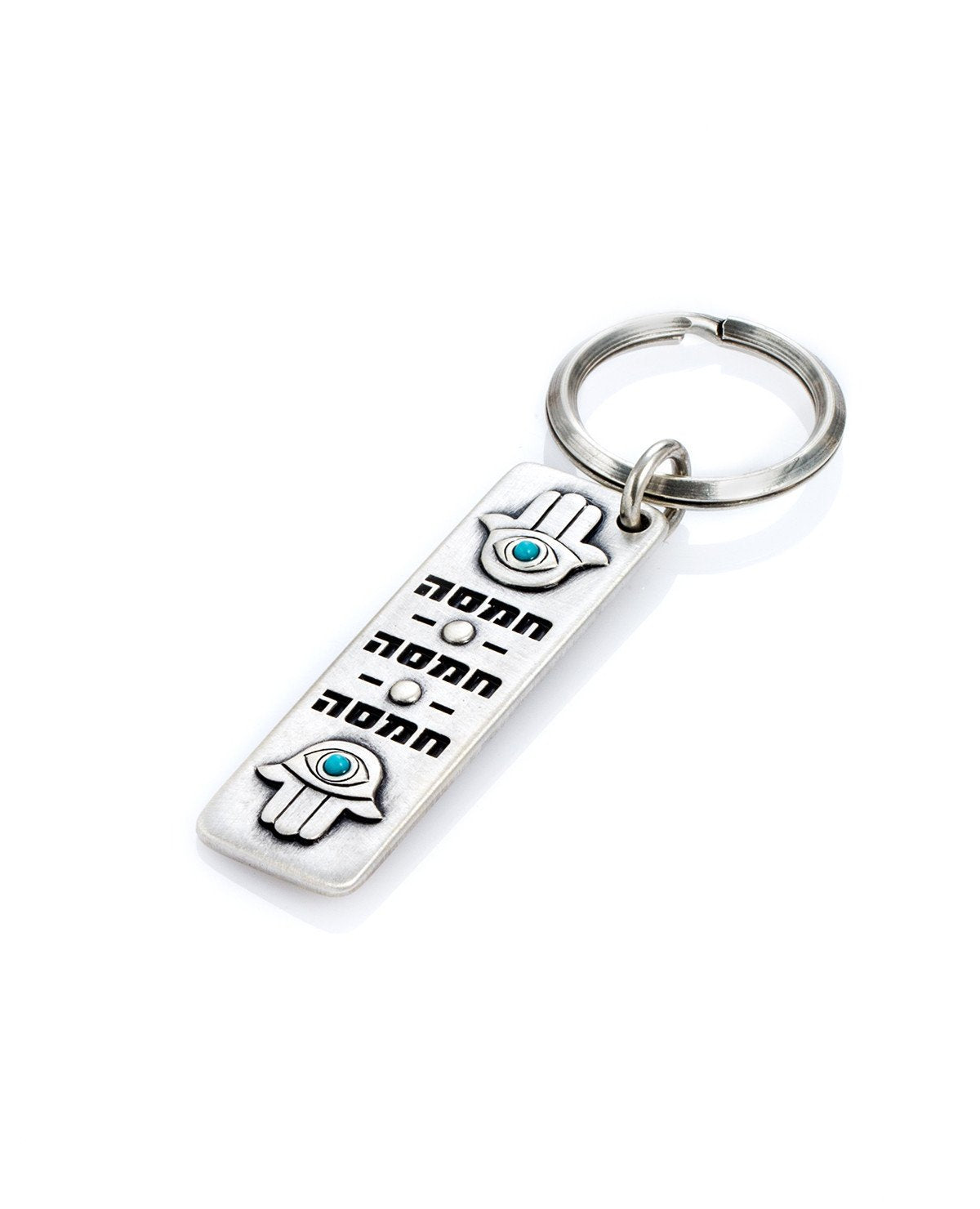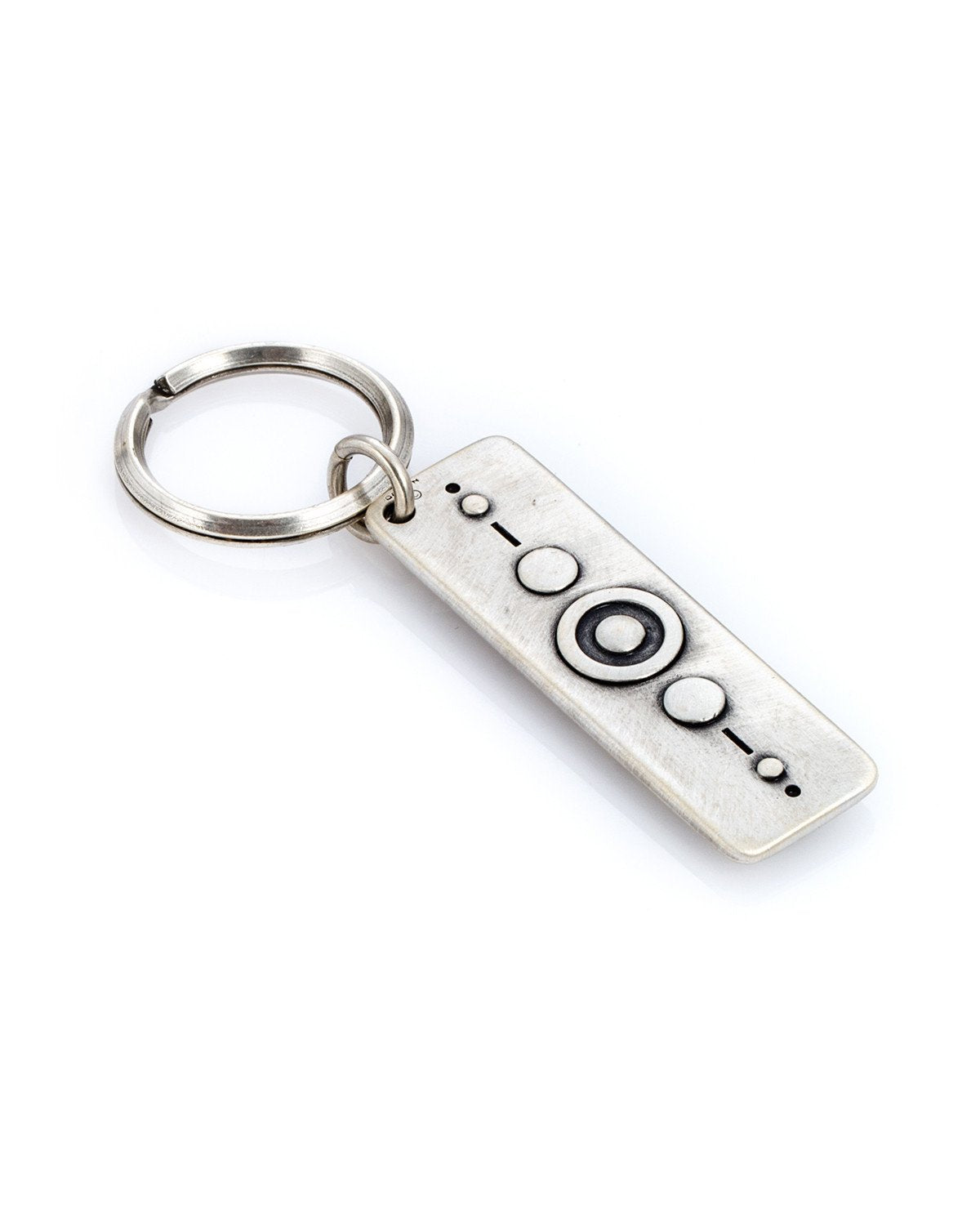 "Hamsa Hamsa" Keychain
A keychain that carries every Israeli's favorite blessing - Hamsa Hamsa (a superstitious expression)!
The keychain is designed as a rectangular plate. On one side the words "Hamsa Hamsa Hamsa" are written in between two embossed Hamsa's, which are also inlaid with a turquoise colored stone.
The other side of the plate is decorated with a charming artistic design.
The keychain is coated in sterling silver and is strong and reliable.A gift that is fun to give along with a big hug to anyone who we may wish to be blessed when coming, going and on their way.
Length: 6 cm Width: 2 cm