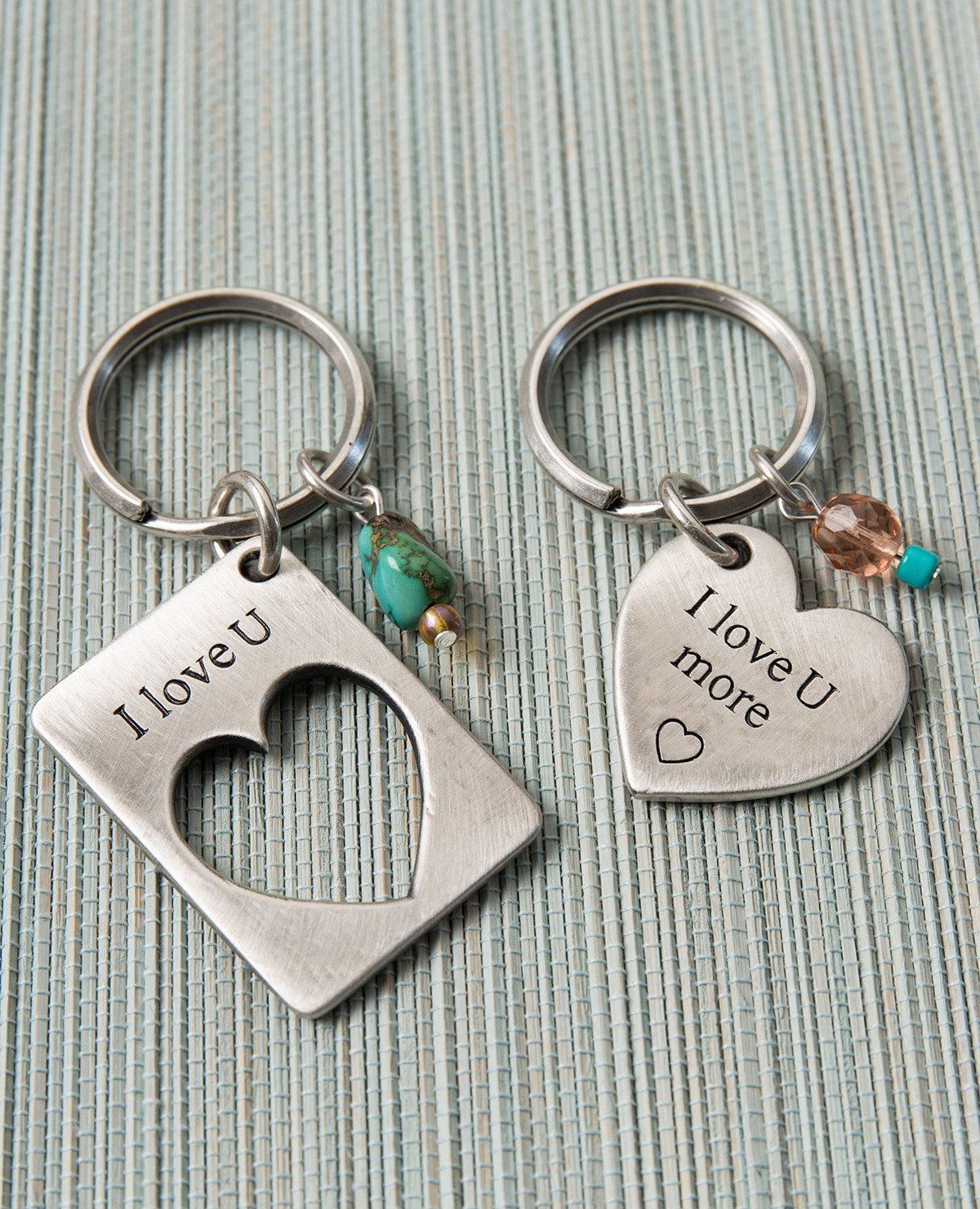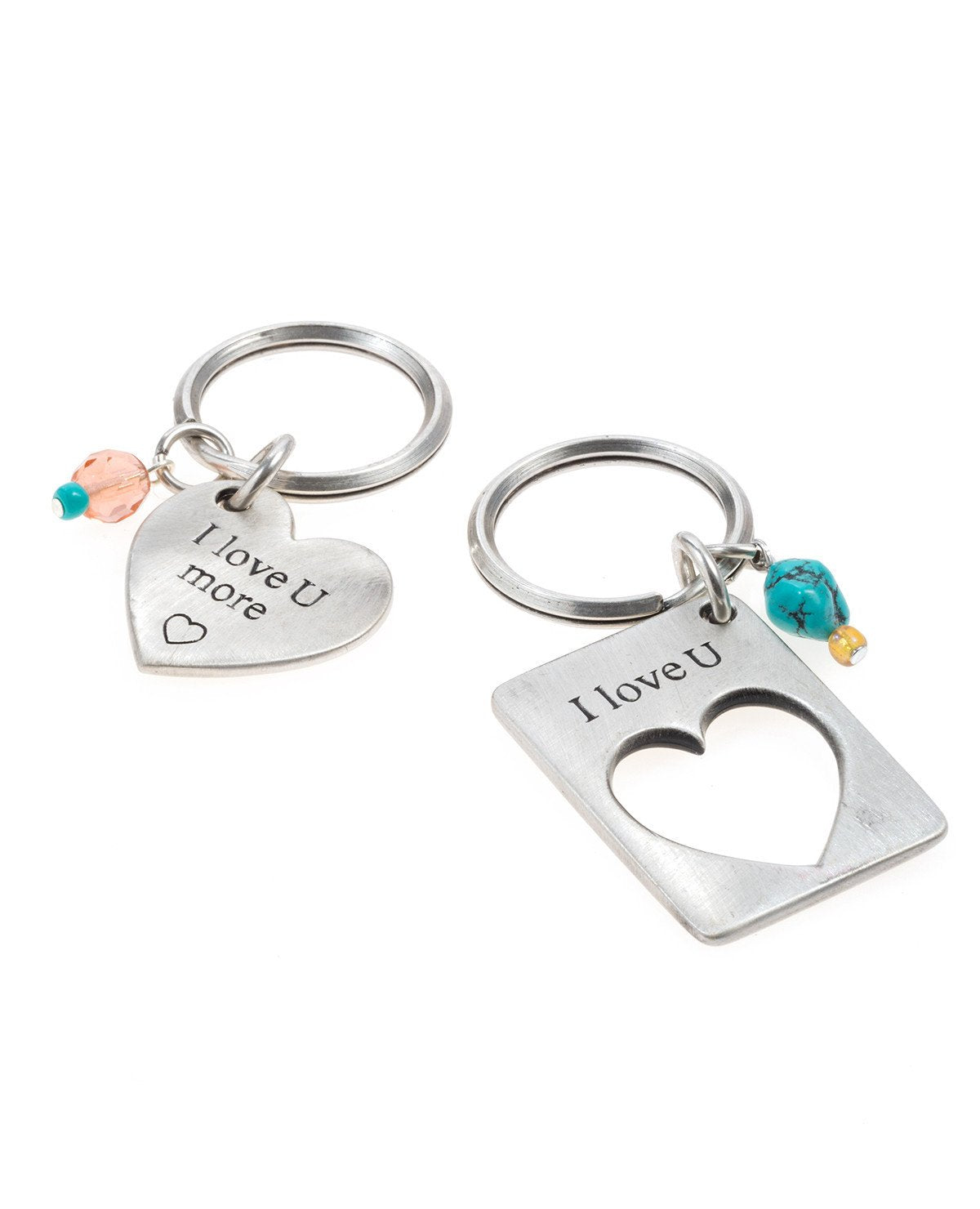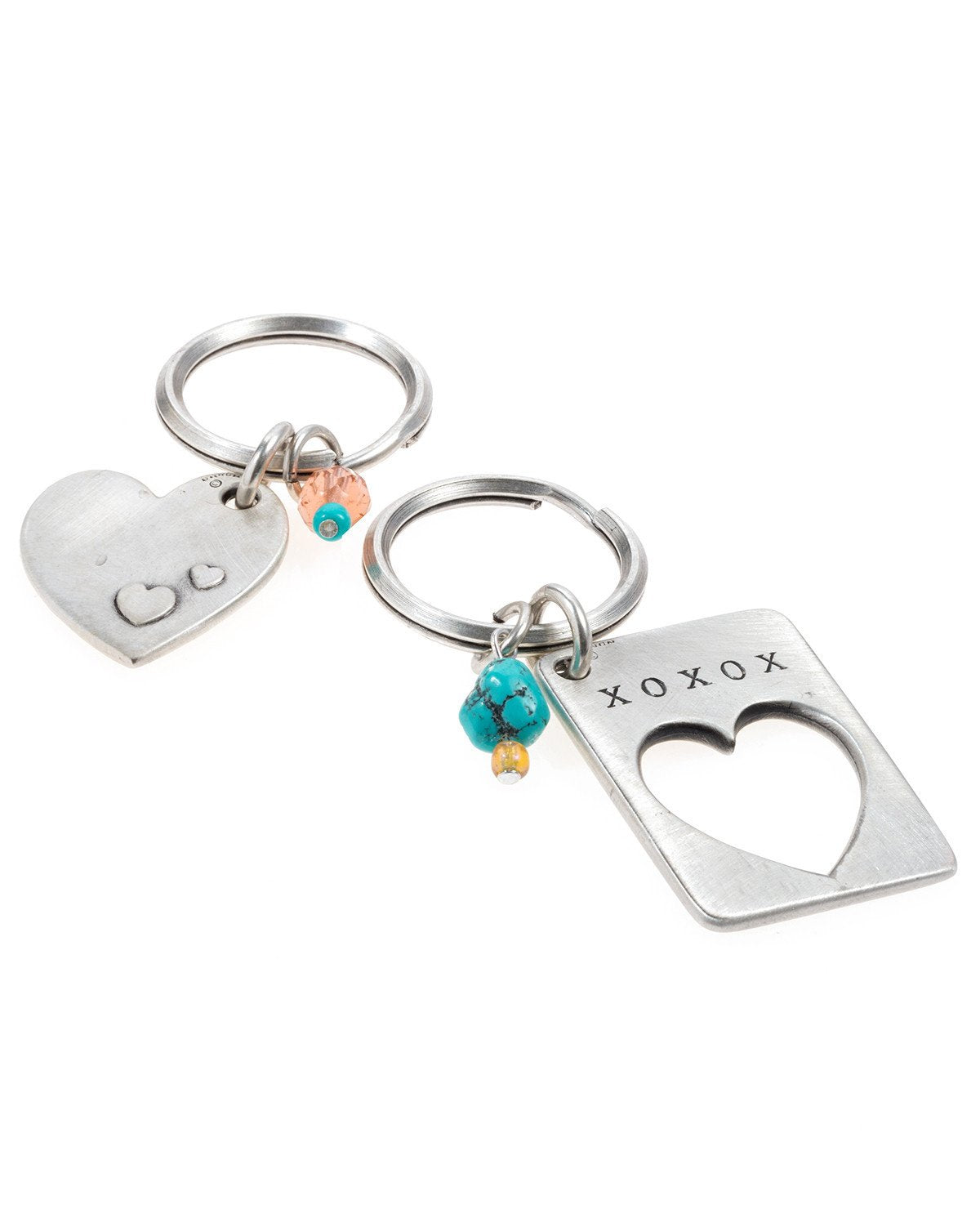 Love You More Keychain
A visually remarkable and extremely romantic pair of keychains.
One is designed as a rectangle with a missing piece in the shape of a heart with the words "I Love U" written on top.
The other keychain is designed in the shape of a heart and has the words "I Love You More" written on it, perfectly completing the piece on the other keychain.
Each one of the keychains is decorated by two colorful beads.
The keychains are coated in sterling silver and are strong and reliable.
A perfect and romantic gift for any loving couple!
A gift from you to him, from you to her, or from you to them.
So that they may always remember how much they complete each other and how perfectly they go together.
Length: 4 cm Width: 3 cm