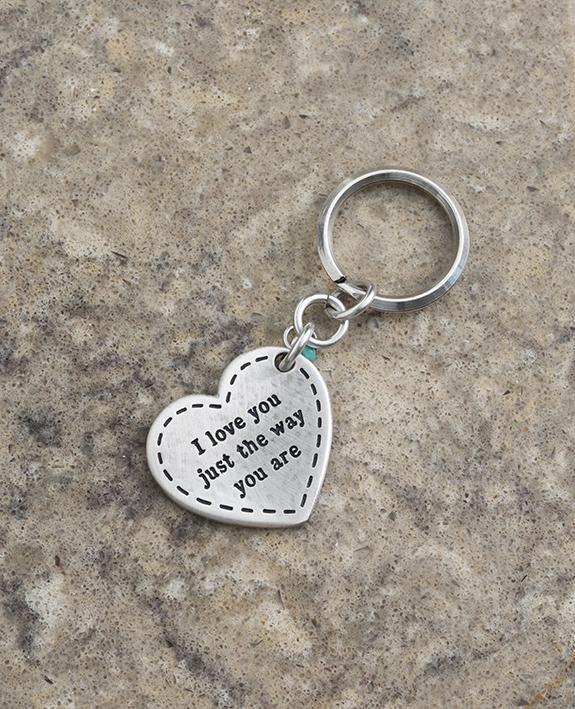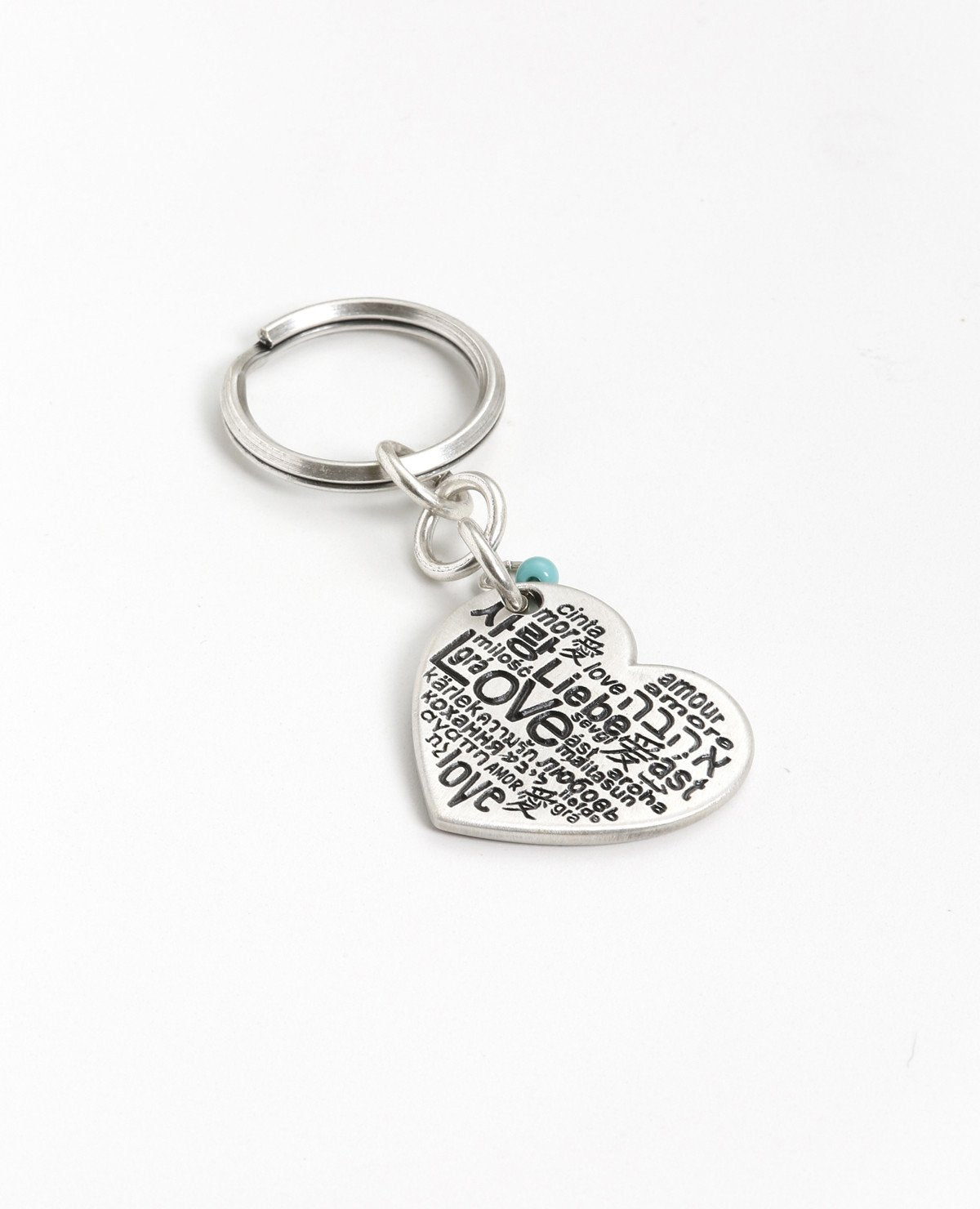 "Just The Way You Are" Keychain - Silver
As romantic as it gets! For him and for her.
A charming keychain in the shape of a decorated heart with the words "I love you just the way you are" written on one side. On the other side the word "Love" is written in different languages. At the top of the heart hangs a small turquoise colored bead.
The keychain is coated in sterling silver and is strong and reliable. Can you think of anything more romantic to give to him or her? Is there anything beyond accepting our loved ones exactly as they are?
Comes also in your choice of brass coating.
Length: 8 cm Width: 4 cm