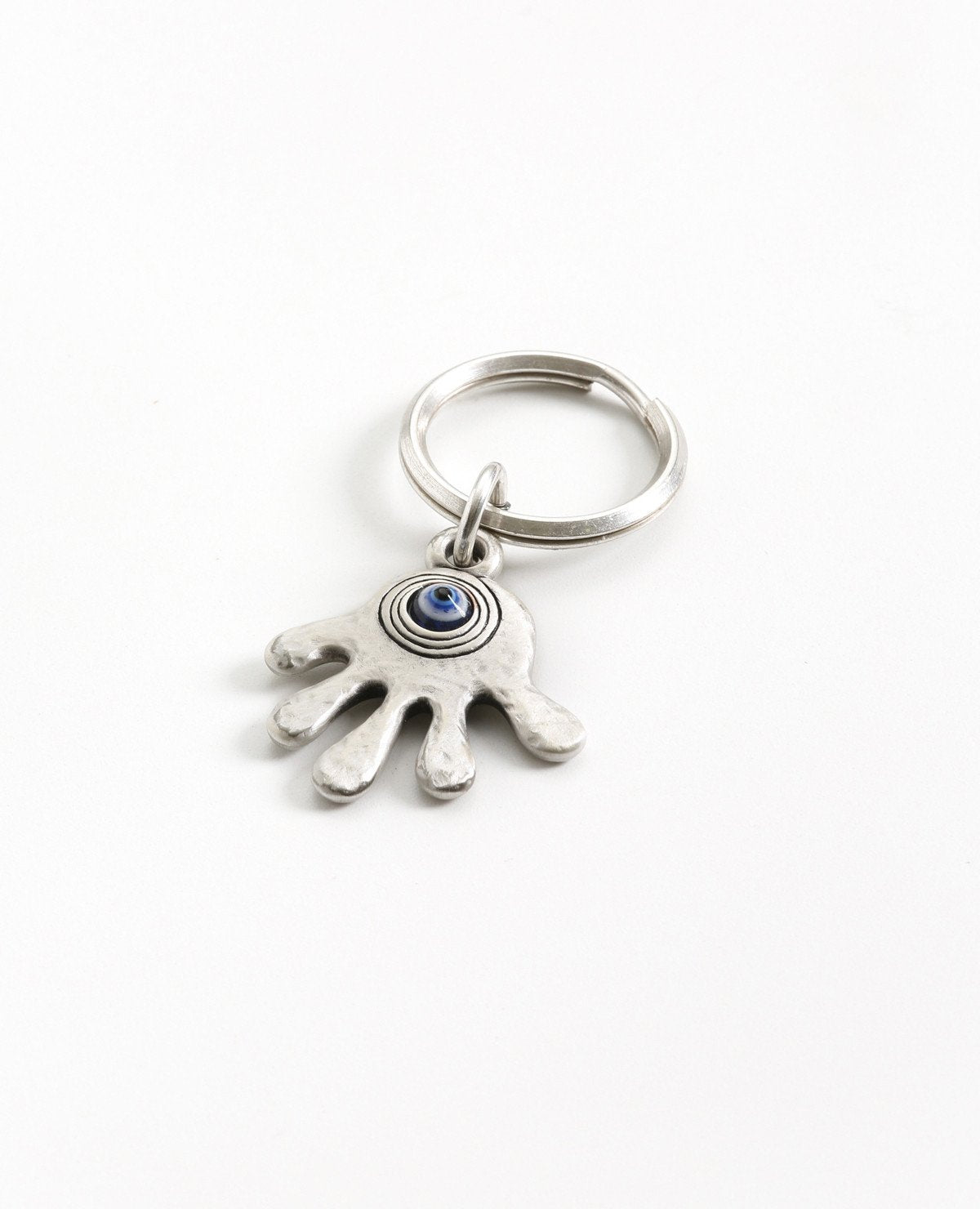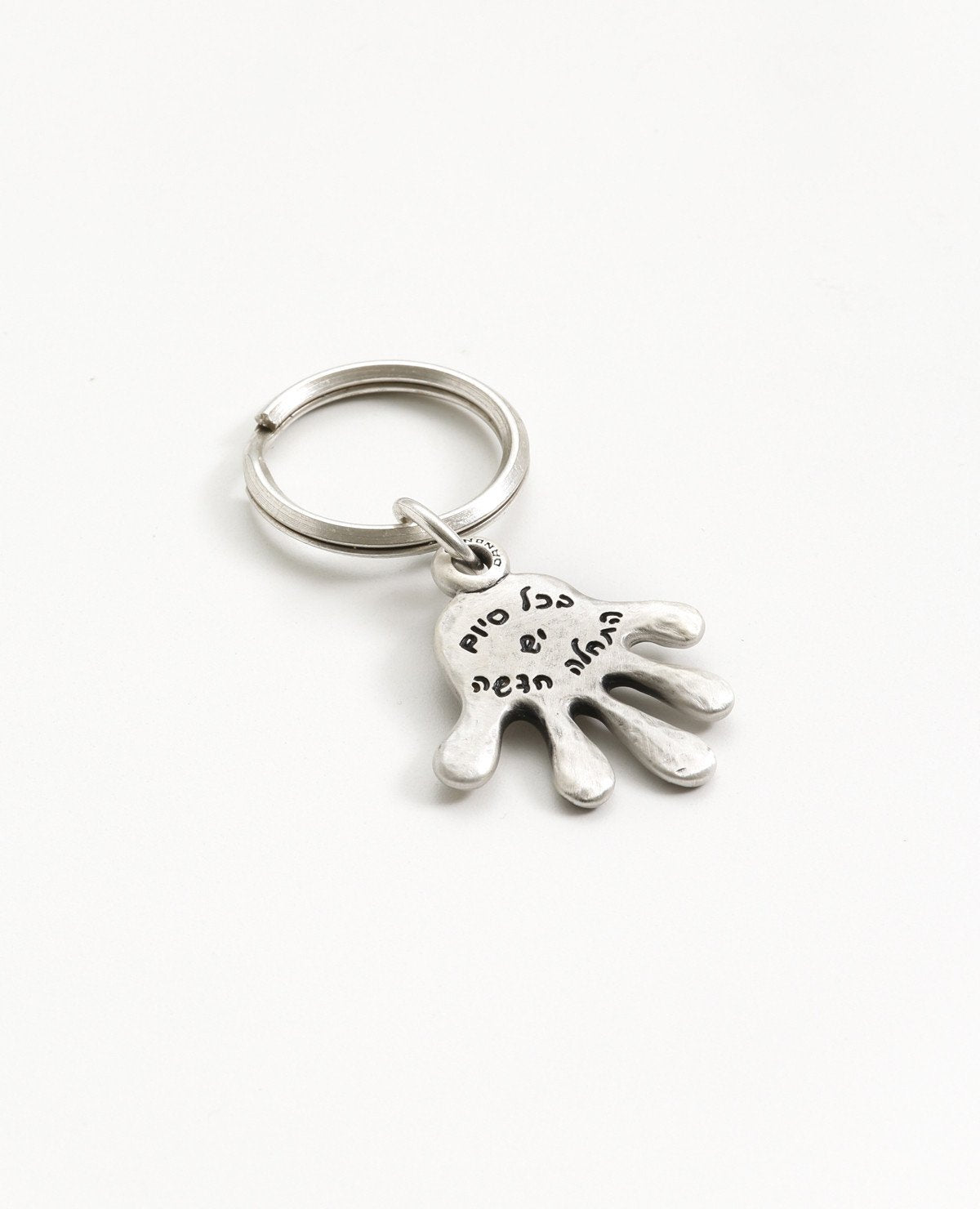 "Every ending is a new beginning" Keychain
A fun and optimistic keychain that faces forward. Coated in sterling silver and designed in the shape of a Hamsa with fingers spread.
On one side a decorated blue eye, and the other side is engraved with the words "every ending is a new beginning". A wonderful gift for all the endings or beginnings in life. The possibilities are endless, the protection is already inside, or how shall we put it gently.... Hamsa Hamsa!
Length: 5 cm Width: 4 cm