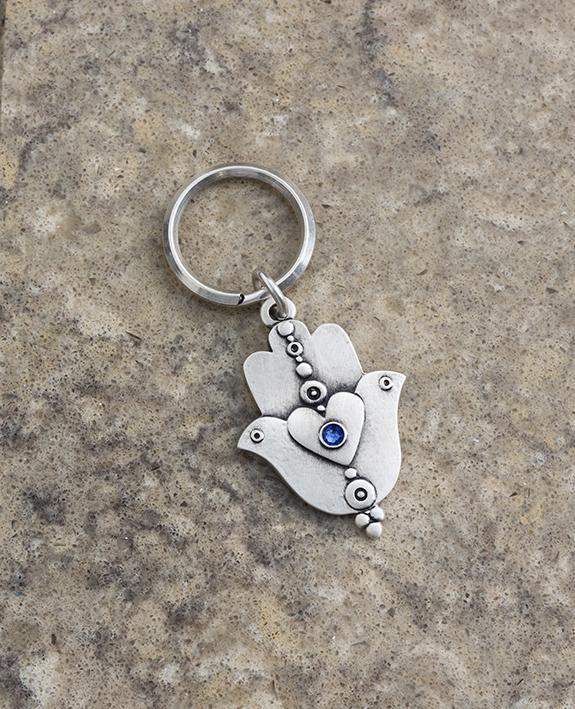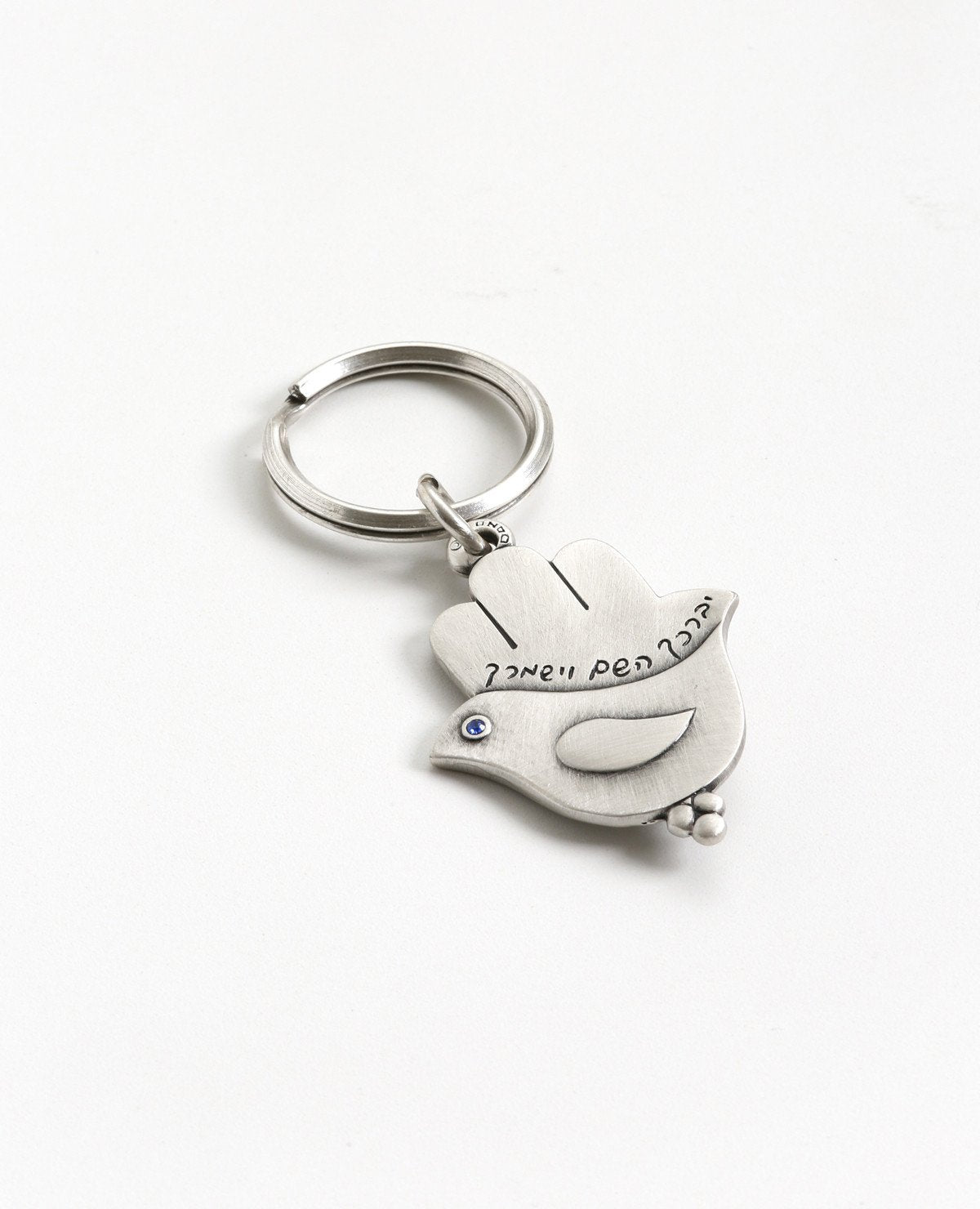 "May the Lord bless you and keep you safe" Dove Keychain - Blue
A extraordinarily beautiful keychain with a rare design, coated in sterling silver. On one side of the Hamsa is a dove inlaid with a blue colored crystal. Engraved on top is the Kohen's blessing "May the Lord bless you and keep you safe".
On the other side of the Hamsa are two doves looking in opposite directions, with a heart in between them that is also embedded with a blue stone. A keychain that is all beauty and blessings.
The Hamsa's blessing for good luck, the doves blessing for peace and loyalty, and a heart for love. On top of it all are the words of blessing and protection that come straight from our Jewish origin. A great gift for him or for her.
It is personal, heartwarming, and will accompany its receiver at every moment. Comes also in your choice of turquoise colored stone.
Length: 5 cm Width: 4 cm