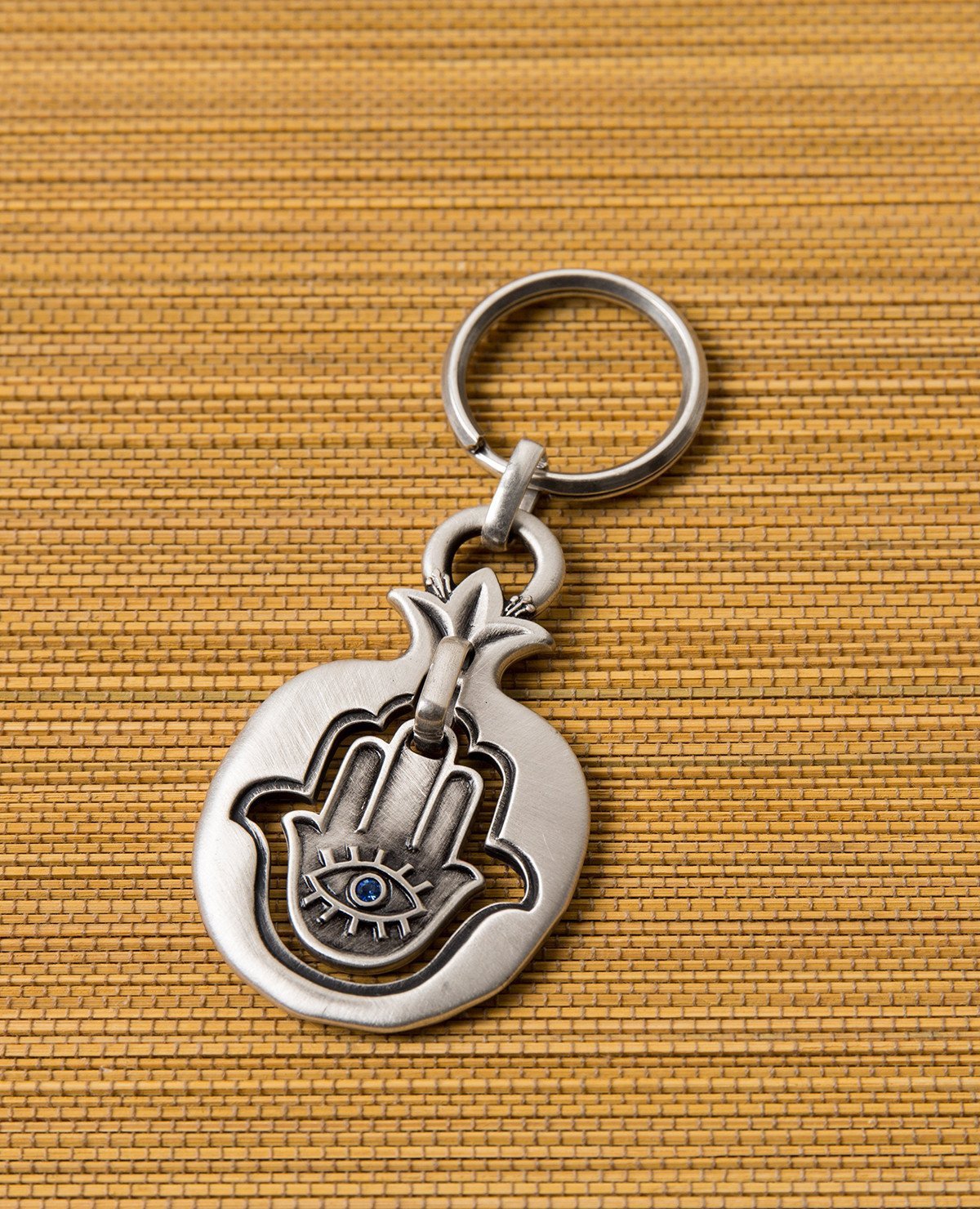 "Hamsa On You" Keychain
A blessing every time you open and lock. A charming keychain coated in sterling silver and carrying a blessing that follows you wherever you go.
A Hamsa hangs within the hollow pomegranate frame. On it's one side an eye embedded with a blue colored crystal and a charm against the "evil eye", and on the other side appear the words "Hamsa On You" decorated with flowers, for luck and blessing.
All of these are contained within the pomegranate, which brings the blessings of abundance and fertility. A suitable and joyful gift that displays love, allowing its receiver to indulge in every moment with something small that contains a big blessing.
Length: 6 cm Width: 4 cm