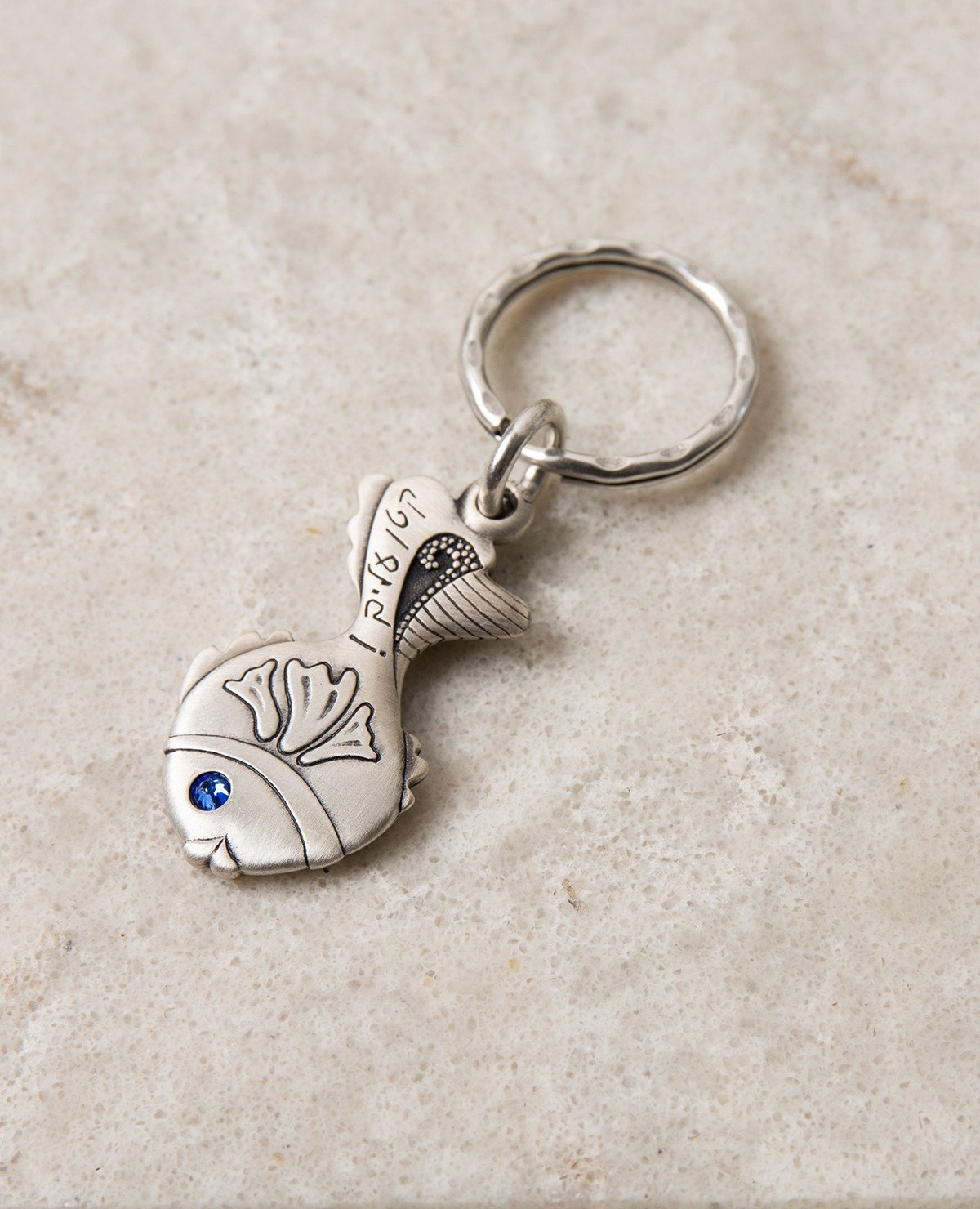 "Easy For You!" Fish Keychain
A small fish keychain with the words "easy for you!". The word 'easy' is coated in sterling silver and embedded with a blue colored crystal.
The design is sweet and elegant, plus it's fun to pull out of your pocket with all your keys safely attached. Together with a loving smile, it makes a great gift to give to those that matter to us, in order to remind them how talented and capable they are in accomplishing anything they may choose. The luck is already inside.
Length: 5 cm Width: 2 cm