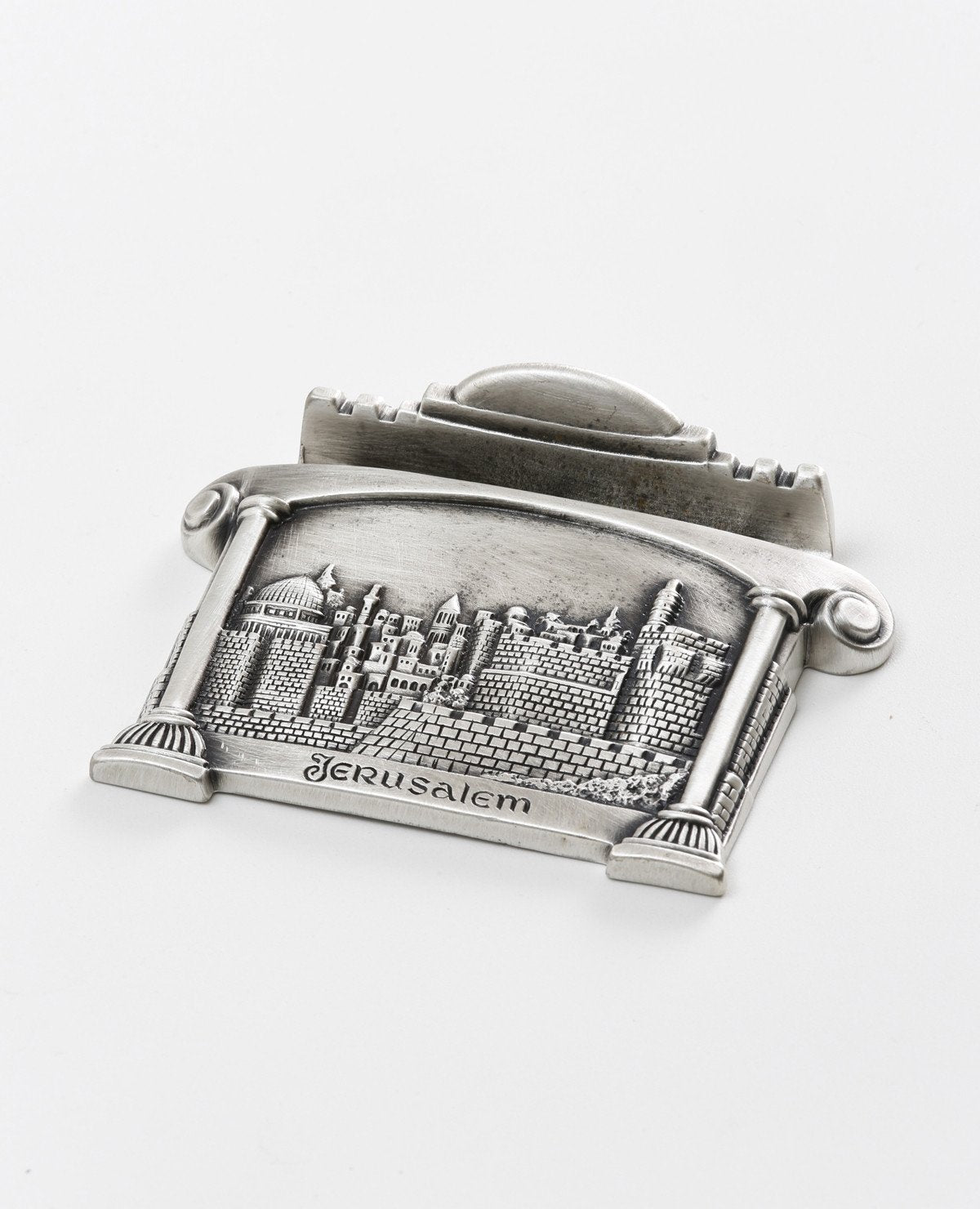 Card Holder with Jerusalem Motif
An excitingly beautiful business card holder.
The stand is designed as a wide base with an embossed image of Old Jerusalem upon which the word "Jerusalem" is written.
A slit designed in the shape of the Jerusalem wall runs horizontally along the top - to place the business cards.
The stand is coated in sterling silver.
Makes an exciting gift for anyone who their business card holder is part of their business card. Impressive, moving, putting Jerusalem at the top of our minds and on the top of mind of whoever may receive this pretty and practical gift.
Length: 7 cm
Width: 9 cm