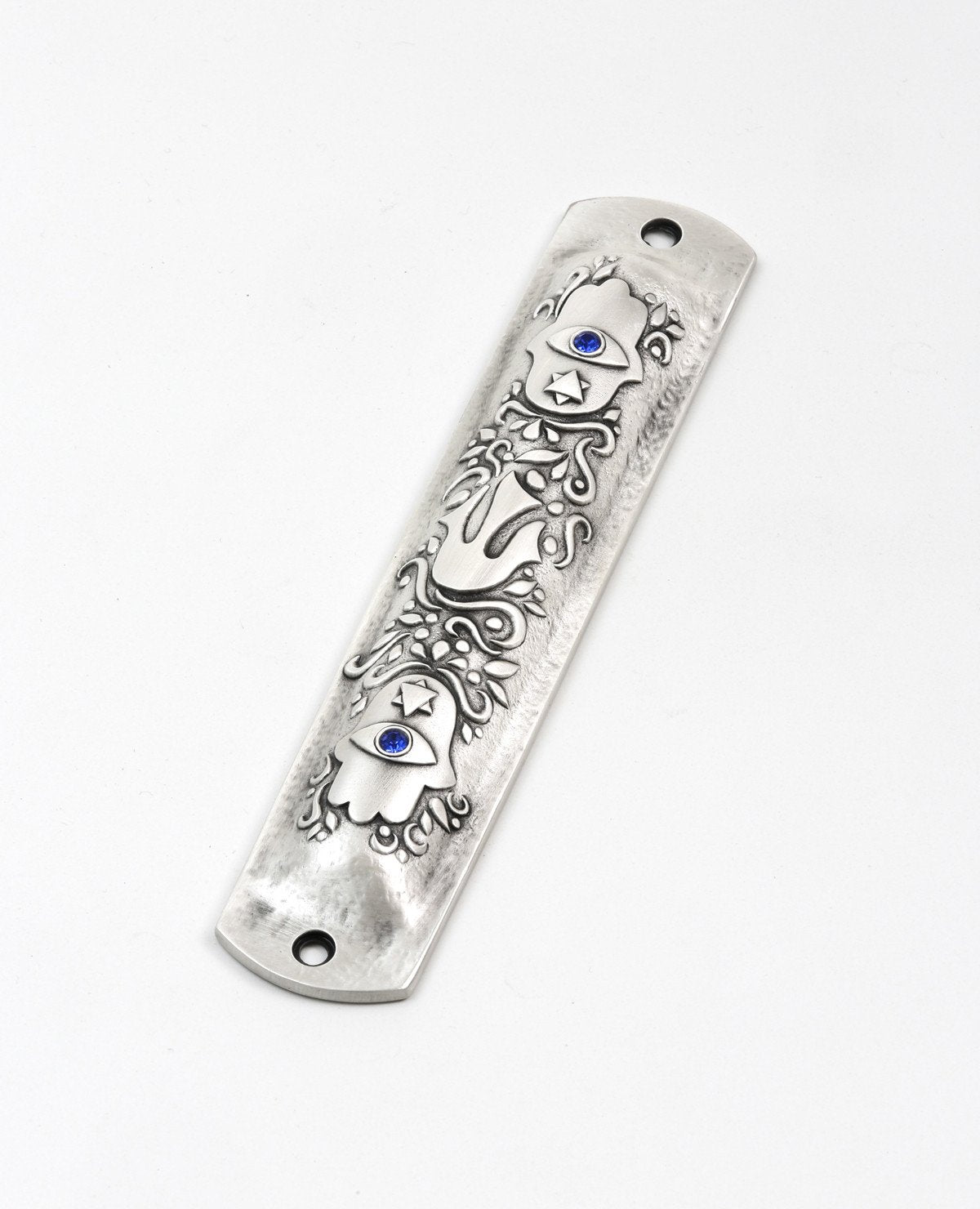 Blue Oriental Mezuza
You will not be able to take your eyes off of it! The mezuzah is coated in sterling silver and adorned by a variety of oriental decorations that are made by hand. Embossed at the center of the mezuzah is the Hebrew letter "Shin". Embossed at the top and bottom are Hamsas, each one with a Star of David on it and an eye to ward off the evil eye, embedded with blue crystals. This mezuzah upgrades every doorpost and turns it into something special and blessed. A delight to grant, and a delight to receive.
The mezuzah case is suitable for a 12 cm "klaf" (parchment).

Length: 18 cm
Width: 3 cm