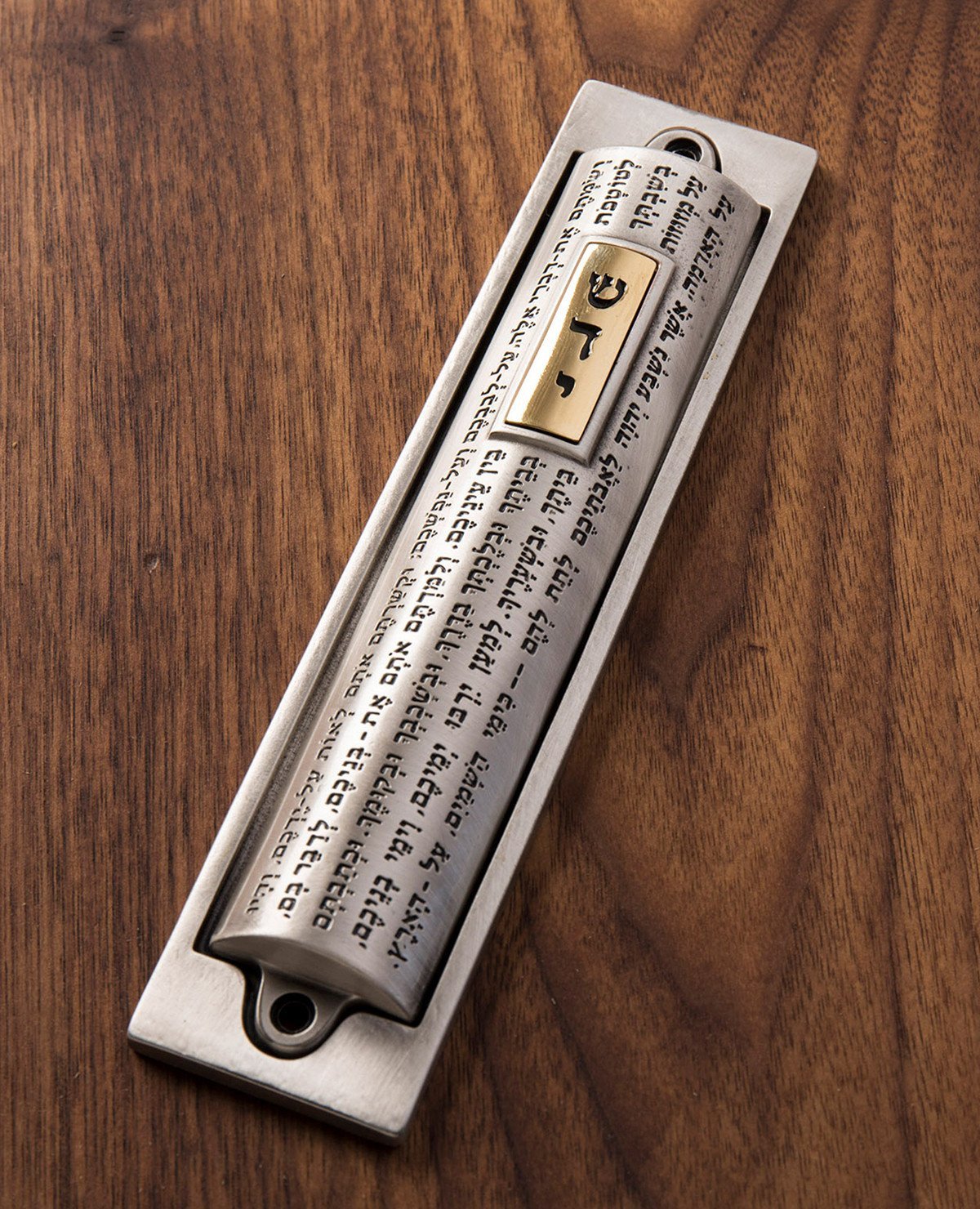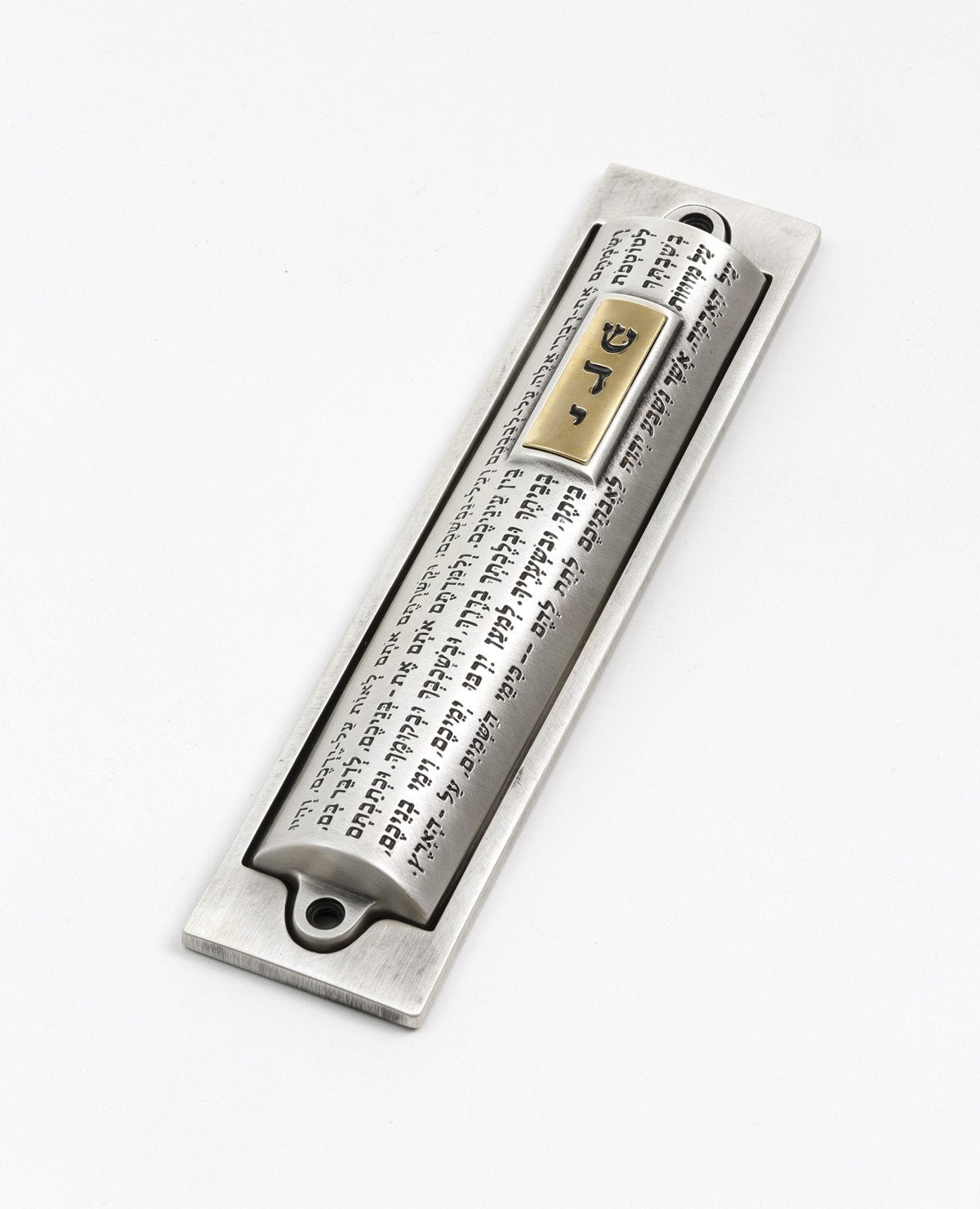 Two Parts Gold Shaday Mezuza
An original and amazingly beautiful mezuzah! The mezuzah case is coated in sterling silver and made up from two parts: one is curved and covers the "klaf" (parchment), and the second is a rectangular plate which serves as the frame. Embossed at the top part of the mezuzah is a gold coated rectangle with the Hebrew word "Shaday" written on it. Surrounding the rectangle is an inscription of verses taken from the second portion of the reading of "Shema Israel". Makes for an impressive and exciting gift, for a housewarming, an existing house or for the workplace. Always there, to remind of the Mitzvah, to bless, and also to enjoy the design that delights both the eye and the heart.
The mezuzah case is suitable for a 15 cm "klaf" (parchment).

Length: 18 cm
Width: 4 cm