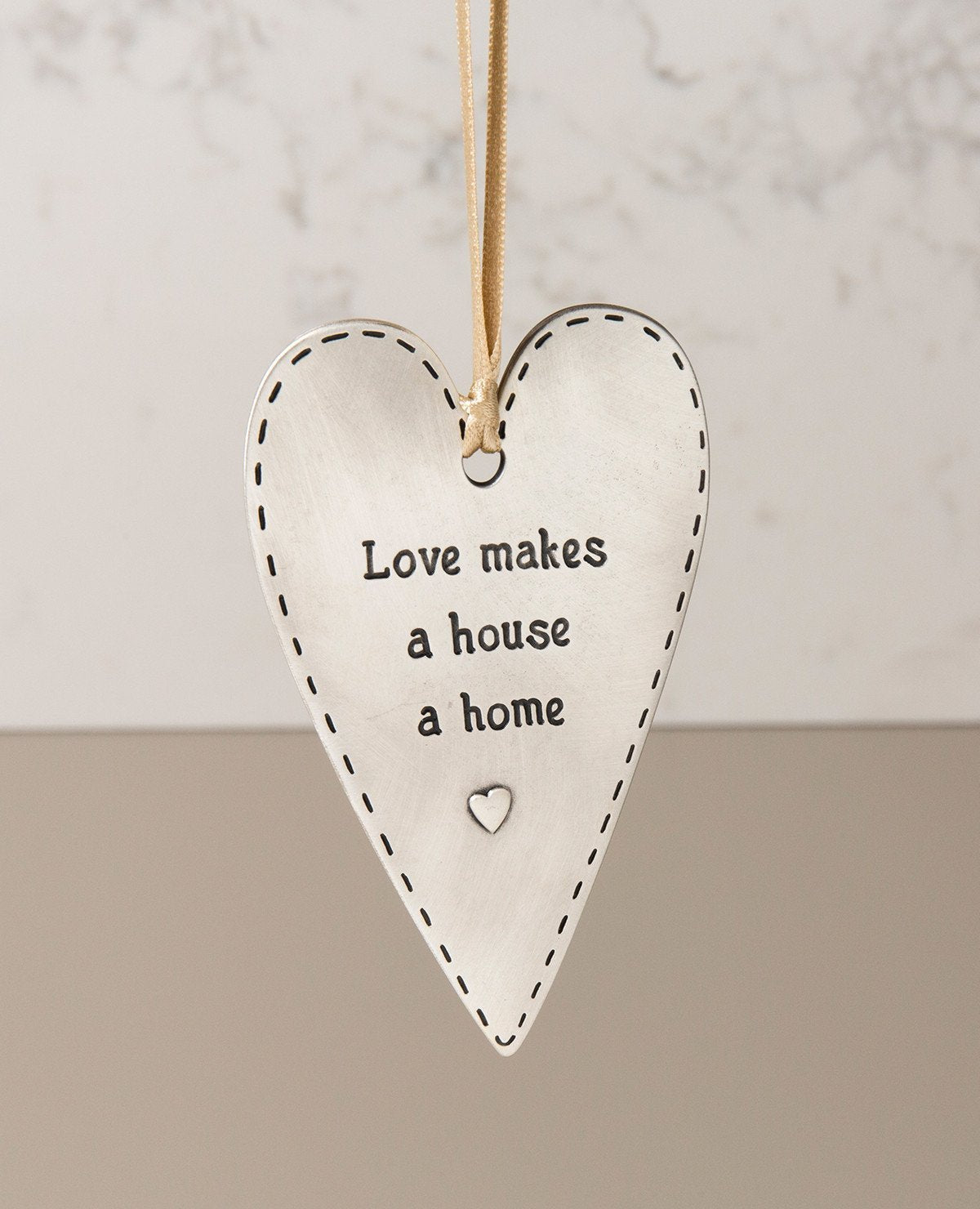 "Love Makes a House a Home" Hanging Ornament
A "love makes a house a home" hanging ornament designed in the shape of a gracefully decorated heart and coated in sterling silver. Because what else turns walls and a roof into a home if not the love that dwells within them?
Designed as an elongated heart shaped plate, on one side is the above sentence in English and a small embossed heart, and on the other is a pair of embossed loving hearts. The ornament comes with a natural colored faux leather string.
Elegantly and cordially designed, it makes for a charming gift that is fun to grant to anyone we wish to bless with a house full of love. For parents, siblings, children, friends, or anyone we love, near or far, who have a place in our heart.
Length: 11 cm Width: 7 cm