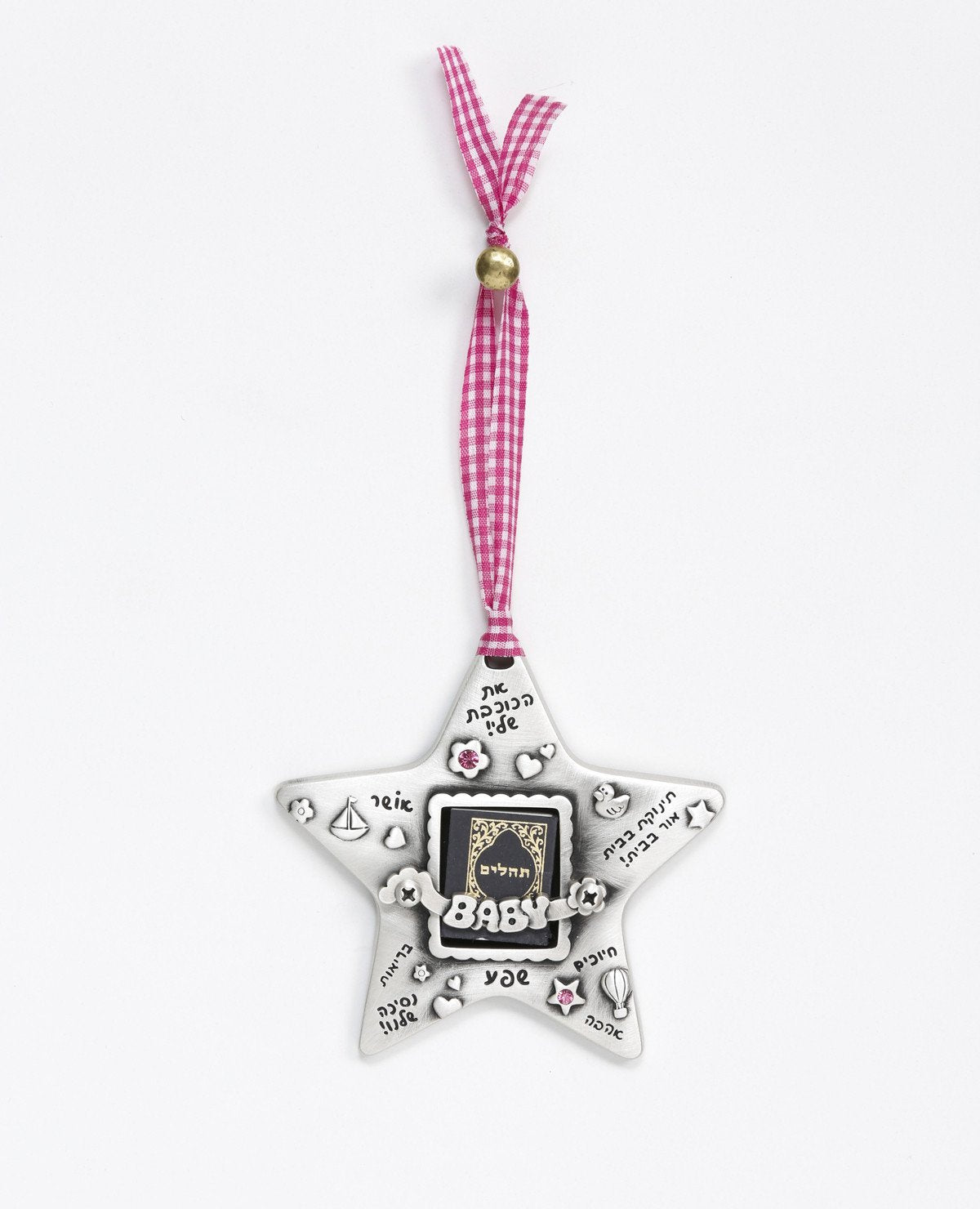 Wall Pendant for Baby Girl - Star
An exciting and stunningly beautiful hanging wall ornament!
The pendant is designed in the shape of a star coated in sterling silver. At its center is a small book of Tehillim which is held in place by a small handle which has the word "Baby" written on it. Written on each corner of the star are moving blessings for abundance, luck, health, and love for the newborn baby girl. On the star are childish decorations and an embossed flower and star embedded with pink crystal.
The star hangs from a pink checkered ribbon.
This is a gift full of inspiration, protection, joy and love. Total happiness, both to grant and to receive this star, which is intended precisely for that little shining star which has risen in your family's sky.
Length: 10 cm
Width: 10 cm