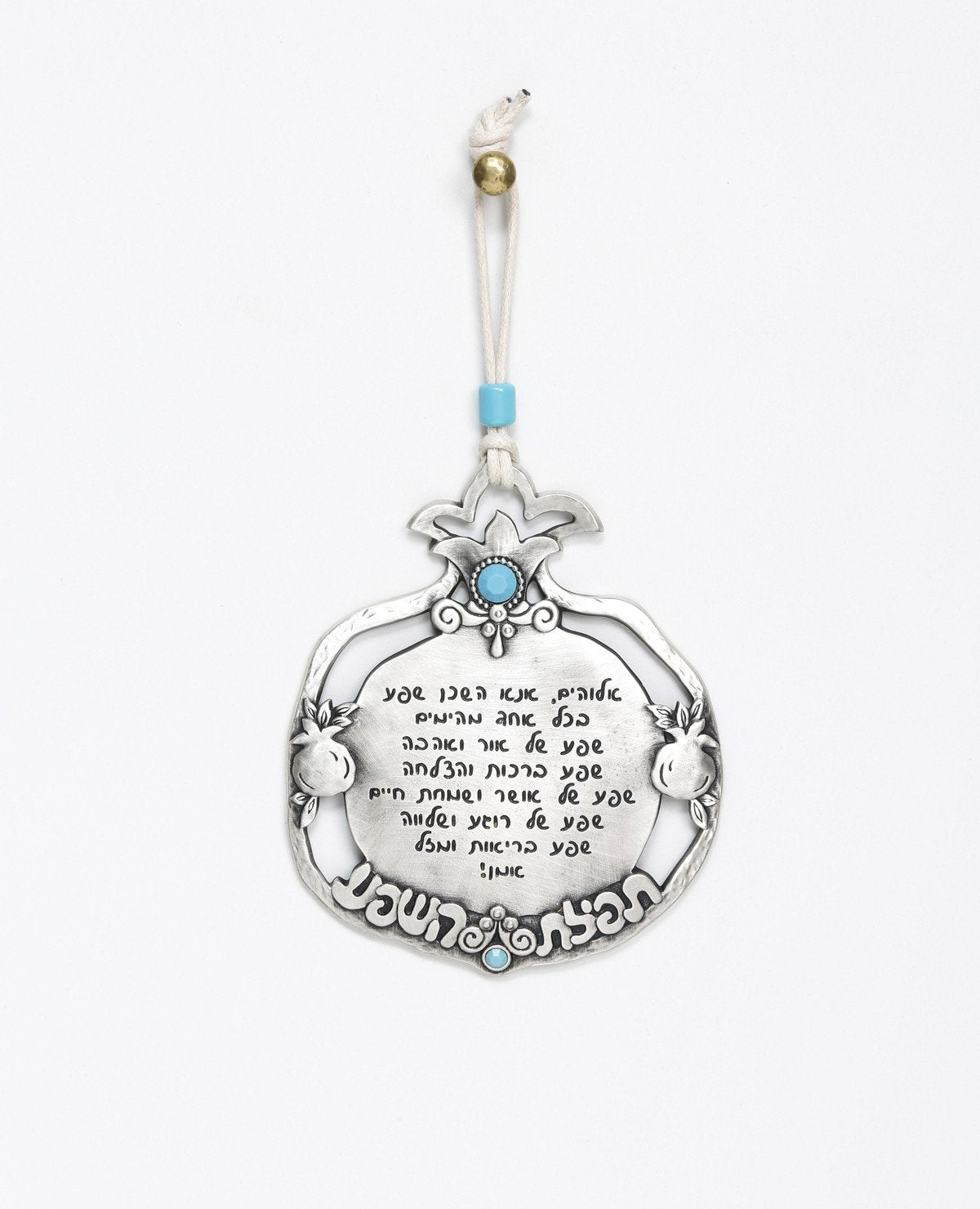 Blessing of Abundance Pomegranate Hanging Ornament - Turquoise
A beautiful and enlightening pomegranate hanging ornament that is all a blessing for abundance. An abundance of light and love, success, happiness and joy, peace and serenity, health and luck. The pomegranate is coated in sterling silver and designed as a plate surrounded by a hollow frame which is decorated by two small pomegranates and the words "Prayer of Abundance" appearing in the center. The prayer for abundance is engraved on the plate in the center of the pomegranate. The pomegranate has a double crown and it is embedded with two turquoise colored crystals. The ornament hangs from a natural colored faux leather string, decorated by a turquoise bead. You will be delighted to grant your loved ones this gift of abundance for their home or business - because blessing with abundance is also receiving the thanks, abundance and blessings in return.
Comes also in your choice of red inlay.
Please note - the color of the hanging thread may vary depending on stock (white or brown)
Length: 11 cm Width: 9 cm