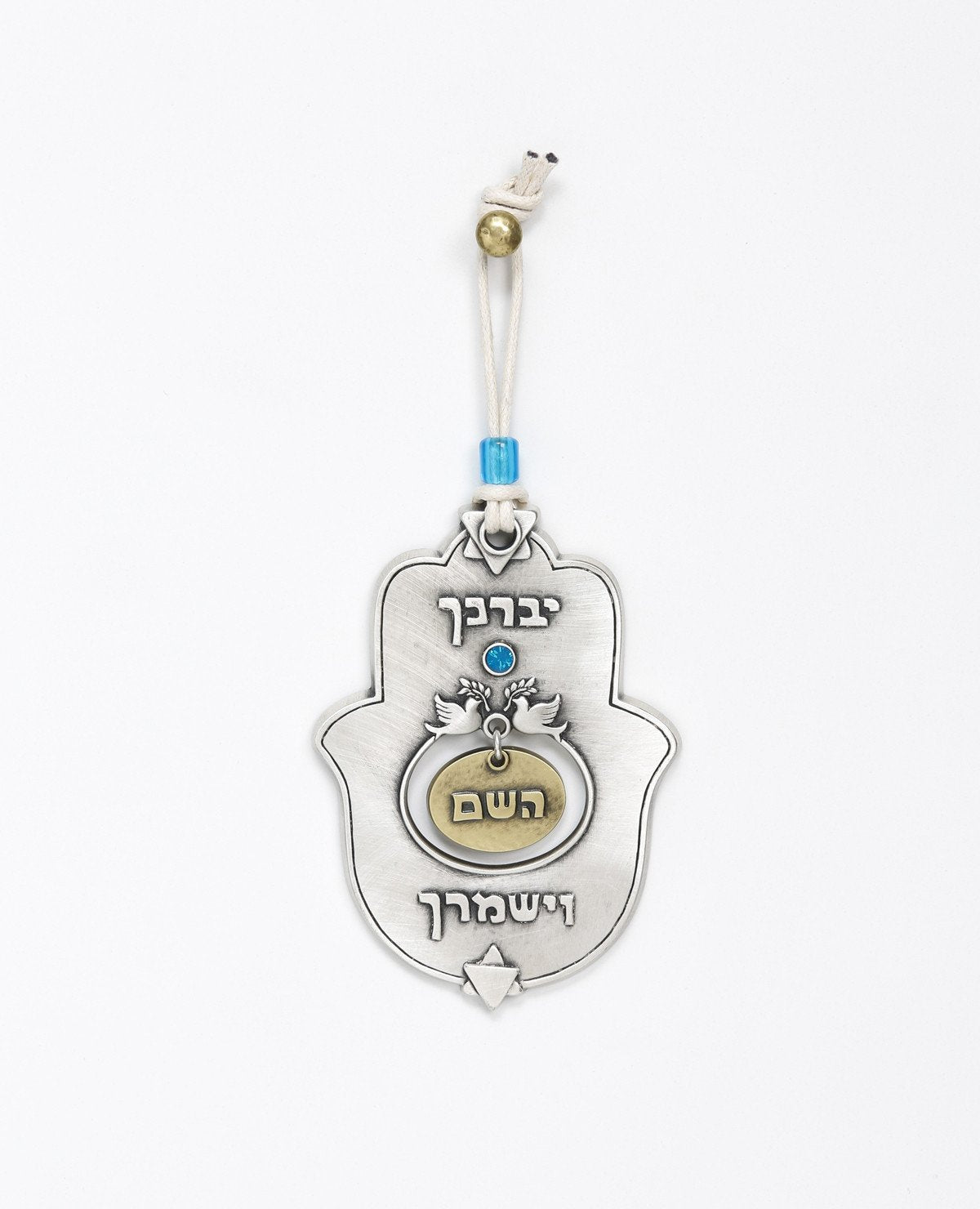 "May the Lord bless you and keep you safe" Hanging Hamsa Ornament
A designed hanging Hamsa ornament that carries on it the blessing of "May the Lord bless you and keep you safe", words that were added to the Kohen's blessing out of Jacob's blessing before his death to Joseph's sons - Ephraim and Manasseh.
The Hamsa is coated in sterling silver combined with brass and has the blessed sentence embossed. Embedded at the center is a blue crystal and a pair of doves with an olive branch. At the top and bottom of the Hamsa are Stars of David.
The Hamsa hangs from a natural colored faux leather string which is woven into the Star of David and decorated by a blue bead. This is an exciting gift which contains a Jewish message that has been carried for thousands of years and accompanies us to this very day with all its power.
Makes a great present of belonging, symbolism and a wonderful blessing to anyone dear, any home, business or celebration.
Please note - the color of the hanging thread may vary depending on stock (white or brown)
Length: 11 cm Width: 8 cm