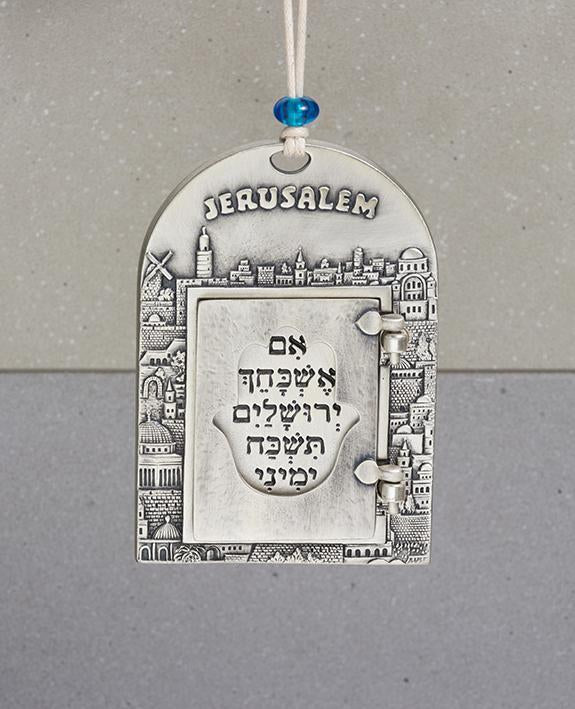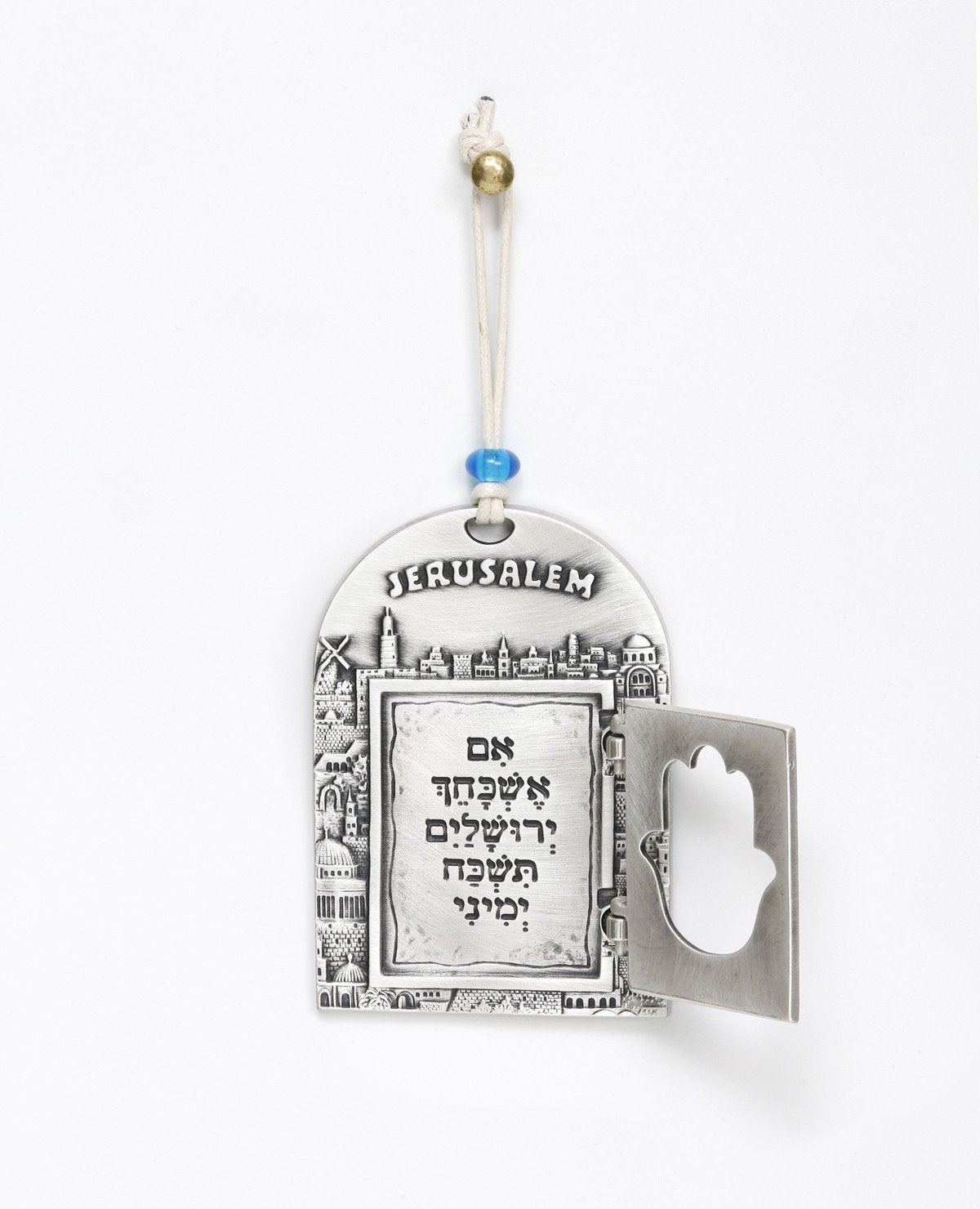 "If I forget thee Jerusalem" Hanging Ornament
"If I forget you, Jerusalem, may my right hand forget its skill." is a passage which is spoken in Jewish celebrations, when we wish to remind that along with our great joy, we will always remember the destruction of the Temple.
This passage compares Jerusalem to one of our limbs, to emphasize the importance and sanctity of Jerusalem for us, as if it were a part of the body. The amazing and designed ornament brings this passage with an artistic and inspiring form.
The ornament is coated in sterling silver and looks like a door appearing in the heart of old Jerusalem. The sentence is engraved on the door within a Hamsa motif and decorated by the scenery of Jerusalem.
At the top of the ornament the word "Jerusalem" is engraved, deepening the power and holiness of the message. The ornament comes with a faux leather string decorated by a blue colored bead. Makes for an exciting, blessed and meaningful gift for any Jewish home, in Israel or abroad.
Please note - the color of the hanging thread may vary depending on stock (white or brown)
Length: 11 cm Width: 8 cm