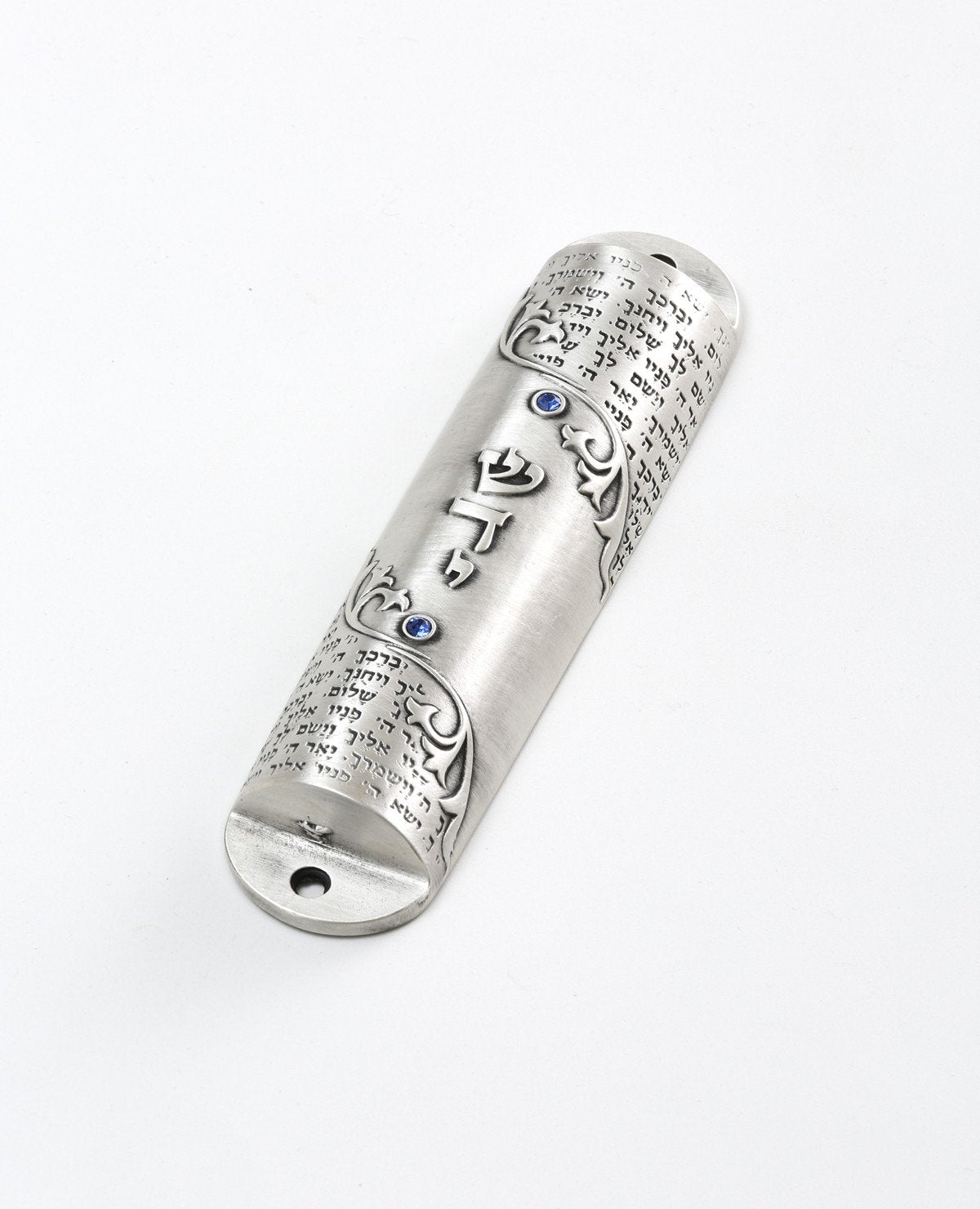 Priestly Blessing Mezuzah
A mezuzah case rich in design and exciting content that everyone will want. The mezuzah is designed with a top and bottom part that has written on it an excerpt from the Priestly Blessing, decorated by a delicate and impressive artistic design. Embossed at the center of the mezuzah is the Hebrew word "Shaday" and an inlay of two blue colored  crystal. This impressive mezuzah makes a perfect gift for the home or office. It is a delight to grant this creation containing such a meaningful blessing and such captivating beauty.
The mezuzah case is suitable for a 12 cm "klaf" (parchment).

Length: 16 cm
Width: 4 cm