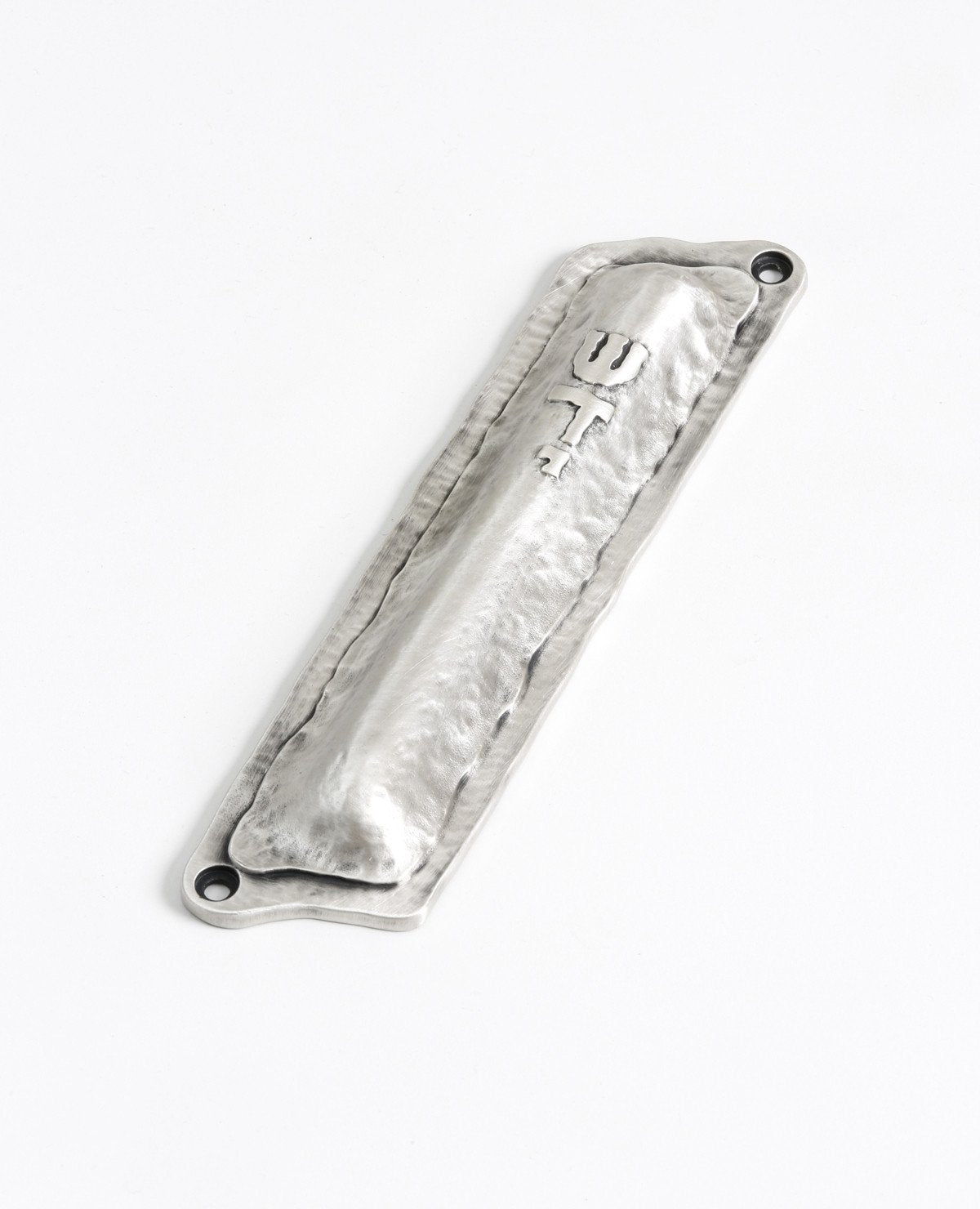 Embossed "Shaday" Mezuzah
A delicately designed mezuzah that gently wraps the "klaf" (parchment) in a sort of a hug. It is designed with a flat bottom part in the shape of an asymmetrical rectangle with a curved part on it intended for the "klaf". The Hebrew word "shaday" which is engraved at the top of the "klaf" provides it with the essence and importance of the message. The mezuzah is coated in sterling silver and it embraces the "klaf" which will be respectfully placed within it in grandeur. Makes for an exciting and meaningful gift for a new home or a renovated one, and for any entrance which we wish to bless and remind ourselves and others of the depth of the message and the simplicity of its presence.
The mezuzah case is suitable for a 12 cm "klaf" (parchment).

Length: 17 cm
Width: 4 cm