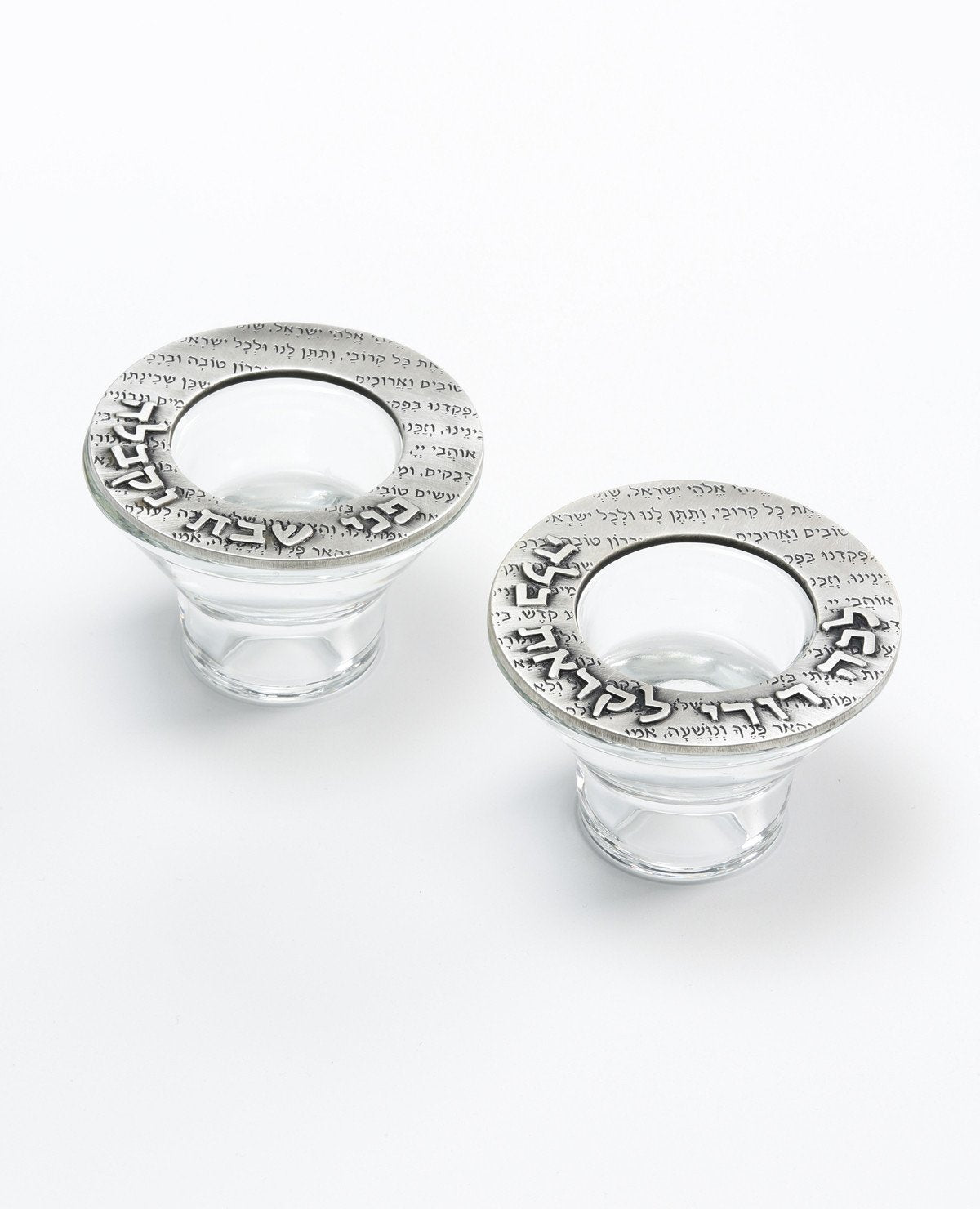 "Lecha Dodi" Glass Candle Holders
Elegant and excitingly designed glass candle holders. Designed as candle holders made from glass and decorated on their upper part with a silver sterling coated frame.
Written on one of them are the words: "come my beloved" (Lecha Dodi) and on the other are the words "to meet the (Shabbat) bride" (ikrat kallah). 
The holiness of the Shabbat, the way one completes the other, and the unique beauty of these candle holders, turn this into a perfect gift for a bride upon her wedding, for the seven blessings, or to enliven the house with new light.
Length: 6 cm Width: 8 cm