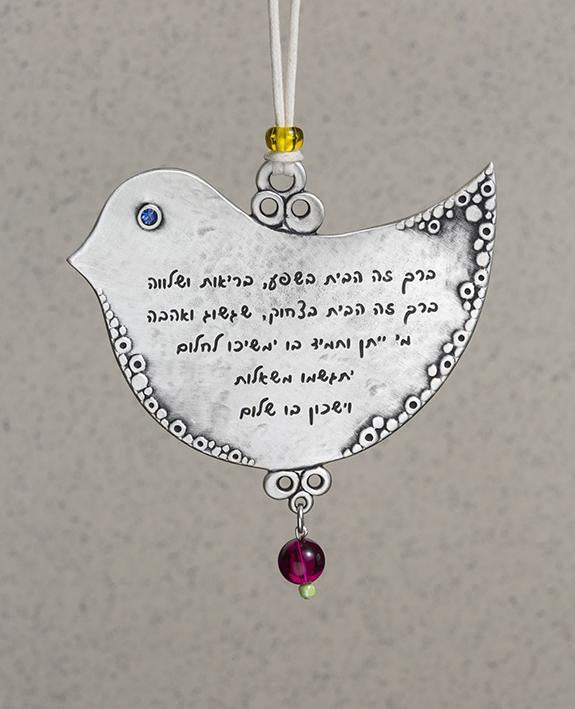 Dove Shaped Home Blessing - Colorful
A hanging Home Blessing ornament shaped like a dove, with a special blessing for the home engraved on it in both Hebrew and English. The words are authentic and full of inspiration, calling for prosperity, love and wishes coming true. The ornament is coated in sterling silver, inlaid with a crystal and comes with a faux leather string decorated with colorful beads. This original decorative piece makes an inspirational gift for the home, for new journeys and people that are loved.
Comes also in your choice of blue inlay.
Please note - the color of the hanging thread may vary depending on stock (white or brown)
Length: 9 cm Width: 11 cm