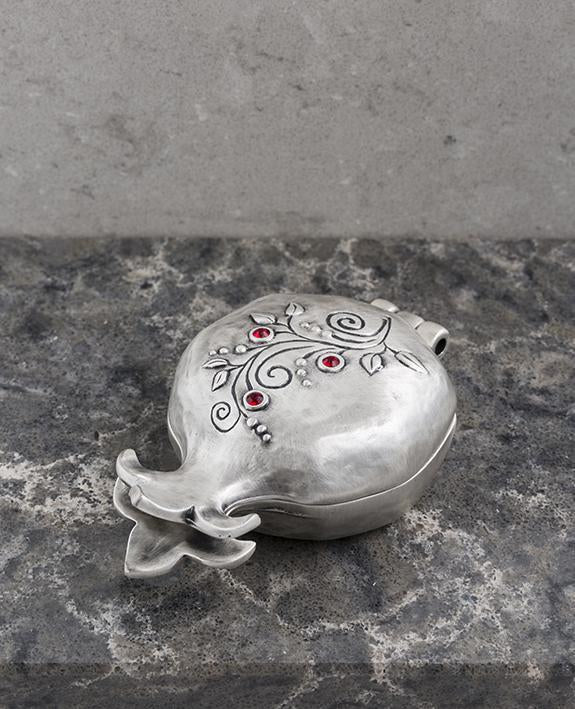 Pomegranate Travel Candle Holders - Red
Take Shabbat everywhere! Astonishingly beautiful silver sterling coated candle holders that fold up especially for travel. They are designed as a small sealed box in the shape of a pomegranate, that open up into a pair of candle holders. The outer part of the pomegranate is decorated on both sides by a delicate flower engraving and embedded with red crystals. We already packed a pair of candles for you inside the pomegranate box. This is a very practical gift, that will also charm and excite. You will want to buy more and more of it because there are so many people you can grant it to: yourself or loved ones who travel, go overseas, live abroad... Simply a precise and perfect present!
Comes also in your choice of blue embedding.
Length: 8 cm Width: 5 cm