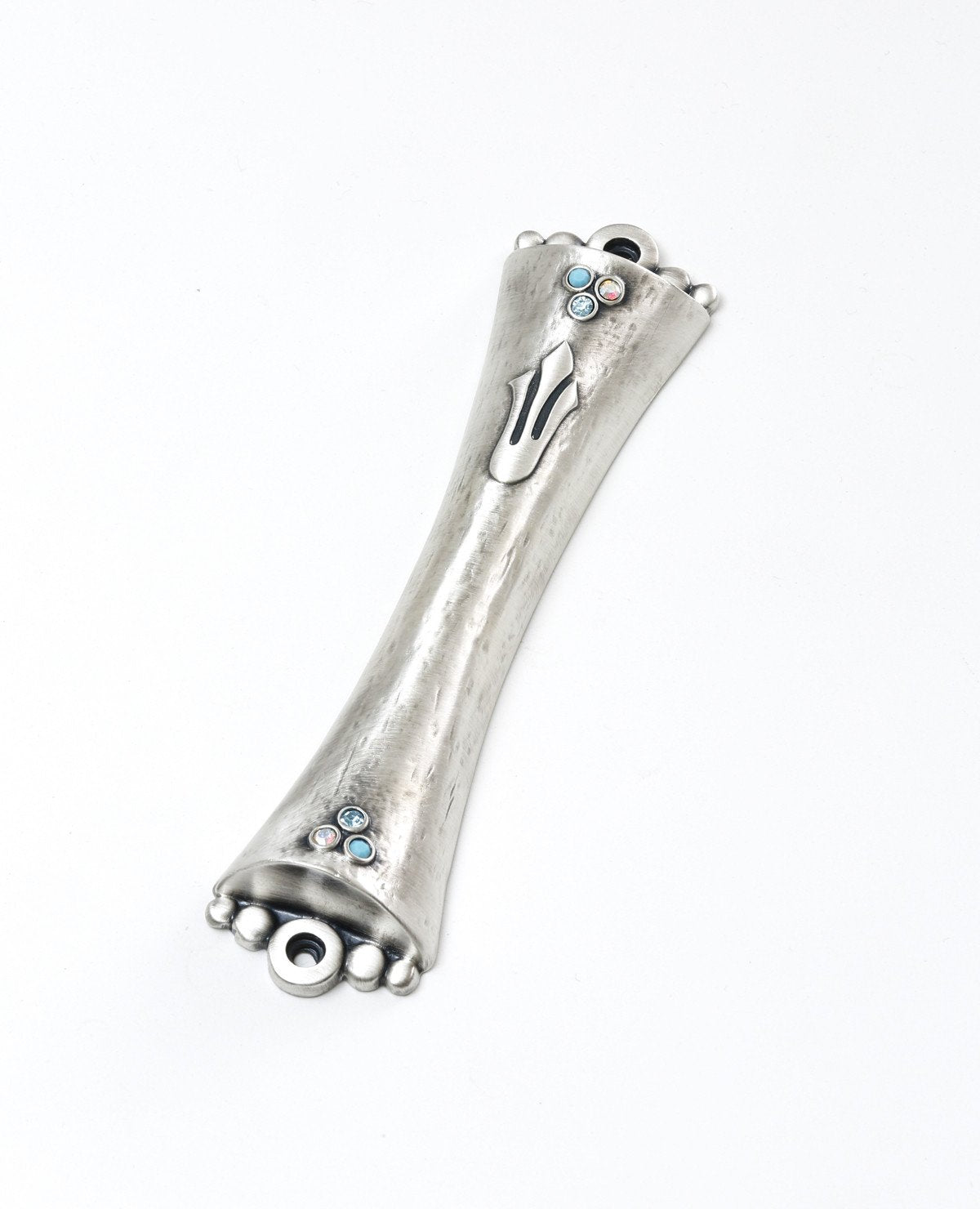 Embedded "Shin" Mezuzah
This mezuzah's beauty lies within the little details that represent a lot, and it is simply so beautiful! A symmetrical mezuzah case, with the Hebrew letter "Shin" engraved at the top - it touches the heart of every Jew. Gently embedded at the top and bottom parts are transparent and turquoise tinted crystals. At each end of the mezuzah is a decoration of circles playing an artistic game of different sizes, spaces and fill. The mezuzah case is coated in sterling silver. Makes a unique and exciting gift for those who want simplicity but do not settle when it comes to depth and meaning.
The mezuzah case is suitable for a 12 cm "klaf" (parchment). 
Length: 15 cm Width: 4 cm