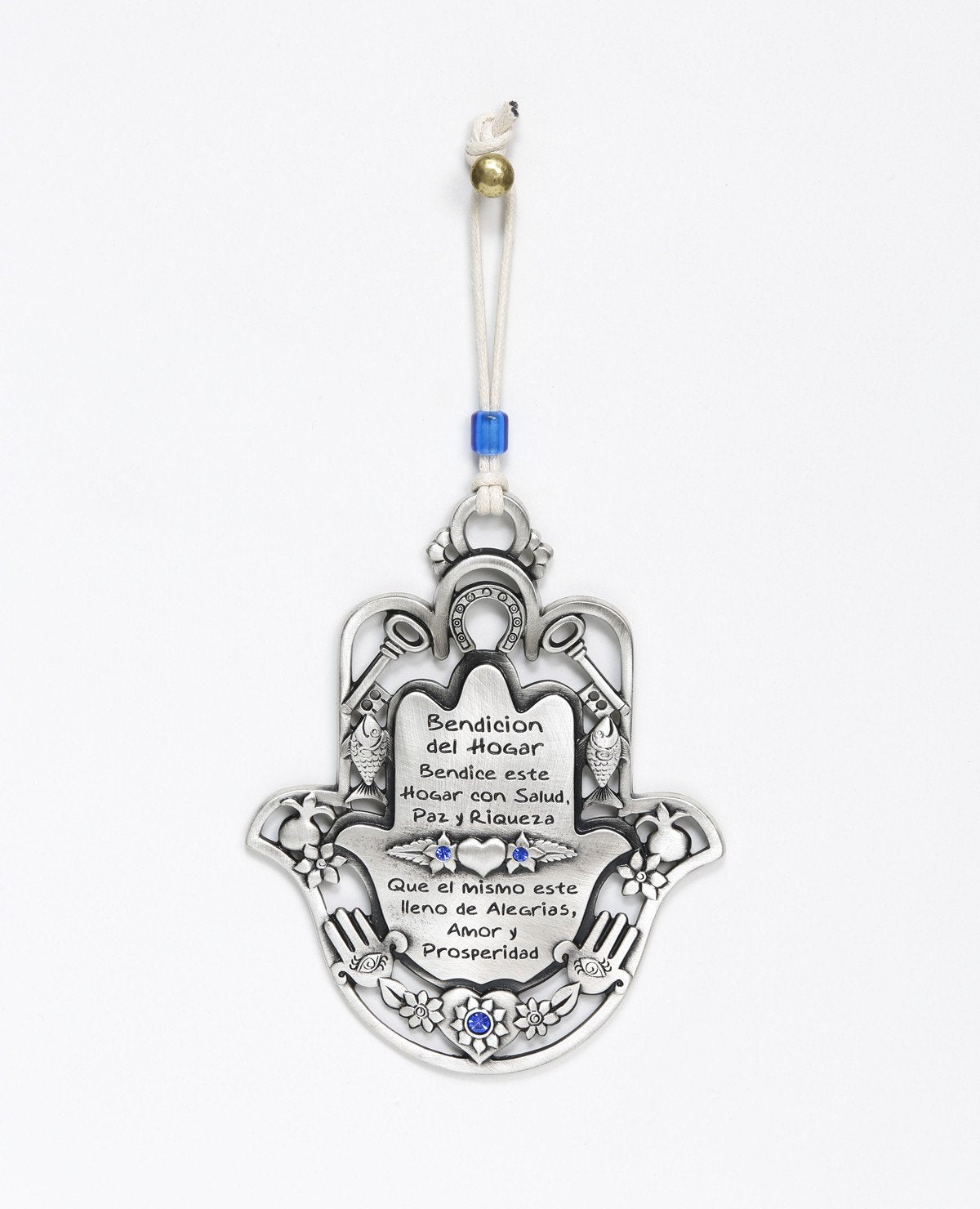 Home Blessing Hamsa with Motifs - Spanish
An impressive and exceptional hanging Home Blessing. Shaped like a Hamsa and decorated by motifs such as a key, a fish, a horseshoe and a pomegranate, which according to Judaism symbolize respectively: a new way, fertility, luck and abundance. The ornament is coated in sterling silver, embedded with blue crystals, and comes with a faux leather string for hanging, decorated with a blue bead. A fantastic gift to grant any new home, great for new beginnings, or for anyone you wish to greet with love, luck and success. A special gift to give Spanish speakers, reminding them of their native language and their home, or for far away loved ones which we miss.
Additional languages available: Hebrew, English and Russian.
Please note - the color of the hanging thread may vary depending on stock (white or brown)
Length: 13 cm Width: 10 cm