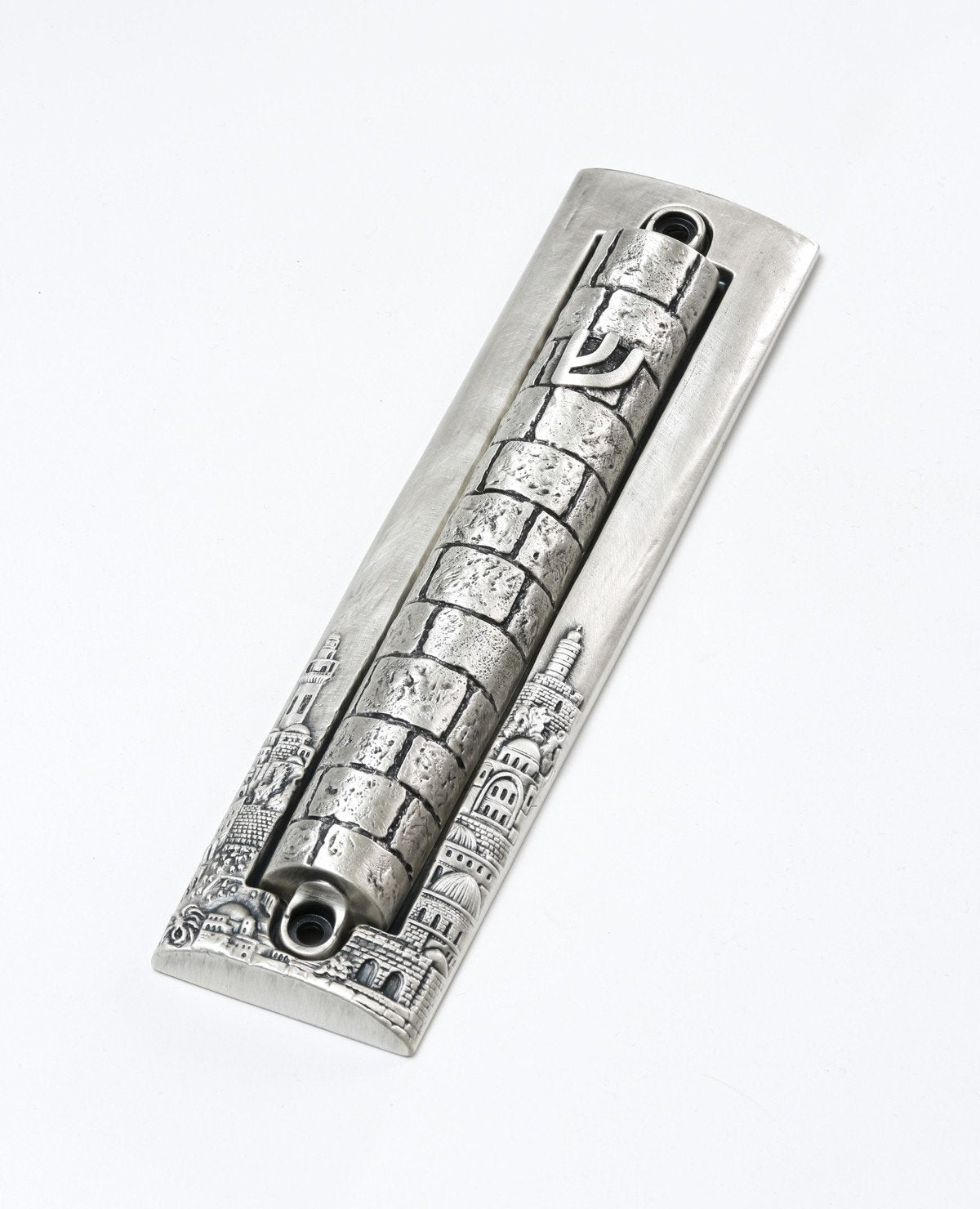 Jerusalem Mezuzah - Silver
A mezuzah case full of beauty and holiness. The mezuzah case is made up from two parts: one is curved and covers the "klaf" (parchment), and the second is rectangular and serves as a frame. The top part, which is rounded, is decorated by an engraving in the shape of the stones of the Wailing Wall - the heart of Jerusalem. The bottom part is decorated by a spectacular handmade artistic engraving of Old Jerusalem. The mezuzah case is coated in sterling silver and turns any entrance door, to the home or office, to a blessed and blessing one.
The mezuzah case is suitable for a 15 cm "klaf" (parchment). 
Length: 20 cm Width: 5 cm