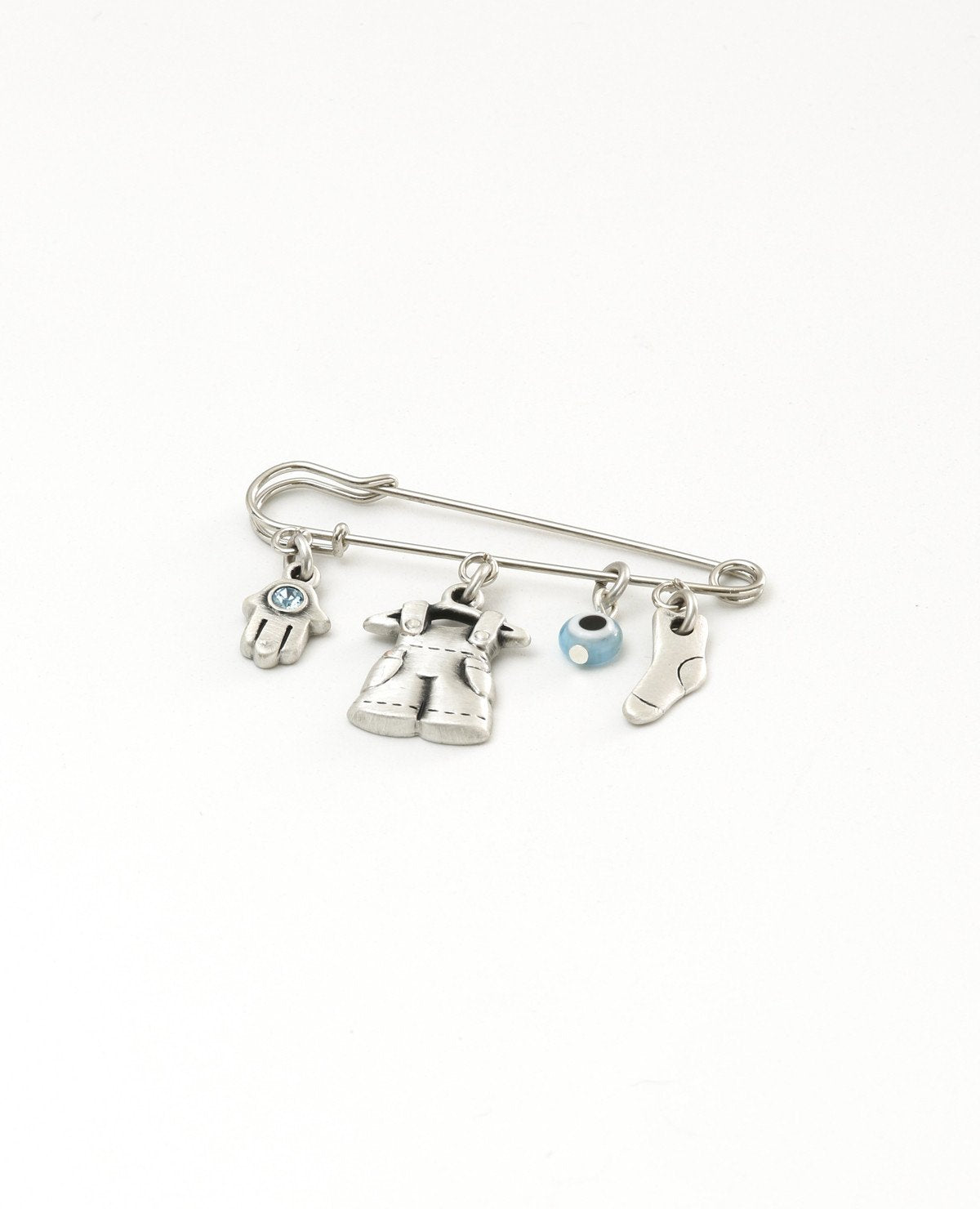 Sweet Overall Pendant for Stroller
A charming and blessed hanging ornament for a stroller that brings protection and smiles. The pendant is designed as a large safety pin with a cute pair of overalls hanging from it, and next to it hang a sock, a blue eye, and a Hamsa inlaid with a light blue colored crystal. The pendant is coated in sterling silver.
Makes a great blessed gift that has cuteness and protection that you will enjoy granting for that new little wonder that was just born.
Length: 4 cm Width: 5 cm