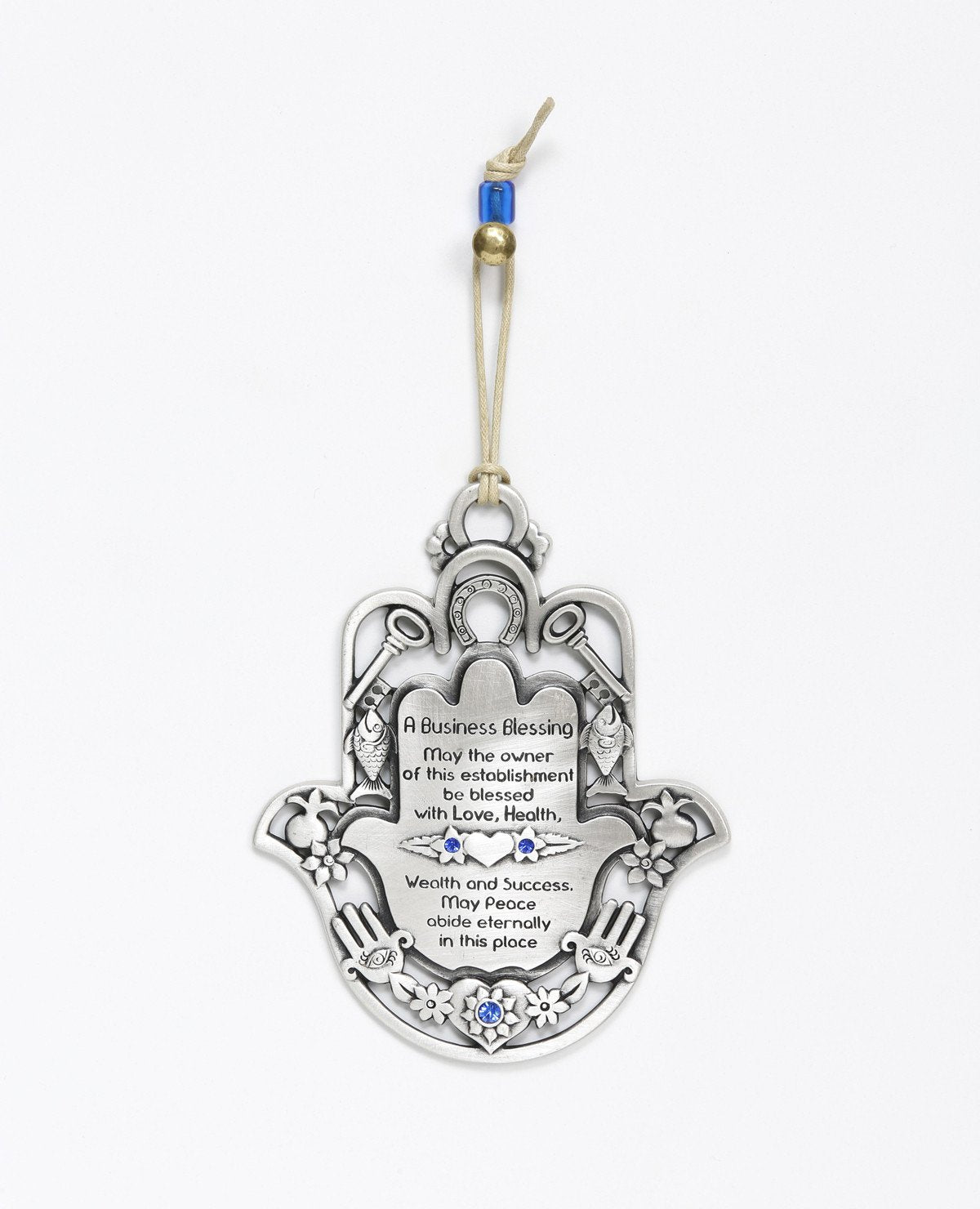 Decorated Business Blessing Hamsa - English
An impressive and richly designed Business Blessing Hamsa for hanging, coated in sterling silver and embedded with blue crystals. The Hamsa comes as a frame and is decorated with motifs of luck, abundance and a blessing for the business with a plate at the center featuring blessings of wealth and livelihood.
At the bottom of the plate is an engraved eye embedded with a blue crystal, to protect against the "evil eye". A wonderful and exciting gift for anyone with a new or existing business. The ornament comes with a naturally colored faux leather string for hanging decorated by a blue bead.
Hamsa comes also in your choice of turquoise colors. Available also in Hebrew.
Please note - the color of the hanging thread may vary depending on stock (white or brown)
Length: 13 cm Width: 10 cm