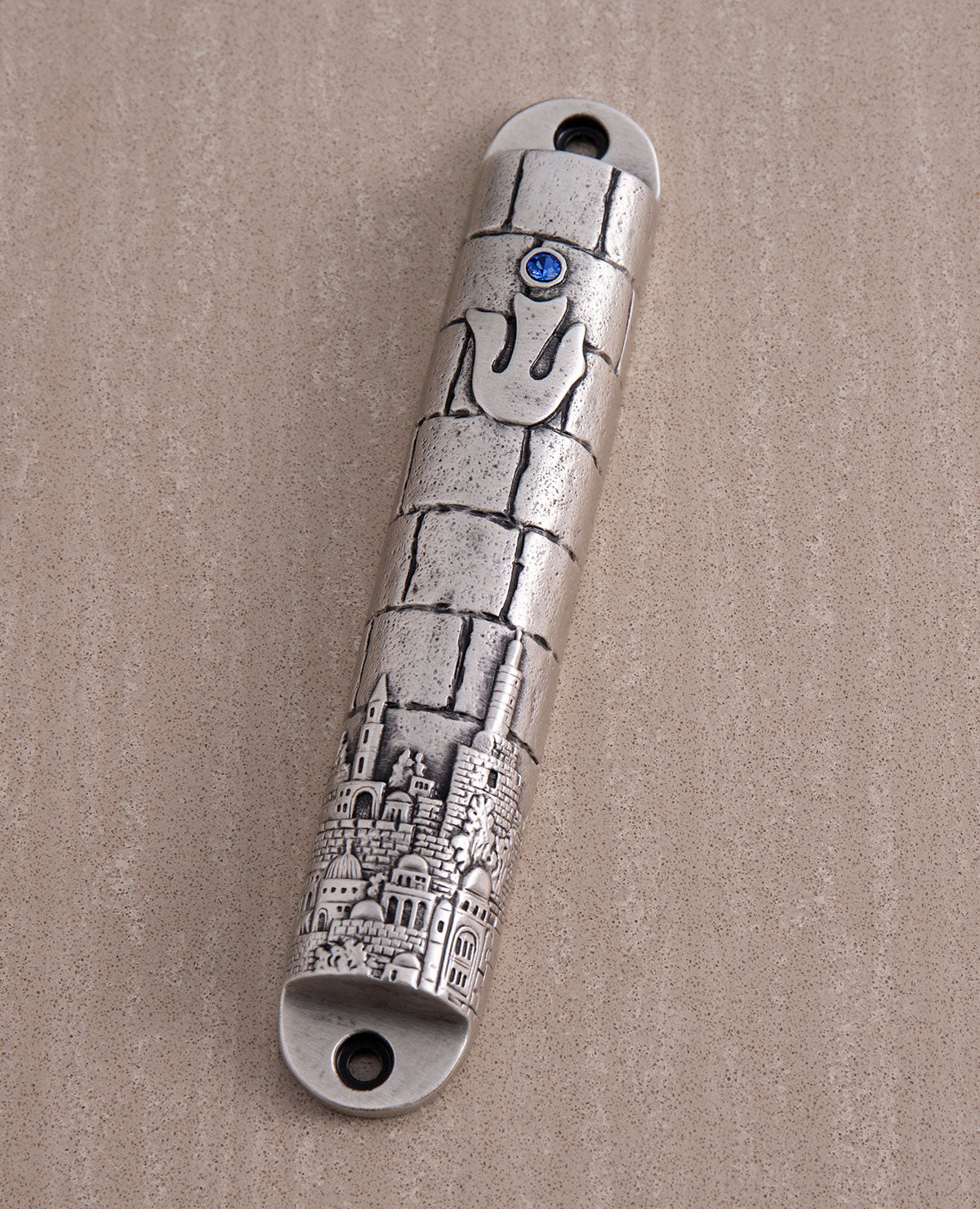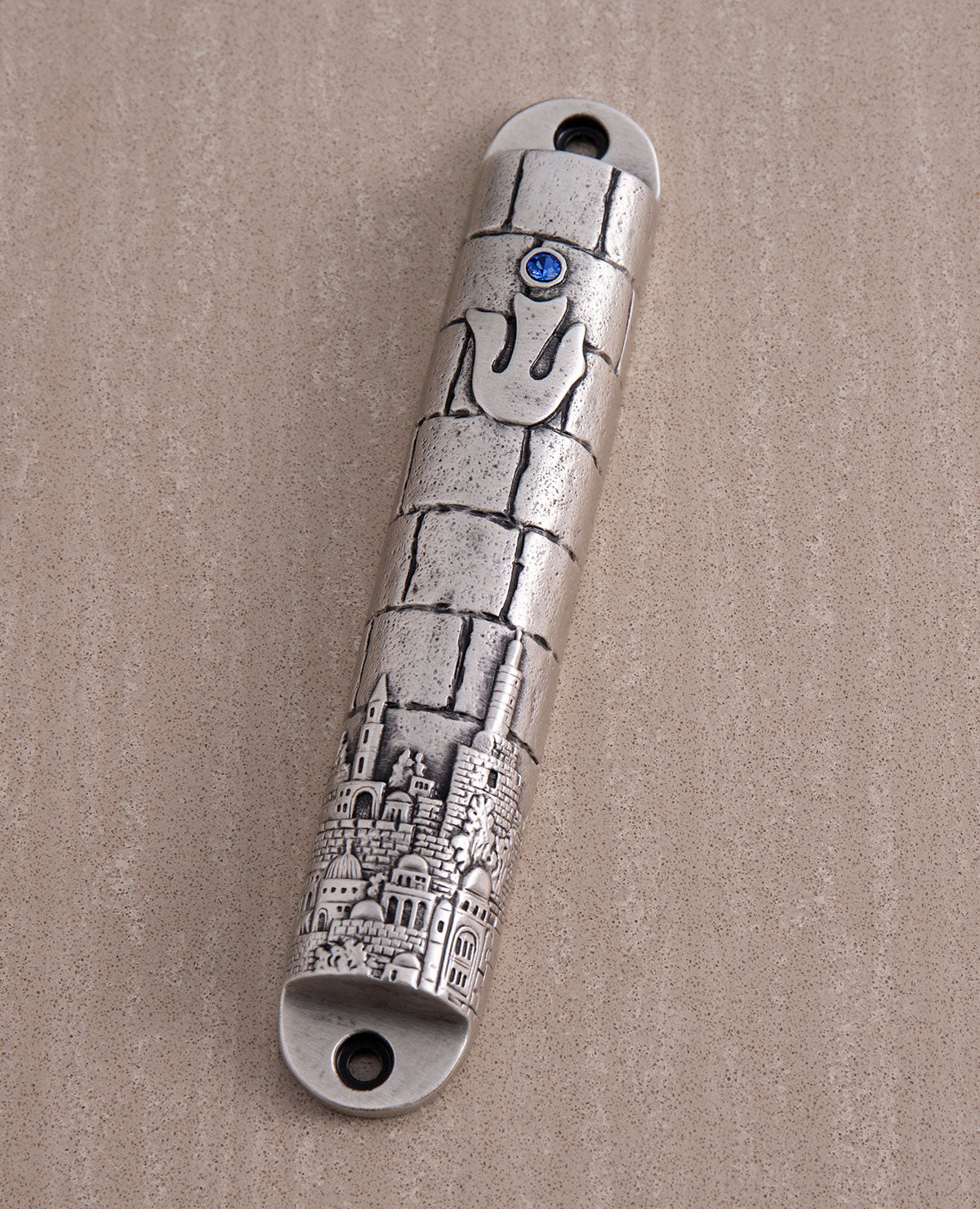 Old Jerusalem Mezuzah
A beautiful mezuzah that carries a blessing of peace and love for the home. The mezuzah case is coated in sterling silver. At its top are a pair of birds with a blue colored crystal embedded between them. Underneath them is a artistic decoration. At the center of the mezuzah is the Hebrew word "Shaday" and underneath it as well is an artistic decoration and an embedded blue crystal. The decorations and the birds on the mezuzah are all done by hand. Makes an exciting gift for any home or office which we wish to bestow peace, joy and love upon.
The mezuzah case is suitable for a 12 cm "klaf" (parchment).

Length: 16 cm
Width: 3 cm