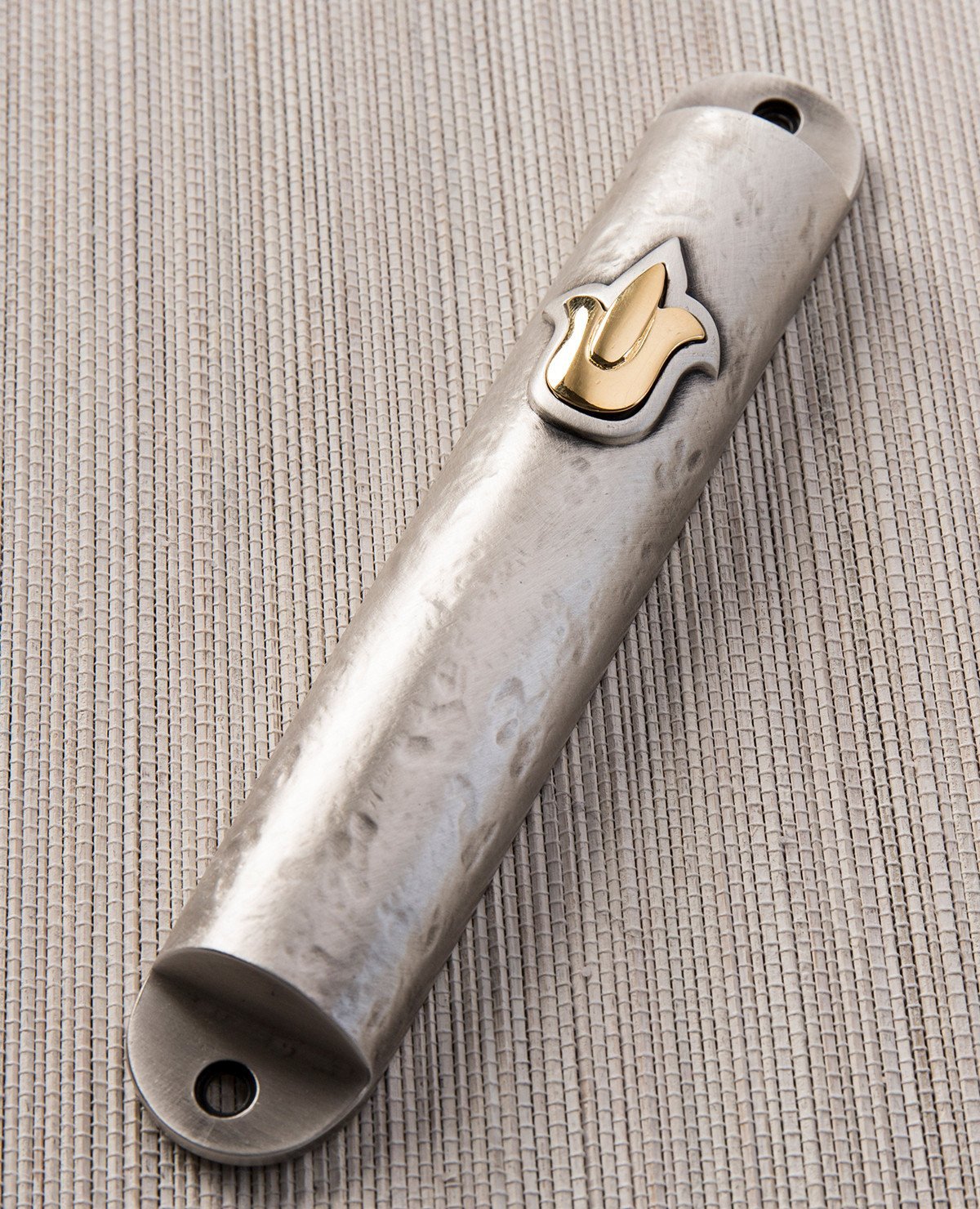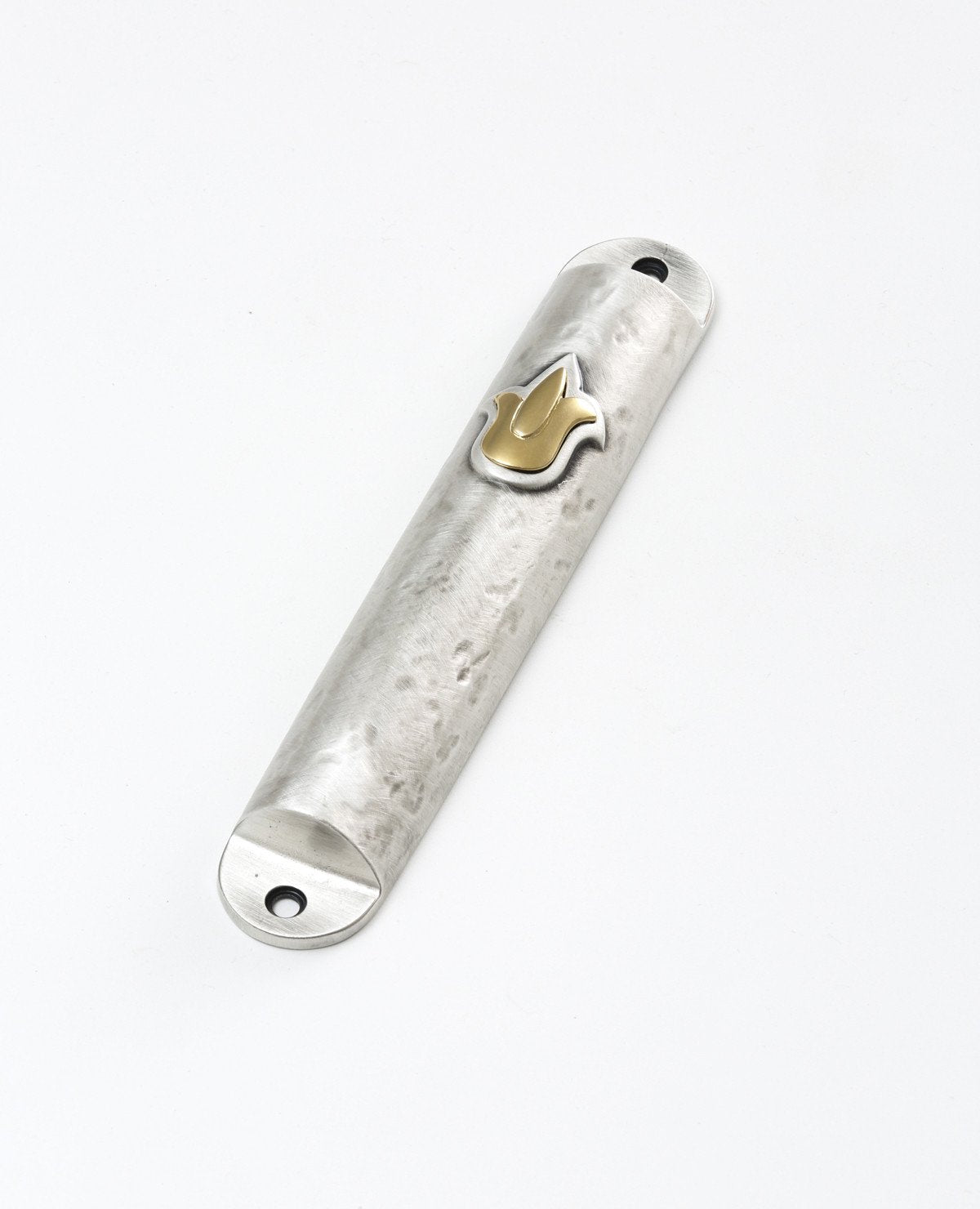 Delicate Golden "Shin" Mezuzah
The simplicity is what creates the depth. A delicate and smooth mezuzah coated in sterling silver, with an embossed "Shin" at the top, designed as a special flower coated in gold. Simple, classical, and brings together the entire deep message and tradition in one letter that symbolizes the entire world for any Jew. A charming and exquisite gift to greet anyone who may come, bless anyone who shall leave, and connect to the mutual origin.
The mezuzah case is suitable for a 12 cm "klaf" (parchment).

Length: 16 cm
Width: 3 cm