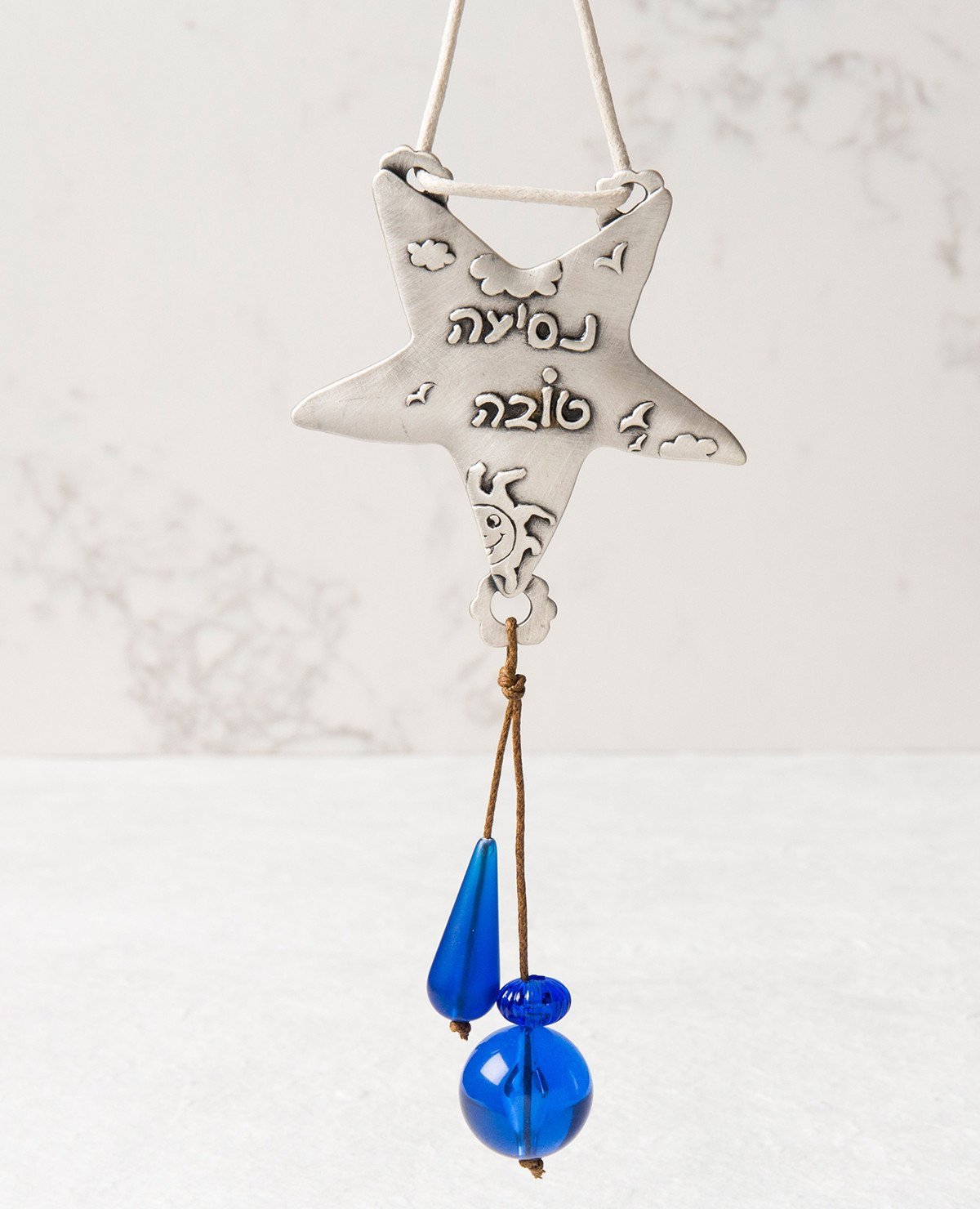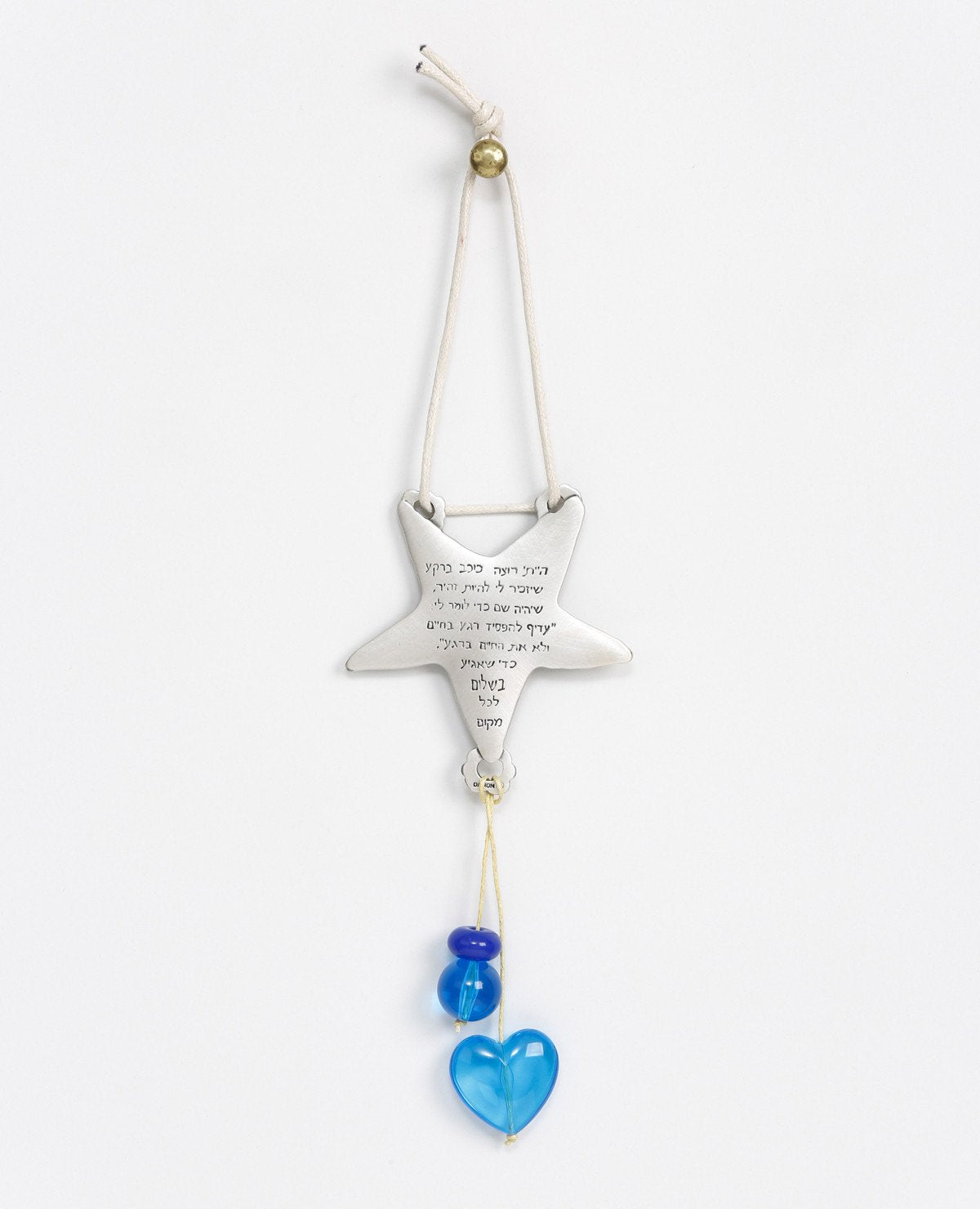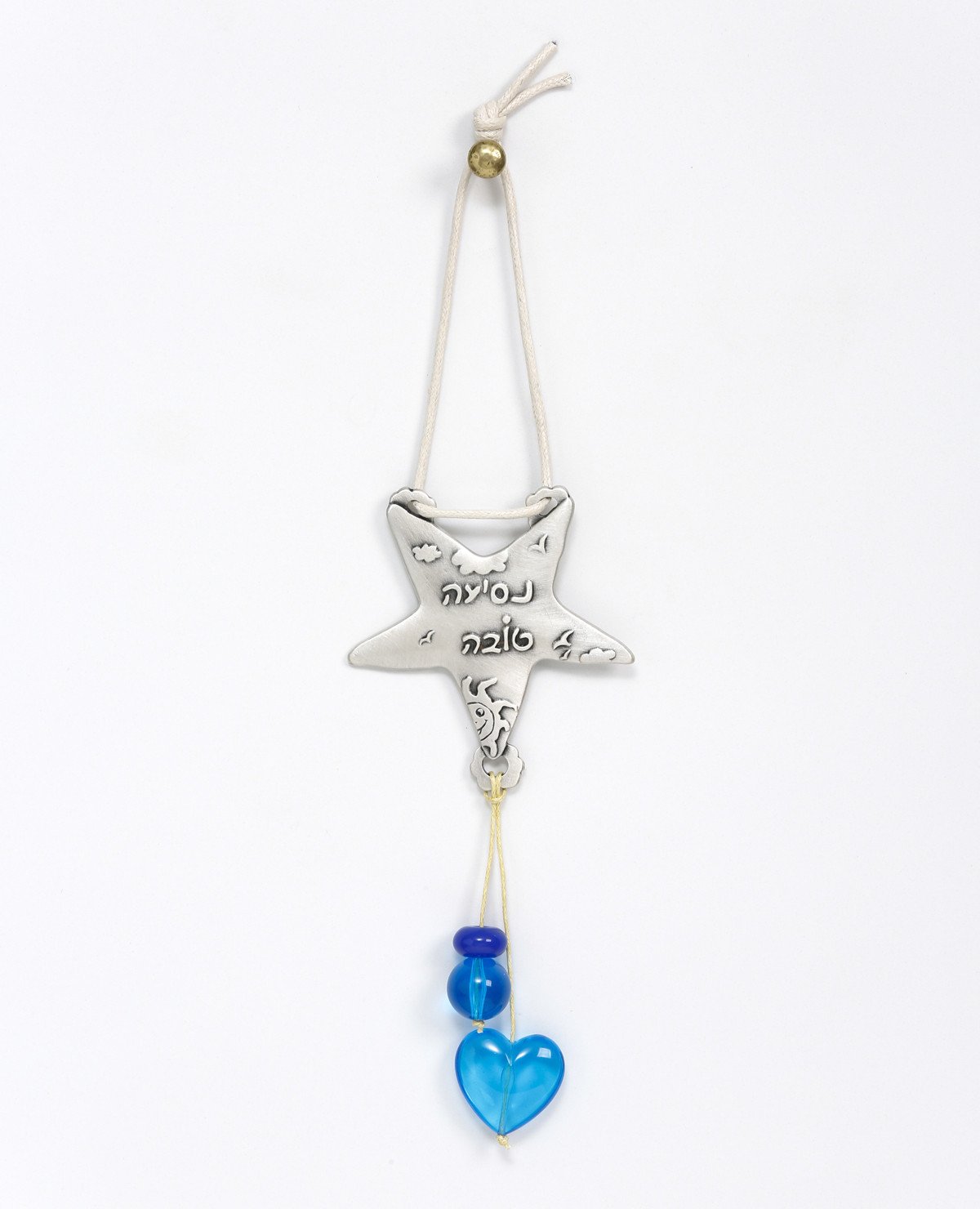 "Bon Voyage" Star Pendant for Car
A charming and exciting hanging ornament for the car with an important reminder: "it's better to lose a moment in life rather than life in a moment".
The pendant is coated in sterling silver and designed in the shape of a star with smiling and embracing embossments. Hangs from a natural colored faux leather string with two blue beads at the end. On one side is the blessing "bon voyage" and on the other side an exciting blessing.

Always with you in the car, as a reminder and for protection.
Always makes a great gift of love and safe journeys for your dearest ones.
Please note - the color of the hanging thread may vary depending on stock (white or brown)
Length: 7 cm Width: 7 cm