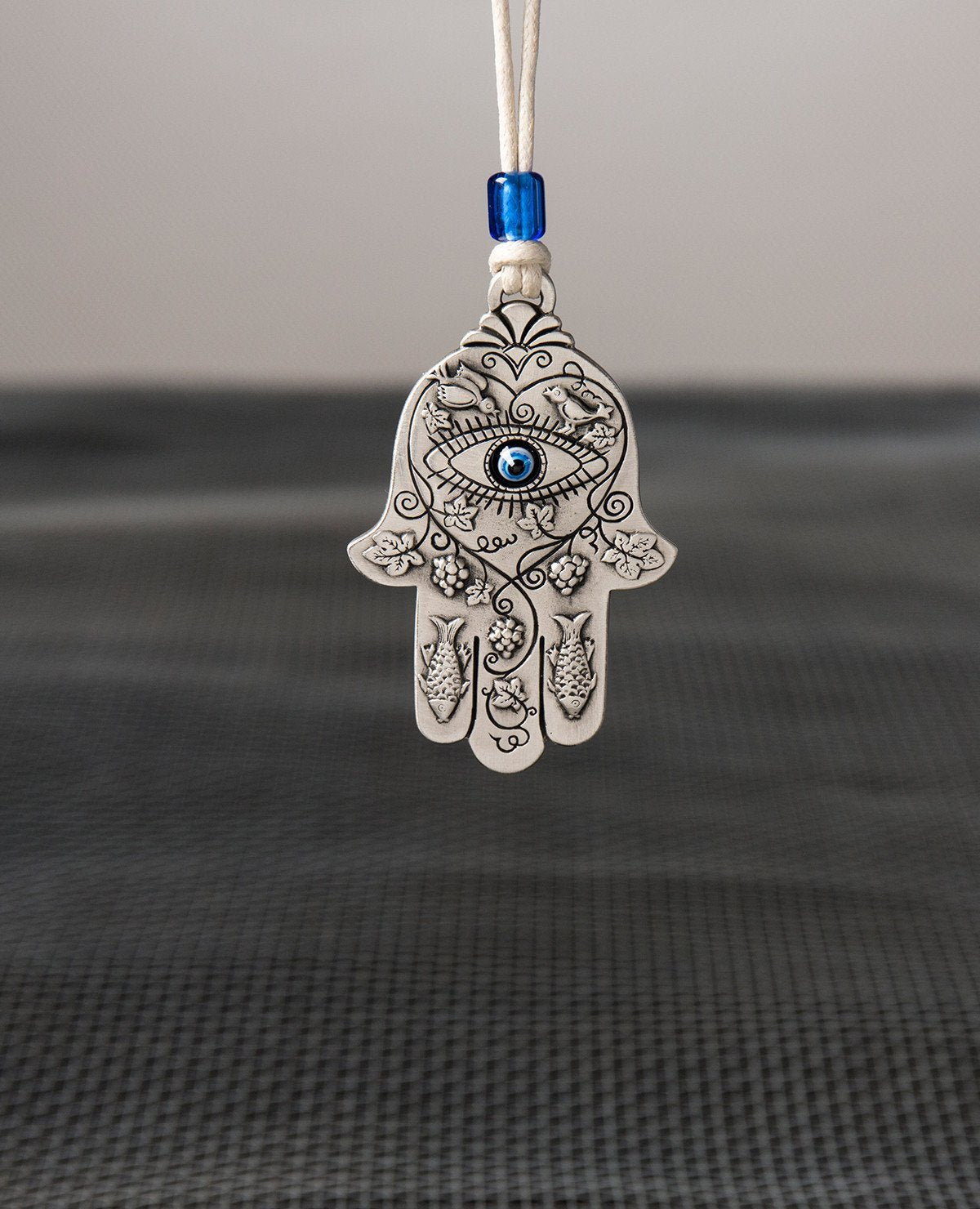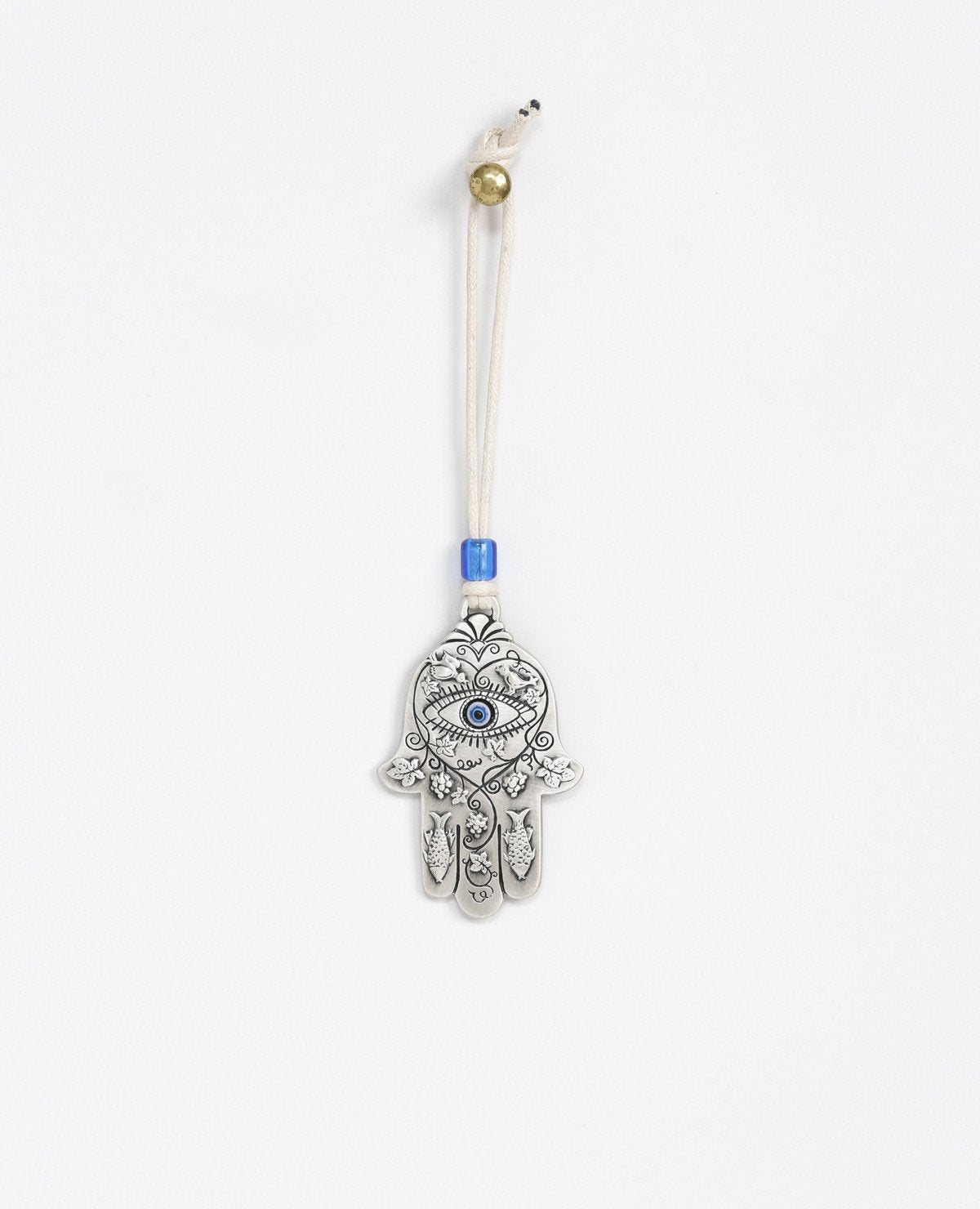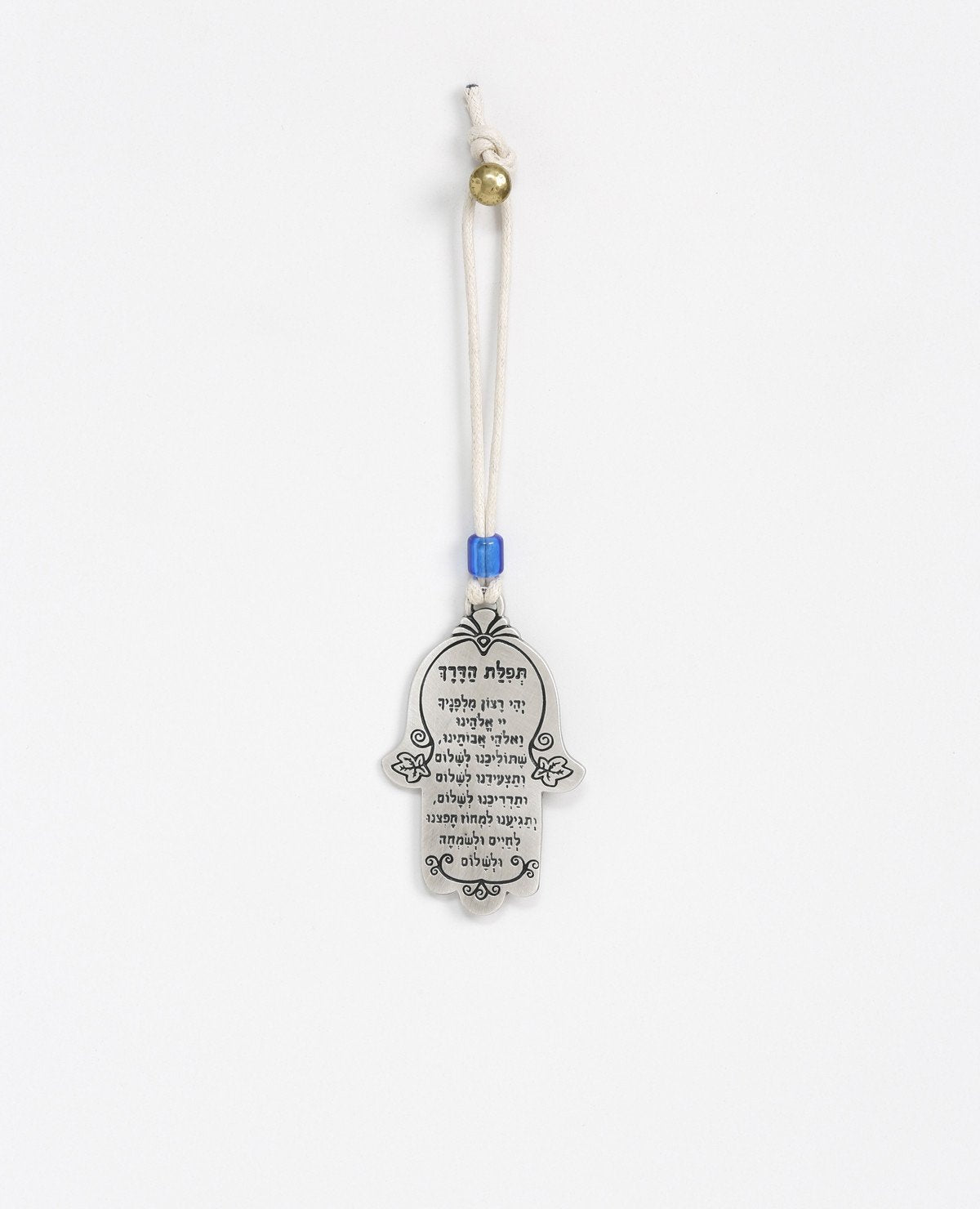 Hamsa with Traveler's Prayer Car Pendant
A hanging ornament for the car designed as an extraordinarily beautiful and impressive Hamsa. On one side is an embossed eye embedded with the blue stone against the "evil eye" and charming decorations with motifs of luck and blessing such as fish, birds, and grape clusters. Written on the other side is the Traveler's Prayer, with vowels, and decorated by gentle lines.
The pendant is coated in sterling silver and hangs from a strong, natural colored faux leather string, decorated by a blue colored bead.
The Hamsa is so pretty and rich in blessings that all you have left to do is to hang it in your car and indulge.
And of course, grant it as a blessed gift to your loved ones, so that they will go and return in peace.
Please note - the color of the hanging thread may vary depending on stock (white or brown)
Length: 7 cm Width: 4 cm